9 Apps For When You Don't Feel Like Working (But Still Get Paid)

Disclosure: We're letting you know that this post contains sponsored links which The Smart Wallet receives compensation for, which may impact their order of appearance because talking about money should always be an honest discussion.
Working from home or guilty of "hardly working?"
Maybe you just want to take a break. That's valid.
Instead of doomscrolling (reading too much doom-and-gloom news) use your favorite device for unique apps and earn some side cash instead. We list our favs below. There's a variety of games, cash back, and survey options to make anyone entertained if you don't feel like working.
(But don't slack off all day).
1.

Make Easy Money Just Trying and Playing Games
There are so many new games coming out on the daily that it's hard to choose which to play, even if we're experiencing extra time at home.
My strategy? Only focus on the games that pay for my time.
You can do it with AppStation, an Android app that pays you to try out new games.
When you earn coins from trying new games, you can redeem for:
PayPal Cash
Amazon gift card
GameStop gift card
PlayStation Store gift card
Xbox Live gift card
And too much more to list
Nab a 4,444 coin welcome bonus too, which is basically around 50 cents in value. And if you don't like to wait, you can choose to payout as low as $1.
If your friends want to get it on the money action from afar, introduce them to AppStation on Google Play, where you'll get bonus coins and 25% of all their earnings. To make it a supportive group, your friends will also earn 25% of your earnings too!
2.

Get Paid to Try New Games. Every Gamer's Dream.
Who would've thought you can play games to make some money? Especially now when that's easy to do from home.
All you need is Mistplay, an Android game platform where you can try new games to earn points redeemable for gift cards like Amazon, VISA, PlayStation Network, XBOX Live, and more.
In this Google Play app, all available free games are listed so just take your pick to try, especially high unit multiplier games! For example, the 4x unit multiplier games will earn you 8 times more units (and dollars) per level than the 0.5x unit multiplier games.
You'll only get paid for playing games if Mistplay is running so be sure to always install games from the Mistplay app!
3. Play Games, Get Gift Cards. Play More to Earn More
You love playing mobile games so why not get rewarded for it? Earn your first $5 gift card within 48 hours for something you were already going to do!
Just play through Rewarded Play, a free-to-download Android app with hundreds of games to choose from; including Yahtzee, Scrabble Go, and Design Home.
You can also play board games, dice games, card games, casino games, and a lot more.
Then redeem points for gift cards from 20+ retailers including favorites like Target, Amazon, Walmart, Best Buy, etc. The games are fun and an easy way to earn some cash. As a bonus, there is an active customer support team!
4.

Fetch All Your Receipts (Even Virtual) & Get Free Money Back for the Holidays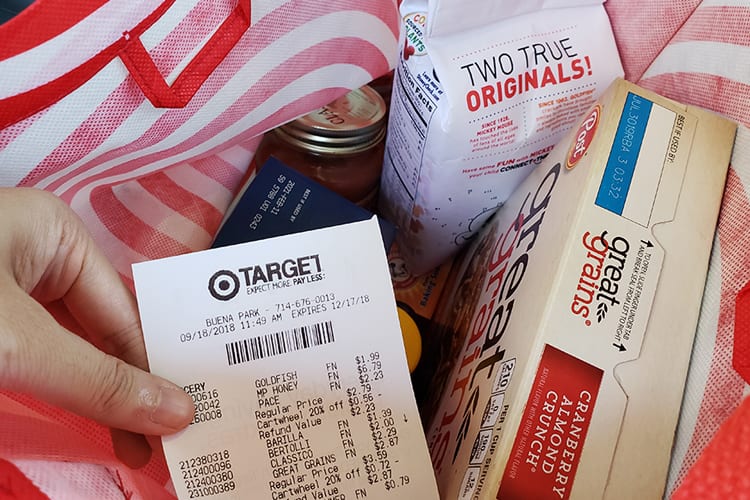 Check your pockets; check your purse. And keep email receipts.
Grab all the recent receipts you have and scan them into Fetch Rewards to earn points towards free money. Even better? Connect your email inbox and it'll count your email receipts too from Amazon, Instacart, Shipt, and more!
Basically, shop at any store (grocery, drugstore, warehouse, everywhere), snap a pic with the app, and boom, you've got points for money. Upload your restaurant and drive-thru receipts too.
There's no minimum spend, no need to manually select items, just scan in any receipt from any store and it'll automatically reward you.
Be sure to grab 2,000 welcome points on us when you use promo code REWARD before scanning your first receipt!
5.

Get Paid in Gift Cards if You're Chill with Lock Screen Ads
The average person unlocks their phone 110 times per day – that's a lot of time spent looking at a screen for free.
With S'more you get paid every day you unlock your Android. It's even easier than it sounds, and since you can cash out with as little as $1 there's no waiting around for your rewards.
New features make it even easier to earn for stuff you're already doing too. Earn rewards by using your lock screen, watching videos, shopping, and even trying out apps.
S'mores pays in gift cards so you can redeem for:
Amazon
Walmart
Target
CVS
GameStop
Domino's Pizza
Starbucks and more!
Just use your Android normally, and your earnings will apply daily. Pretty much the easiest thing to do and you'll be earning gift cards to use online while social distancing and for IRL fun when the pandemic is over!
6. This Paid Survey Panel Gives Out 7,000 Gift Cards Daily
There are a lot of survey programs out there, but none as popular as Swagbucks, a free rewards program where you can earn cash for your time and opinion. Members can earn an average of $50 a month!
You get rewarded for doing surveys, searching the web, reading articles, watching videos, and playing fun games but the one activity that earns you the most points is completing surveys. (Don't skip out on those!)
Points can then be redeemed for free gift cards, cash, and sweepstakes entries. All just by completing fun activities and giving your opinions.
New members can get a free $5 just for signing up, so join the other 10 million members already part of Swagbucks and start earning free rewards!
7.

The Secret to Getting Free Cash Back
$860 million dollars. That's how much free money members have gotten back so far just by using Ibotta, a free app that pays you real money on your everyday purchases.
That includes your groceries (online/in-store), essentials, food delivery, online shopping, basically anything. All they need is a receipt.
It's super simple, just check Ibotta first before:
Shopping at your fav stores and services like Target, Ralph's, Trade Joe's, Uber Eats, and more
Ordering groceries and delivery services like Walmart Grocery, Instacart, Shipt, and more. Link the accounts together and maximize on free cash back!
Online shopping from retailers like Amazon, Sephora, Under Armour, Gap, and more
Ibotta is free to download and you'll also get up to $20 in Welcome Bonuses when you sign up! It's like you're getting paid to shop.
8.

Scan the Stuff You Buy & Get Free Rewards
The exclusive National Consumer Panel (NCP) program is opening up again for more participants! This is your opportunity to make your consumer voice heard! (And get paid for it!)
When you become a panelist, just use the app to scan the barcodes of items you purchase, provide a few additional transaction details, and you'll earn points for:
Gift Cards
Tablets
Electronic Equipment
Flat Screen TVs
and much more from their gift catalog!
Plus, all panelists are automatically entered into weekly, monthly, quarterly, and annual drawings to win extra points and gift cards – even a quarterly sweepstakes to win $5,000!
The more you share your shopping habits (scan barcodes), the more rewards you can get. You can also answer surveys and share information about your overall shopping trip.
"Scanning my purchases is fun! I also enjoy taking the surveys. Earning points is fast and easy and they have a great selection of rewards." – Jennifer B.
It's a fun way to earn more rewards on items you've already purchased and at no extra cost to you.
Register now to see if you're eligible to be a National Consumer Panelist. Eligibility will be based on your location. If you don't get accepted this time, don't worry! They're always expanding locations, so check back again.