Best Paid Survey Sites Review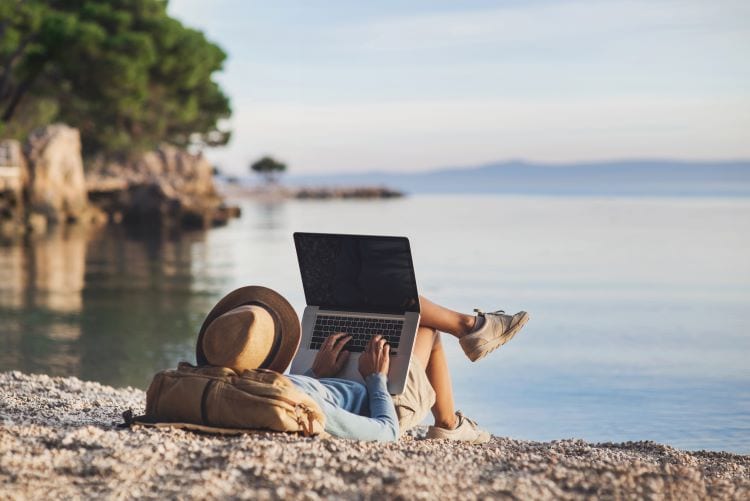 Disclosure: We're letting you know that this post contains sponsored links which The Smart Wallet receives compensation for, which may impact their order of appearance. This site doesn't include all available offers.
Survey sites can be a great way to make a little extra side money while watching Netflix in bed. But there are so many it can be tough to decipher which ones give the best payout and which ones to avoid. We went through the best survey sites and examined the pros and cons of each, so you don't have to.
Here are the ones we tried that made the list and some that you might want to pass on.
Survey Junkie
Founded in 2005, Survey Junkie is one of the oldest survey sites. It's easy to maneuver – just make a free account and begin taking surveys. Survey Junkie has 7 Million active members, more than 20 million surveys have been taken, and $30,146,900 paid out.
Pros
Awarded points automatically and immediately show up in your account
You get fast rewards for joining and completing your profile
Points don't expire, as long as you take at least one survey per year
It's extremely easy to use with a simple interface
Cash out your points with PayPal and get your money direct deposited into your account
Survey Junkie won't bombard you with emails, unlike some survey sites
"B" rating from the Better Business Bureau
Cons
You have to be "invited" to surveys
No easy way to increase how many surveys you see
You have to "qualify" for surveys, and some users don't qualify for many
Even worse, sometimes you will get a survey you don't qualify for, and you don't find out until you've finished it
Only available to users in the U.S., Canada, and Australia
Payout Info
You must earn 1,000 points to get $10 via PayPal, and surveys range from 20 to 200 points on average (making the typical survey worth around $1 to $3).
Quality Grade: B+
Swagbucks
Swagbucks was founded in 2008 and is a rewards and loyalty program with multiple ways to make money.
Pros
Swagbucks is available to users in the UK, Canada, Germany, India, France, Ireland, and Australia

The site matches you with qualifying surveys
You can gain Swagbucks by watching videos and shopping online, giving you a variety of ways to make money
Users earn money for shopping at their affiliates. For example, if you click the Swagbucks link and shop at Amazon or Nike, you can get points towards your Swagbucks, kind of like cash back
Allows you to see an estimate of the time it will take to complete each survey, which allows you to decide which works best during your lunch break for a little extra cash. Each poll or survey takes around 10 minutes to complete
Includes a browser extension that notifies you when you're on a site where you can earn points
"A" rating from the Better Business Bureau
Cons
Earning Swagbucks can be a slow process

Sometimes, they don't give you Swagbucks for completed offers, and you can easily be disqualified from a survey (which can be frustrating)

Customer service can be slow to reply if you encounter an issue
Payout Info
Every 100 Swagbucks you earn is equal to $1. You can choose from tons of gift cards, or have the cash deposited directly into your bank account through PayPal. You can also shop in their Swagbucks shop.
Quality Grade: A- 
InboxDollars
Founded in 2000, Inbox Dollars allows you to earn cash online by completing surveys, among other activities such as online shopping or playing games.
Pros
They encourage members to be active by offering a free gold membership. You don't have to do anything extra to get this, but it will allow your payments to be processed five times faster than for non-gold members.

Just for signing up, you get a $5 bonus, automatically

There are options beyond surveys, such as watching videos, that can also help you earn cash

Inbox Dollars does not use points – it only uses actual cash, so you don't need to convert the points to cash in your mind every time you take a new survey
"A" rating from the Better Business Bureau
Cons
You can't cash out until you reach $30, which can take a while

Your average earning is only about $1.50 an hour

Surveys can sometimes take longer than anticipated
Payout Info
For a twenty-minute survey, many surveys are about fifty cents, and you need $30 to cash out. You can redeem gift cards or cash through PayPal. 
Quality Grade: B+
LifePoints
LifePoints was founded in 2001 (as MySurvey) and has recently rewarded over $32 million. WPP purchased it in 2010, which is one of the world's leading communications services groups.
Pros
You can earn $1.50 for every person that you refer to LifePoints

There is versatility in the rewards program and also the referral program, as well as their surveys

There is an app for iOS and Android which can make taking surveys while waiting for a doctor's appointment much easier

You'll see in advance how long surveys will take and what you can earn
LifePoints offers monthly sweepstakes, randomly selecting 10 people and awarding them free points for regularly filling out surveys. (So stay active!)
The cashout minimum is only $5
No geographic restrictions
Cons
Pages can sometimes take a long time to load

There are many surveys that the site allows you to spend time taking, but sometimes they abruptly tell you that you don't qualify, and then you do not receive points for your time spent
Payout Info
The minimum payout is 500 points, but to get paid via PayPal, the minimum is 600 points, which is equal to $5 cash.
Some gift cards offer more money for fewer points, so keep in mind the points payouts are not all the same.
Quality Grade: B
Branded Surveys
Branded Surveys rebranded itself in late 2017, but the company started out in 2012 as Mintvine. Located in San Diego, CA, they work with some of the most respected research firms in the industry, like Nielson, Harris Interactive, Forrester, JD Power, and more.
Pros:
Filling out a quick profile with match you with eligible surveys
Earn points to redeem for PayPal Cash, pre-paid VISA gift cards, and popular gift cards
There's no limit to how many surveys you can take
They're paid out $38M so far, and members love the fast payout
Branded Surveys has over 80,000 positive reviews on Trustpilot
Get a 100-point bonus upon signup
The loyalty program rewards members with bonuses for taking more surveys
The referral program also awards points
Cons:
The disqualification rate can be high
Surveys cannot be sorted by time or payout
Quality Grade: B
Survey Club
Established in 2005, Survey Club is a research recruitment platform companies use to find out how consumers feel about their products.
Pros
SurveyClub is a "middleman" that allows you to access a lot of different surveys, such as surveys that you would find on other websites on this list

Surveys are qualified before you see them, so you're only shown surveys you can take

Their customer service is much quicker and more thorough than some other survey sites – even offering a phone number that you can call

You can also join several survey panels, which allow you to get more surveys delivered to your email, and these types are the ones that you qualify for

Some opportunities for high-paying participation in focus groups or clinical studies

You get $1 for every person you refer

Available in more international countries than most survey sites
Cons
When you sign up for Survey Club, you're also agreeing to receive emails from their partners, and that can end up being a lot of spam mail
Surveys are generally very low paying, meaning you'll need to take tons to make money

You may spend 15 minutes prequalifying for a survey just to be told you don't qualify
Payout Info
The minimum cashout for Survey Club is $20, and you can choose an Amazon gift card, Paypal, or a check, all of which you will receive within three to four weeks from cashing out.
Quality Grade: C- 
PrizeRebel
Founded in 2007, PrizeRebel offers rewards for various activities such as surveys and watching videos.
Pros
You can see on the app's home screen how much it has paid users in the past 24 hours, which lends a nice touch of legitimacy

This is another platform that offers a variety of ways to earn through filling out surveys, watching videos, signing up for trials, and referring other people

There are daily rewards and challenges which keep members coming back often.

PrizeRebel processes rewards much more quickly than other survey sites. You receive your item within 24 hours, typically

You can sign up with Facebook, which can make the signup process even faster
Cons
Besides taking actual surveys, the ROI on other activities is low and may not be worth the actual time

As with many of the other sites, you can spend time filling out a survey just to be told you don't qualify

"F" rating from the Better Business Bureau
Payout Info
$1 is equivalent to 100 points, and you can cash out through different gift cards (from retail outlets or prepaid phone cards), or you can get your rewards through PayPal. You can redeem as little as $2 for an Amazon gift card, but only once you have reached the "Silver" level. (You begin at bronze and get upgraded after 1,000 points.)
Quality Grade: C-
Best Survey Sites: The Final Word
Getting paid to take surveys is a great way to make extra cash for giving your opinion, which is more valuable than you think. Some things to keep in mind when you sign up for survey sites are how much you get paid for your time and how easy the site makes it to redeem your points. Happy surveying!
Learn How to Turn Your Side Hustle Into a Small Business