The Best Things to Buy in April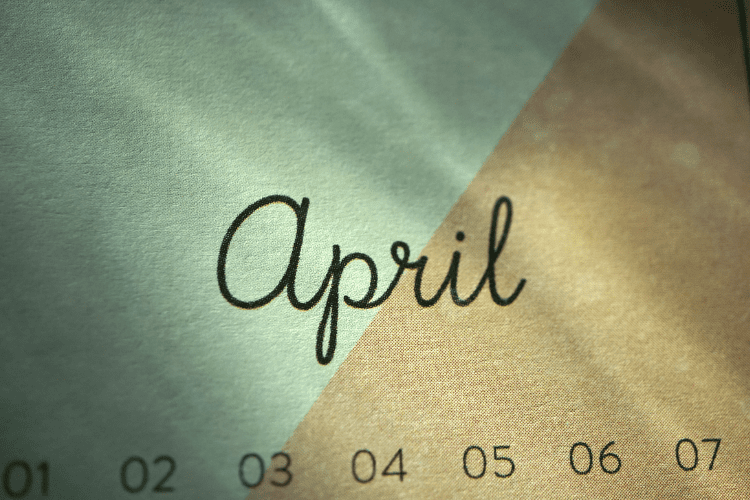 Disclosure: We're letting you know that this post contains sponsored links which The Smart Wallet receives compensation for, which may impact their order of appearance because talking about money should always be an honest discussion.
Although spring officially started towards the end of March, things start to pick up in April. Flowers are in bloom, the temperature is warmer, and the winter blues are fading. Now that you've (hopefully) started spring cleaning, it's time to think about spring shopping! There are lots of different categories of items that are always a good deal in April. If you're looking for discounts this month, here are the best products to buy at a bargain.
1. Auto Parts and Accessories
Winter can take a toll on your car, so April is a great month to get any repairs, spare parts, or accessories you might need to fix up your ride for springtime. Luckily, April is National Car Care Month so you can find great discounts at many auto shops. Big brands like AutoZone, Advance Auto Parts, and Amazon usually run deals throughout the month, but check with your local shop if there are any discounts too.
2. Spring Apparel
Spring has sprung, and there's no better way to celebrate than restocking your wardrobe. As early demand for summer clothes starts to ramp up, you'll find discounts on spring apparel. Tops, shorts, bathing suits – you name it, it's probably discounted. You can stock up on comfortable, stylish clothes that you can still wear in the warmer months! As an added bonus, you may find some winter apparel that'll be deeply discounted.
3. Secondhand Clothes
In late March or early April, you probably spent time doing a little "closet spring cleaning" and got rid of some old clothes. So did other people, meaning with a bit of thrifting, you're sure to find some fantastic deals on lightly used secondhand clothes. Stores like Buffalo Exchange resell clothes, while online platforms like OfferUp and Mercari allow people to purchase nationwide. With these expanded online options, thrifting has never been easier!
4. Vacuums

The start of spring is the best time to buy a vacuum cleaner for a few reasons. First, stores often advertise spring cleaning discounts, selling vacuums and other cleaning supplies for cheap. In addition, newer models of vacuums are usually rolled out in the summer, so retailers will be looking to get rid of older models to make space. Upright vacuums, robot, and even rechargeable vacuums will all be discounted. High-quality vacuums will run you a few hundred bucks, but you can save up to 50 percent this month!
5. Discount Easter Goodies
This year, Easter falls on April 9th. That means from April 9th forward, you can capitalize on heavily discounted Easter supplies at stores. Many drug stores will have tons of decorations and candy lying around, and the longer you wait in the month, the lower the prices will get. You'll get cheaper deals later in the month, whether it's Easter eggs, chocolate bunnies, or other Easter candy. You might even score some deals on Easter goodies when shopping on Amazon!

6. Beauty Supplies
April is one of the best months to buy cosmetics and beauty supplies, but you might be surprised at why. Many cosmetic brands strive to be environmentally friendly and offer big sales in conjunction with Earth Day on April 22nd. Name brands like Ulta and Sephora offer discounts and other spring sales, while you can probably find cheaper cosmetics than usual at any pharmacy like CVS or Walgreens this month too.
7. Jewelry
With Valentine's Day two months in the past and Mother's Day a month in the future, April is a slow month for the jewelry industry. That means prices are lower than usual, and you can probably get some great deals on costume jewelry.
You can even haggle for a bargain if you're shopping at a local mom-and-pop store, if you're comfortable doing so. Jewelry stores aren't hectic- in April, so you can spend more time discussing the price before settling on a new necklace or bracelet.
8. Cookware
Williams Sonoma, one of the leading kitchenware companies, usually has massive sales during April. Amazon will also have some excellent deals on all your cookware needs. You can find stainless steel cookware, frying pans, pots, and more for up to 75 percent off throughout the month, and other brands follow suit. You'll even find cookware sets at a discount, which can be a great value if you need all new kitchen supplies. That means with a bit of shopping around, you'll be able to stock your kitchen without breaking the bank.
Read More: These Are The Best Money Saving Challenges To Try Right Now