How to Get $750 to Use on Bingo Clash (Or Other Games!)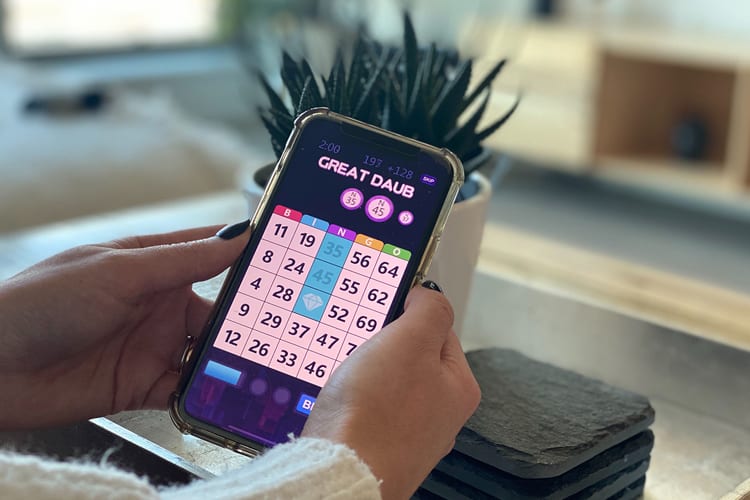 Disclosure: We're letting you know that this post contains sponsored links which The Smart Wallet receives compensation for, which may impact their order of appearance because talking about money should always be an honest discussion.
Casual gamers and those that like to earn a little side money, if you haven't heard of Bingo Clash yet, you're missing out.
It's basically speed bingo for your phone, and you can win c-a-s-h. It's also free to download!
Play Games, Get Free Cash
Bingo Clash is the free modern version of bingo to play on your phone where you can win small or big amounts of money. Each game lasts only 2 minutes.
There are daily cash prizes as well as weeklong tournaments with prize pools that can go up to $40,000! Note: It's a shared prize pool, so depending on how many people enter the tournament, you can win $1 up to $5,000 depending on your rankings!
Realistically though, when you're just starting out, you'll probably be in the $1-$50 prize range in the free daily events!
You play against other people of similar skill in 1v1, tournaments, or multiplayer. It's fair play as everyone gets the same card and the same numbers called out, but it's how fast and accurate you are that will declare the winner!
Pro-tip: Don't hit the Bingo button until almost the end of the game to rack up bonus points!
It's easy to get started:
Download Bingo Clash (it's free!)
Play games to practice and win tickets (redeem for bonus cash)
Play in the daily event games to win cash for free (Win up to $50 per game)
Play in the weekly tournaments to win even more cash! (Win up to $5,000 per week)
Note that cash tournaments aren't available in AZ, AK, CT, DE, LA, MT, SC, SD, TN, and VT. 
How to Get $750 to Play in the Tournaments (Or Spend it Elsewhere)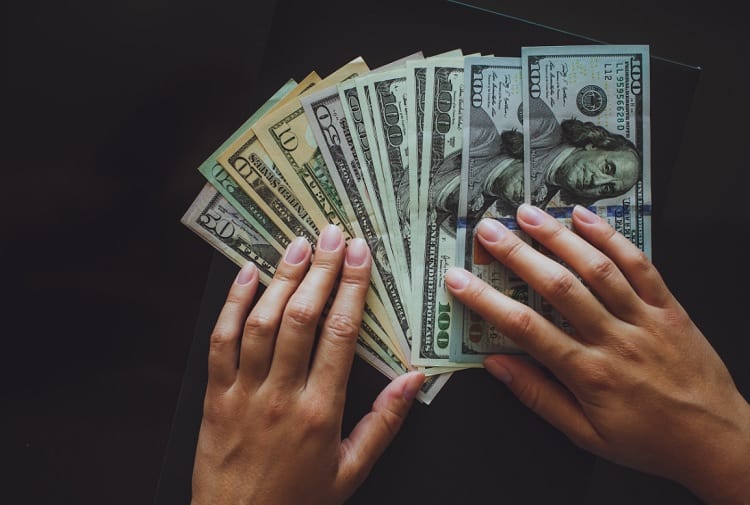 You can absolutely play Bingo Clash for free but when you enter the bigger cash tournaments, you can potentially win big too. These will have various entrance fees. For instance, a tournament with a $5 entrance fee, will have a $110 prize pool with the first place winner getting $35.
We'll show you a way to get $750 to spend in Bingo Clash or on anything else you want since it's a Cash App direct deposit! All you have to do is try out some deals from Flash Rewards, a site that's been around since 2016 and has rewarded $11 million dollars so far.
How Flash Rewards Work
You have to follow the instructions carefully since Flash Rewards work by showing you "deals" they think you would like. This includes mobile apps and games, subscriptions, financial services, etc. Each type of deal you choose has its own mini task to complete. Complete them and you'll get the $750!
It goes like this:
Head over to Flash Rewards and fill out basic info (Email, Name, etc.)
Take a quick Survey (it helps them figure out what offers & deals to recommend you)
See if any Offers interest you (optional)
Important: Complete 1 Silver, 1 Gold, and 8 Platinum deals to qualify/claim the reward!
Claim your reward to get it in about a week!
You won't get your reward if you don't complete the required amount of deals. Depending on what deals you choose, you could complete it all in a day, which is what users like to do, but know that most offers aren't instant.
If you think getting $750 is too good to be true, just know that it's legit, BUT you have to read the instructions, you're giving your time, and you do have to spend a little money to earn more money.
I spent about $15 trying out services that I became interested in, and when I completed the deals and submitted the claim, the money arrived in my Cash App/bank account in a week. 
Spend your $750 to potentially win more money in Bingo Clash or on anything else you want!