5 Informative Financial Documentaries to Watch Now

Disclosure: We're letting you know that this post contains sponsored links which The Smart Wallet receives compensation for, which may impact their order of appearance because talking about money should always be an honest discussion.
One of the best parts of having so many streaming services with thousands of TV shows and movies to choose from is that our options as viewers are seemingly limitless. The downside, though, is that it's easy to spend more time scrolling through Netflix or Hulu than actually watching something.
If you're looking for some brain food, here are some of the most fascinating financial documentaries and docuseries across different streaming platforms. Some tackle the past, others look toward the future, and each gives a unique perspective on economics. Let's take a look at five that you should watch now:
1. Dirty Money
This Netflix original docuseries now has two seasons, featuring 11 episodes total, each roughly an hour long. Each episode investigates how money and wealth have been used against people. Each episode is a fascinating case study, including in-depth exposés on Martin Shkreli, the pharmaceutical executive convicted of securities fraud, and Jared Kushner, the real estate mogul and senior advisor to his former presidential father-in-law, Donald Trump.
Dirty Money, as the name suggests, won't exactly brighten your spirits, but it's one of the most fascinating docuseries of any genre. Plus, the docuseries earned a well-deserved 100% rating on Rotten Tomatoes.
2. Betting on Zero
Betting on Zero is not an uplifting documentary, and it may not have any characters you like. Still, it's a darkly fascinating look at corporate misdoings and winner-take-all economics.
The documentary follows Bill Ackman, a hedge fund manager and activist investor, who went after Herbalife's nutrition company that he believed to be a pyramid scheme. Ackman took a $1 billion short position on Herbalife stock, meaning he essentially made a billion-dollar bet that the company would collapse (hence, Betting on Zero). The concept is fascinating and stands apart from other similar documentaries. In fact, the film has a 100% rating on Rotten Tomatoes. And the good news is that you can now stream it on Amazon Prime, Vudu, and Apple TV.
3. Explained
Explained is an incredibly informative series with brief, easily digestible episodes covering a wide variety of topics. There are currently three different seasons with 44 episodes total, available on Netflix, with topics such as cults, coding, and K-pop discussed.
There are also some great episodes around finance and money. The series features deep-dives into the stock market and cryptocurrency, a discussion of the racial wealth gap featuring Corey Booker, and an episode about billionaires with Mark Cuban and Bernie Sanders. Episodes of Explained do a great job explaining a topic in just 20 minutes. Although, I for one find myself doing research for an hour after every episode because I'm left so intrigued. Although the docuseries didn't receive enough ratings on Rotten Tomatoes to get an average, it still got a promising 90% audience score!
4. Saving Capitalism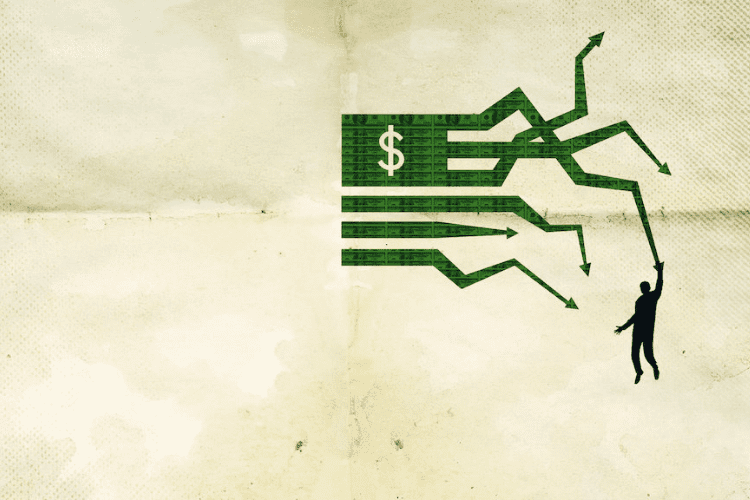 Saving Capitalism is based on Robert Reich's 2015 book "Saving Capitalism: For the Many, Not the Few." This documentary analyzes Reich's attempts to explain and remedy the failings of America's economic system. Reich, who served as U.S. Secretary of Labor from 1993 until 1997, attempts to show how the changing economy has impacted people from all walks of life in this controversial documentary. The film succeeds in some areas and fails in others but generally allows you to draw your own conclusions on what the true economic problems are in this country. Yet again, this documentary also received a 100% rating on Rotten Tomatoes.
5. Hank: 5 Years From the Brink
You may have never heard of Henry Paulson, the former U.S. Treasury Secretary, but he was a central player in the 2008 financial crisis and its aftermath. 5 Years From the Brink presents Paulson's side of the story, a chilling angle of a man behind the scenes of a nation on the verge of complete economic ruin. The documentary doesn't sugarcoat anything: Paulson is open about his failures and successes and overall provides a good accounting of what happened when the market collapsed in 2008. While receiving a slightly lower score on Rotten Tomatoes than the others above, we still think it's worth a look! If you want to learn more, you can watch this documentary on Amazon Prime or Vudu.
Read More: How To Win Free Money on Match To Win App