9 Games to Play When You Don't Feel Like Working (But Still Get Paid)

Disclosure: We're letting you know that this post contains sponsored links which The Smart Wallet receives compensation for, which may impact their order of appearance because talking about money should always be an honest discussion.
Working from home or guilty of "hardly working?"
Maybe you just want to take a break. That's valid.
Instead of doomscrolling (reading too much doom-and-gloom news) use your favorite device to play games while earning some side cash instead. We list our favs below. There's a variety of puzzles, card types, and other games to make anyone entertained if you don't feel like working.
(But don't slack off all day).
1.

Satisfyingly Pop Bubbles to Make Cash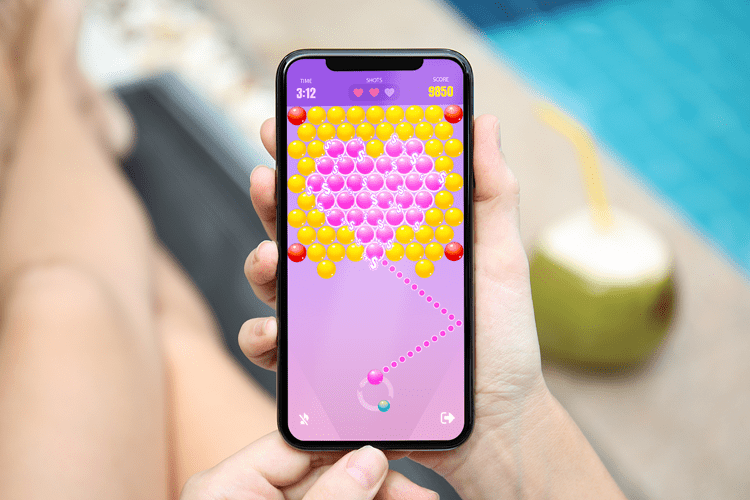 Who loved popping bubble wrap growing up? I still do.
So when the classic bubble game is shortened to 3-minute games to pop as many as you can, it's exhilarating. Bonus points for clearing the whole board!
Check out Bubble Cash where you can go on a popping frenzy against real players online to win actual cash. Drop a bunch of bubbles at once and get those high-scoring combos.
Play for free, and then switch over to cash games whenever you want. Seriously though, cash game winners can win thousands of dollars…by popping bubbles. Take part in thrilling raffles to win BONUS cash on top of your regular winnings. Plus, enjoy extra rewards every day.
Just note that cash tournaments aren't available in AZ, AR, IA, LA, MD & SC but everywhere else is fair game to win actual money!
2. Get Paid for Playing Free Lotto Tickets
When you're stuck at home, you have to keep yourself occupied. Make killing time fun and productive when you play free digital scratchers on Lucktastic to win money from the comfort of your home. It's just like getting the ones from the gas station, but…free.
There are a ton of different scratchers to play where you can earn both cash prizes and tokens. Tokens turn into gift cards or contest entries so collect as much as you can!
PRO-TIP to get more gift cards: Play all your scratch cards, Spin the Wheel daily for instant prizes and go to Today's Bonus and try out free offers & games like Slotomania to earn the most tokens!
Then redeem tokens for:
Amazon gift cards
CVS gift cards
Dunkin' Donuts gift cards
Check mailed to you
Visa gift cards
Contest entries into big cash events
Lucktastic keeps things free by showing a few ads here and there plus it's easy to play and multi-task at the same time.
Also until April 2021, their Crack the $1 Million Safe event will reward a lucky winner $1 million dollars! Not bad for playing free scratchers, right? So download now to start earning free gift cards!
3. School Competitors in Solitaire and Ca$h In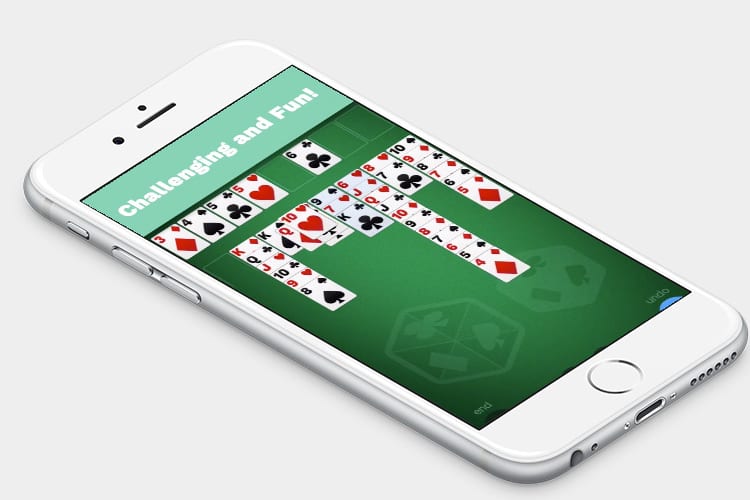 When you're looking for something to do at home, check out Solitaire Cube, which is like regular Solitaire, except you get to play for real cash.
The game matches you with players of the same skill level, so all is fair. You could win some serious cash, like Katie N. who took home $380,984 as one of the Top 10 Solitaire Cube players! Even casual players like Amanda, a stay-at-home mom from IL, won a 55″ TV, $6,000, and more prizes.
You can deposit as little as $2 to start playing for real money, and there are always bonus cash opportunities to get even more value. Currently, there is a $350,000 prize pool tournament you can get in on!
So if you think you can handle playing some Solitaire Cube to win legit cash, definitely download this game for free. 
Cash tournaments aren't available in AZ, AR, CT, DE, LA, ME, MT, SC, SD, TN, IN.
4. Play Dominoes With Anyone to Win Cash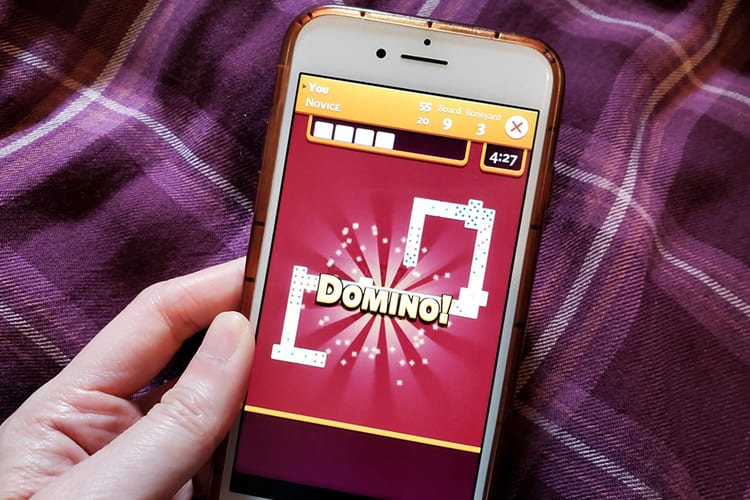 When you're looking for a different type of puzzle gaming experience that's not just swapping candies or jewels around, check out  Dominoes Gold for iOS, where you can play the classic board game for cash prizes.
The game follows the popular "Fives" rulebook where you match the ends of the domino tiles and make the ends of the board a multiple of 5. Any leftover tiles after a Domino will be counted as points for the winner of that round.
There are daily domino tournaments up to $6,000! Play for free on iPhone and when you're ready, switch over to cash tournaments to get serious prizes. Memories of slamming chips down at your family's house will come rushing back.
Cash tournaments not available in: AL, AR, AK, CT, DE, FL, LA, KY, MA, MT, NJ, NY, OK, PA, SC, SD, or TN but you can still play for prizes if you're in these areas.
5. Not Your Grandma's Bingo - Play Anywhere for Cash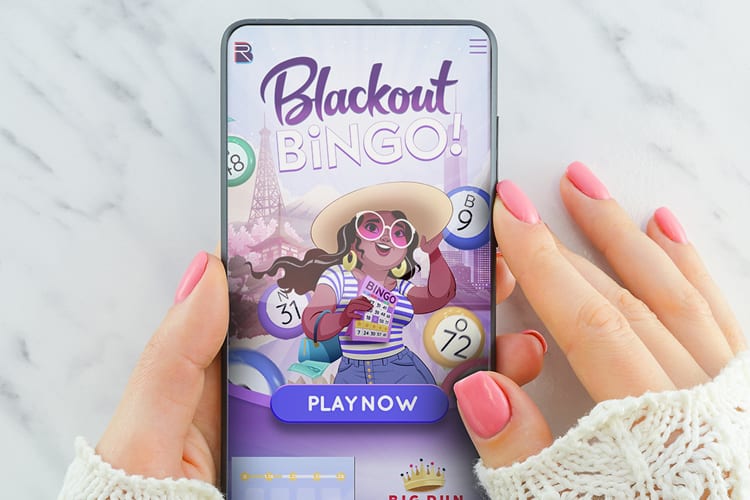 Classic bingo is a game based on both luck and skill since it takes strategy to beat the odds of the house and the players around you.
However, you can ditch the paper sheets and giant stamps in favor of Blackout Bingo on iOS, a fast-paced and competitive bingo game that you can play anywhere on your phone. And even against your friends virtually.
2 minutes. That's all you need per game where you play against another person around the world. Everyone sees the same card and balls so by daubing (tapping the number) fast and correctly, you'll get bonus boosts for more points! Tap the incorrect number and points will get docked so don't get sloppy!
This easy-to-learn game is awesome for killing time and earning cash all at once, anywhere which is perfect for home.
You can play for free on iPhone against real people for prizes or switch over to cash games to win…cash! Cash game winners can win up to $1,000 or more in mini-tournaments.
Cash tournaments not available in AZ, AR, CT, DE, LA, MT, SC, SD, and TN.
6. Play 3 Minute Games & Win Cash Over $1,000 Every Day
When you're looking for more games to play that could actually be productive to your wallet, check out Pocket7Games on iOS which despite the name, actually has 9 different classic games to choose from.
Bingo Clash is the most popular, followed by Solitaire!, Bubble Shot, 21 Gold, Block Blitz, 2048 Blitz, Dunk Shot, Bubble Gold, and Cube Blast. Easily switch between games to play for fun or for cash against real players 1v1 or in a group.
Every day over $1,000 free cash is awarded to players who join the free entry events. You can also win Amazon gift cards, and tech prizes like Xbox, AirPods, iPads, and more. Never be bored with plenty of surprise events and activities that give free cash plus earn up to $40 per friend you invite to play Pocket7Games!
More than $70M in prizes have already been rewarded so get in on your share of the fun. Note that cash games are not available in AZ, AR, CT, DE, LA, MT, SC, SD, TN, VT.
7.

Play Solitaire to Win Cash. No Longer a Single Player Game.
Less than a few minutes. That's all you need to win real cash when you play  Solitaire Cash, a fun Solitaire game with a modern twist.
It's like regular Solitaire but you compete against other players at the same skill-level as yours to see who can solve the deck the fastest, and for cash! Play in groups of 5 or more and the top 3 for each game wins.
Players have already won thousands of dollars! Solitaire Cash is free to download and play but cash tournaments are specifically not available in AZ, AR, IN, IA, LA, ME, MD, SC, MT & SD.
If you like playing quick games for chances to win cash with no ads, check it out.
8. Fun Times in 3 Minute Increments – A Classic Game for $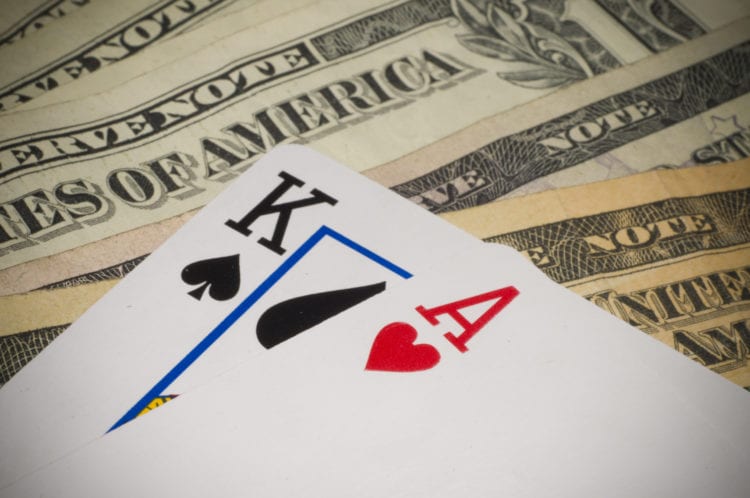 3 minutes.
Make as many 21s as you can within that time or until you run out of moves.
That's the basic gist of 21 Blitz for iOS, a modern take on a classic game where you're no longer just playing against the dealer but with actual people around the world.
It's fast-paced and it basically does all of the math for you. This game is great for killing time and earning cash all at once which is perfect for home!
You can play for free on iPhone against real people for prizes or switch over to cash games to win…well, cash! Cash game winners can win up to $7,000 or more in the mini-tournament.
Cash tournaments not available in AZ, AR, CT, DE, LA, ME, MT, SC, SD, TN, IN.