Get Paid to Have Fun With These Gaming Apps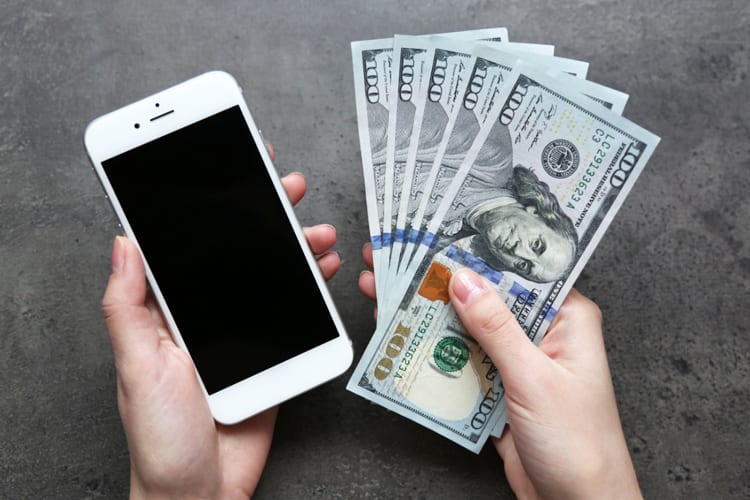 Disclosure: We're letting you know that this post contains sponsored links which The Smart Wallet receives compensation for, which may impact their order of appearance because talking about money should always be an honest discussion.
All those times you've clocked in playing games on your phone can now be profitable. You're not wasting time if you're making money simultaneously. *taps temple
Take advantage of earning cash from multiple apps and try them all to see which ones you like best. There's nothing better than getting paid to have fun.
1
Play Bingo for Cash
This Free Bingo Game Pays Up to $100 Per Win
Bingo isn't boring!

Play

Blackout Bingo, a fast-paced and competitive bingo game where you can win cash
Only 2 minutes each game; play anywhere
Play for free against real people for prizes, or switch over to cash games to win cash
Cash game winners can win up to $1,000 or more in mini-tournaments!
2
GET PAID TO GAME
Get Paid to Try New Games. Every Gamer's Dream
Play games = make some money.

Just use

Mistplay, an Android game platform to try new games & earn unit points redeemable for gift cards like Amazon, PlayStation Network, XBOX Live, and more.
All are free games to play, pick the high unit multiplier games to start to earn faster
You'll only get paid for playing games if Mistplay is running so be sure to always install games from the Mistplay app
New members get a BONUS 250 units just for signing up
3
PLAY BINGO FOR CASH
This Free Bingo Game Pays Up to $100 Per Win
Play Blackout Bingo on Samsung
Fast-paced and competitive bingo game to play anywhere on your phone
2 minutes is all you need
Play for free against real people for prizes, or switch to cash games to win real cash
4
PLAY CASH GIRAFFE FOR MONEY
Earn a $10 Amazon Gift Card by Trying New Games
Download Cash Giraffe, an Android app that pays you to try out new games
All games are free to download!
Earn coins from playing new games, then redeem for PayPal Cash, Amazon gift card, and more
Get 3,599 coin welcome bonus
5
Pop Bubbles & Win Cash
This Bubble Game Already Paid Out Millions to Players This Year
Pop some bubbles & win some cash in 3-minute games
Check out Bubble Cash, where you can go on a popping frenzy against real players online to win actual cash
Drop a bunch of bubbles at once and get those high-scoring combos.
They've already paid out millions so far this year & have 36,000+ reviews at a 4.6-star rating
Play for free, and then switch over to cash games whenever you want
Cash game winners can win thousands of dollars…by popping bubbles!
6
PLAY SOLITAIRE FOR CASH
Play Solitaire and Earn Up to $83 Per Win
Play Solitaire Cash, a fun Solitaire game ranked #3 in Cards in the App Store with average of 4.6/5 stars with 130K+ ratings
Win cash for free or deposit cash to multiply your winnings from cash tournaments
Regular players are already winning thousands of dollars!
7
SCRATCH CARDS FOR FREE MONEY
Scratch & Play Games for Free Money
If you enjoy playing scratchers and trying out Android games, you might as well earn some extra (free) money
Play Scratch Cards Pro, a free and fun app that lets you scratch cards and play free games for points
Points are put towards cash vouchers that you can redeem for PayPal. Payments are guaranteed!
The more you level up, the more cash you can get