Juul Vape Class Action Settlements: $50 Payout Without Proof of Purchase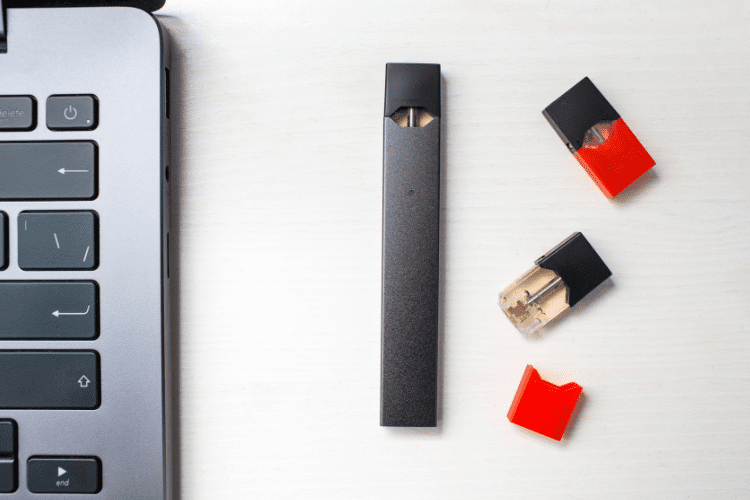 If you or anyone you know switched to e-cigarettes as an alternative to traditional cigarettes to have a "safer or healthier" smoking experience, you may want to listen up. You may be due some money if you've used Juul vaping products recently.
Juul vape products purchased before December 7, 2022, could put money back in your pocket.
Juul Labs, Inc. manufactures an e-cigarette, Juul, that has been under scrutiny since 2019 and is currently the defendant in multiple lawsuits by various states across the U.S.
What Are the Juul Vape Settlements About?
Juul has been the subject of over 5,000 lawsuits, with all of them alleging "the company engaged in deceptive marketing or failed to warn about the risks of its product."
Since November 2021, Juul has been settling cases across the country. These are the lawsuits that we know Juul has agreed to settle.
April 2023 – Settled with six states and the District of Columbia for $462 million.
April 2023 – Along with the tobacco company Altria, settled with the state of Minnesota for $60.5 million.
January 2023 – A U.S. District judge in San Francisco approved a settlement for $255 million.
December 2022 – Settled with 10,000 plaintiffs in California for somewhere between $1.2 and $1.7 billion.
September 2022 – Agreed to pay more than $438 million to nearly three dozen states.
April 2022 – Agreed to pay $22.5 million to the state of Washington.
November 2021 – Settled a case in Arizona for $14.5 million.
June 2021 – Settled a case in North Carolina for $40 billion.
Of all the lawsuits, at least one directly affects your wallet: the $255 million lawsuit settled in January 2023.
The $255 Million Juul Class Action Settlement
The $255 million Juul Class Action Settlement claims that Juul products were marketed unlawfully to minors younger than 18 and that consumers paid more than they would have if they had been well-informed about the level of addictiveness and safety of the Juul products. Since its inception in 2015, Juul Labs has marketed its product as safer than traditional cigarettes. Because of this marketing, its product accounted for approximately 75% of all e-cigarettes sold.
As a result, the lawsuit also claims that people who purchased Juul products are entitled to cash compensation for economic damages because they would not have paid as much for the products had they known their safety hazards and dangers.
While other lawsuits may allege personal injury from the e-cigarette, this case addresses economic damages from the alleged overpayment of Juul vape pens.
How the $255 Million Juul Class Action Settlement Impacts You
If you've purchased a Juul product in the U.S. at any time before December 7, 2022, from any retail store, be it online or otherwise, you can submit a claim without proof of purchase for the following:
JUULPods (4-pack)
JUULPods (2-pack)
Starter Kits (4 pods)
Starter Kits (2 pods)
Device Kit
Charging Case
USB Charger
The purchase of any of these products before December 7, 2022, can get you between 150% and 300% of the retail purchase price without proof of purchase.
Since the most for any of these products is anywhere from $6 to $50, you can expect to receive about $50, according to their site. However, if your claim is for more than $300 worth of product, you may need proof of purchase, as that would mean a larger payout. Proof of purchase could mean providing at least one of the forms of proof below:
Receipts
Bank statement
Credit card statements
When Is the Deadline To Submit a Claim?
All claims need to be submitted or postmarked by July 14, 2023. The courts will still then have to approve the final settlement plan. Once approved, payments will be issued within 60-90 days.
The Bottom Line
If you've purchased a Juul product before December 7, 2022, file your claim by July 14, 2023, to expect around $50 after the final settlement plan has been approved. If your claim is for more than $300, expect a larger payout, but understand that proof of purchase will be needed.
Read More: