Playlist Push Review: Get Paid To Listen To Music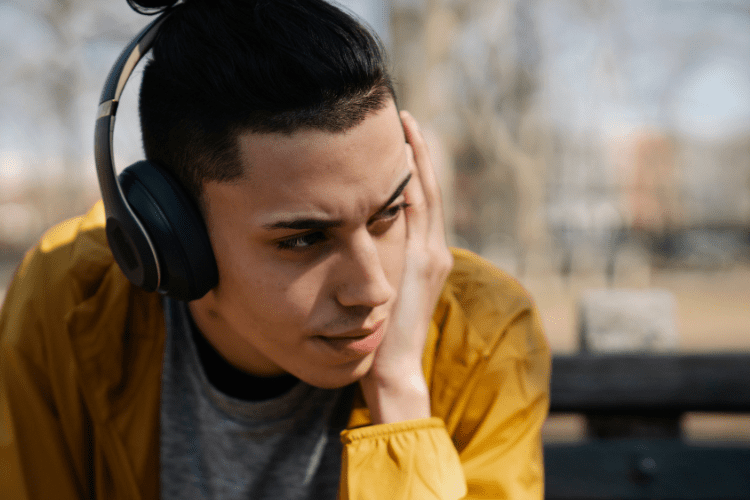 Most music lovers are probably familiar with the music streaming platform Spotify. But did you know there's a site willing to pay you to listen to new songs and review them?
Playlist Push is a platform designed to help artists find new fans while giving popular Spotify playlist creators a chance to get paid for feedback. But before you sign up, remember that this isn't a site where you can start making money immediately.
In our quick guide, you'll learn more about how Playlist Push works and see if it's worth your time. Let's get started!
What Is Playlist Push?
Playlist Push is a website that helps newer artists by connecting them with their Spotify playlist curators and TikTok video creators.
If the curators love the song, they can add it to their playlists or videos. This extra exposure allows artists to go viral and boost their music careers!
How To Make Money On PlayList Push
The two main ways of making money on Playlist Push are becoming a Spotify playlist curator or TikTok creator. That said, getting accepted into each of these programs can be incredibly difficult if you don't have a large following.
When an artist launches their campaign, curators can respond to their song and add it to one of your Spotify playlists. You can get up to $15 per song review as they attract more listeners.
As for TikTok creators, they can get paid up to $250 for every song they review. All you need to do is find an artist's song you like and post it on one of your videos to promote it. The more successful a video is, the more money you'll make.
Playlist curators and TikTok creators can receive money directly through bank transfers daily. Video creators can also choose to get their funds sent to their PayPal or Venmo accounts.
Is PlayList Push Legit?
Despite their challenging vetting process, Playlist Push is a legitimate way to make extra money for creators.
It's also one of the market's largest Spotify music promotion sites. With over 4,000 active playlists and a potential reach of 150 million listeners, it's no surprise that over 20,000 independent artists trust their services.
"I found this experience very rewarding. I was placed on two playlists and given constructive, helpful feedback from many curators who did not place me on their playlists. I will definitely be using Playlist Push again very soon!" says Joe Alicastro from TrustPilot.
How To Sign Up For Playlist Push
Playlist Push applicants undergo a strict screening process, and both TikTok creators and Spotify curators have different requirements. The programs are also only available to those living in North America or Europe. Here's what you need to sign up for each:
Spotify Playlist Curator Program Requirements
A minimum of 1,000 followers per playlist
30 active listeners or 1% listening rate
No fake followers or bots
No playlists that don't fit their guidelines
As of writing this article, the application to becoming a playlist creator is closed. We'll check out the site periodically to update you when slots are available!
TikTok Creator Program Requirements
Minimum of 30,000 followers
A healthy number of views
There's currently a waitlist for any new TikTok creators wanting to join. As with the playlist curator application, we'll update you when positions open up.
Playlist Push Pros And Cons
Pros
Instant payout after your review is approved
Easier to make money if you already have an established playlist of TikTok following
It gives you a chance to support up-and-coming artists
The site is well-designed and easy to use
Cons
It has a very low acceptance rate
You need to invest more effort to make money here than on other sites
No dedicated mobile app
The Bottom Line
Being one of the largest Spotify promotion platforms, with thousands of artists using their services, Playlist Push allows creators to make decent money.
But it has a low acceptance rate and many applications, so getting accepted will take time. If you're trying to make extra money quickly, you can try many other side hustles while you wait.
If you're still determined to help new artists build their careers, sign up for their Spotify playlist curator or TikTok creator program today!
Read More: