Poshmark vs. Mercari: Which Online Marketplace Is Better?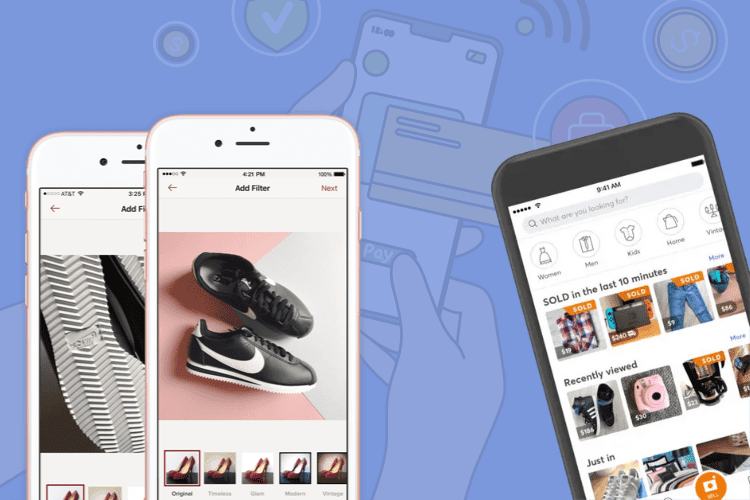 Are you looking for the right marketplace to sell some products and build your e-commerce business or side hustle? Or if you just need to sell some stuff to make a little extra money.
Many platforms can connect you with potential buyers in no time, with Poshmark and Mercari being two of the most popular options.
But what are the differences between these two marketplaces? Our guide will compare these two e-commerce giants and help you determine which one's right for you.
What Is Poshmark?
Founded in 2011, Poshmark has become one of the biggest marketplaces for buying and selling clothes online.
Fast-forward over a decade, the platform now includes home accessories, electronics, makeup, and much more. Its simple listing process and active social community have made it popular with sellers looking for a quick way to list and market their products.
Focusing on selling new and used clothing and accessories from mid- to high-end brands such as Nike, Michael Kors, Victoria's Secret, and Chanel sets Poshmark apart from other marketplaces. This platform is your go-to if you want to find complete brand-name wardrobes and accessory sets for a fraction of what you would find in a department store.
Main Benefits Of Using Poshmark
Easy item listing only takes a few clicks
"Posh Parties" give you a chance to interact with other buyers and sellers
Prepaid, pre-addressed labels that are ready to go on your box before shipping
You have the option for someone to pick up your sale from your home for FREE
The Posh Protect program ensures safe transactions
You'll receive your payment for shipped items within 3 days of delivery
Poshmark has over 80 million community members, so you're bound to find someone looking for quality clothing and home products at a bargain price.
Marketing is a huge part of e-commerce businesses, and Poshmark goes out of its way to help you to promote your products through their themed "Posh Parties." If you spot a Posh Party that fits your product line, it's easy to attract clients to browse your inventory!
What Is Mercari?
Initially launched in Japan in 2013, the Mercari platform has expanded into the US, with over 50 million app downloads and 350,000 items listed on the site daily.
Unlike Poshmark, Mercari is a standard online marketplace where you can find any product you can possibly think of. You can make your listing as long as your item isn't on the prohibited list. It's a great place to buy and sell if you're looking for a large audience.
Main Benefits Of Using Mercari
You have a much wider range of products you can sell
The instant pay option lets you get paid in minutes
It's free to list items
They have lower average commission fees than other platforms
The Smart Wallet team member, Alice, specifically uses Mercari to destash collectible items she doesn't need anymore and has made $1,704.41 after fees and shipping expenses!
Note: If you use our Mercari link to sign up, you can get up to $30 when you buy/sell. For instance, you'll get $10 with your first purchase or $20 when you make your first $100 selling!
What Do Poshmark and Mercari Have In Common?
Poshmark and Mercari are well-known marketplaces in the e-commerce space and have millions of customers on each platform. They also share some features like:
A dedicated customer service team
Extensive security procedures to prevent buyer or seller fraud
Thousands of new items are available each day
An easy-to-use website and mobile app
However, the choice comes down to you. Both apps can offer you a place to sell your products with the chance to reach millions of potential buyers!
The Bottom Line
Poshmark and Mercari have their pros and cons you need to consider before signing up. But regardless of which one you go with, both have a large client base and have an easy-to-use design that makes listing your products a cakewalk.
If you want a place where it's easy to market your stuff and are selling higher quality items, Poshmark is perfect for you. But if you're more focused on quantity or want the freedom to sell anything you want without any high fees, Mercari would be a better option.
At the end of the day, your dedication will be the most crucial part of making your side hustle work. Sign up for one of these platforms today to get started!
Read More: