17 Ways to Utilize that $600 Stimulus Check While You Wait for the Next One

Disclosure: We're letting you know that this post contains sponsored links which The Smart Wallet receives compensation for, which may impact their order of appearance. This site doesn't include all available offers.
If you haven't already used up your most recent $600 stimulus checks on bills, we've got some suggestions to utilize and maximize the most out of the money. And if you still haven't received your check yet and you're eligible, you'll get the Recovery Rebate Credit when you file taxes this year.
Below, we've rounded up some ways to invest, get unlimited cash back, win, and even earn some more money to beef up your check while you wait for the next stimulus check to come.
1. Get Paid In the Next 48 Hours Playing Games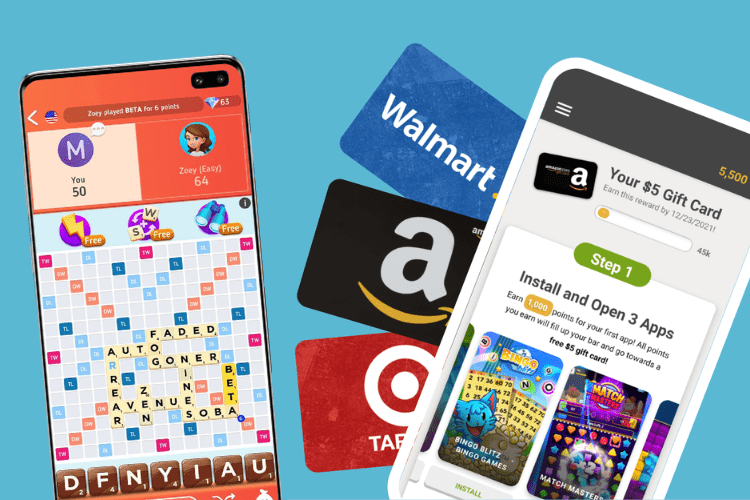 earn your first $5 gift card within 48 hours just by playing some games.
You'll get paid in gift cards, but it's still money. Choose from favorites like Amazon, Kohl's, Chipotle, CVS, etc., and you can
Just download Rewarded Play, the free app that lets you play games and earn hundreds of dollars from having fun. The more games you play, the more you can earn with no limit!
And they have popular games like Monopoly Go!, Yahtzee, World Series Poker, Wheel of Fortune, and plenty more.
"I've probably earned $2,000 in Amazon gift cards in the last 2 years. Could be more if I played every day!" – Kandi S.
Of course, you won't get rich, but earning money from playing these games is better than nothing at all.
2. Get $10 to Invest in the Legal Cannabis Industry. No Experience Necessary.
6 million customers already use Stash, an investment app that lets you start investing with as little as $5, and you can choose where to put your money, and they'll provide guidance and tools to help. You can invest in some of the major companies you regularly use to make a custom Personal Portfolio.
You can even invest in the legal cannabis industry, which is big business, as retail sales are projected to hit $70 BILLION by the end of 2028.* Plus, with Stash Growth and Stash+, you can also choose the Smart Portfolio option, which offers hands-off stress-free investing based on your risk tolerance.
It takes less than 2 minutes to start, and they'll even give you $10 to start investing when you sign up and deposit $5 or more into your Personal Portfolio.
Paid non-client endorsement. See Apple App Store and Google Play reviews. View important disclosures.
3. Say Goodbye to Overdraft Fees with the #1 Most-Loved Banking AppTM
Chime,® the award-winning mobile financial app and debit card that'll help you save with no monthly fees, including:
When you want financial peace of mind, use
No minimum balance
Fee-free overdraft with SpotMe®️* (Chime will spot you up to $200, so you don't get overdrafts)
No foreign transaction or transfer fees
Additional perks:
Get paid up to 2 days early with direct deposit1
Earn 2.00% Annual Percentage Yield (APY)2 with the high-yield Chime Savings Account3
Access to apply for the Secured Chime Credit Builder Visa® Credit Card4 for a better way to build credit history
Sign up for Chime and get started on saving money and working on improving your credit score!
4. Free Rewards Program Gives Out 7,000 Gift Cards Daily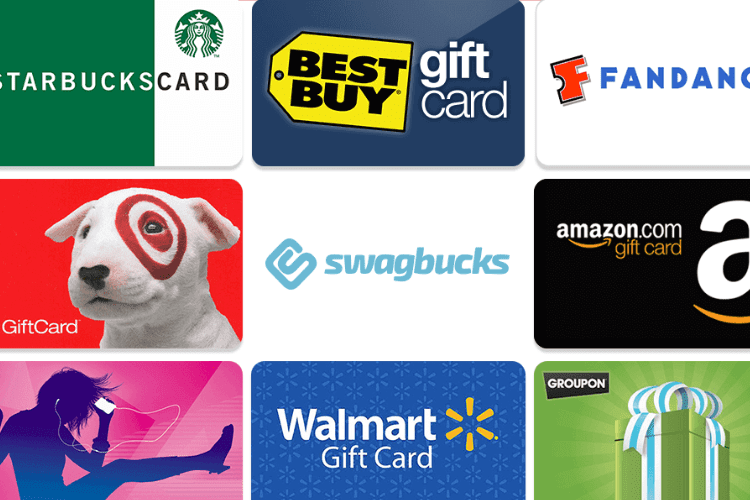 Swagbucks, a free rewards program where you can earn free cash for your time and opinion. They've paid out over $885 million to their members already and they've been in business for 15 years.
There are a lot of survey programs out there, but none are as popular as
Earn points for doing surveys, online shopping, uploading receipts, and playing fun games then redeem the points for free gift cards to Amazon and Walmart or choose PayPal cash. 
New members can get a free $10 just for signing up, so join the other 10 million members already part of Swagbucks and start earning free rewards!
5. Play New Games and Earn Branded Gift Cards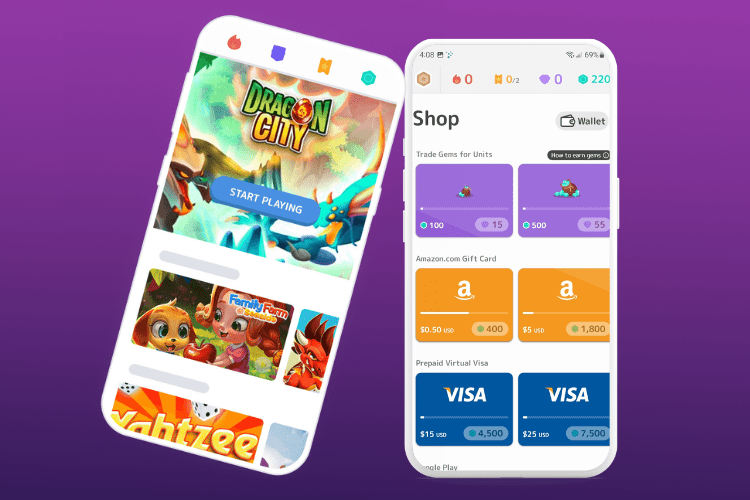 Mistplay, an app where you can try out new Android games to earn units/gems and make optional in-app purchases. Redeem units/gems for real gift cards, including Uber, VISA, Spotify, and more!
The more you play, the more rewards and gift cards you can get. That's the gist of
Play as many games as you want since you can earn more gift cards that way. Plus, there's nobody to compete against! New members get a BONUS of 200 points just for signing up.
And yes, it's legit and already has 10M+ downloads. Download the app for free and start racking up those gift cards!
Some of the sponsored links that appear on this page are from companies that offer investment advisory services. They compensate us; for details on our compensation arrangements, please click here.