Weird Ways Couples Can Make Money to Help Pay Rent

Disclosure: We're letting you know that this post contains sponsored links which The Smart Wallet receives compensation for, which may impact their order of appearance because talking about money should always be an honest discussion.
Note: These suggestions are meant to help supplement your finances. If you're in a more dire situation we suggest speaking with your landlord immediately, contacting BC Housing for rental assistance, applying for industry grants, and asking friends/family for help.
With a crazy year behind us, it's time to focus on pushing forward. Let's get healthier, let's learn something new (anything!), and let's buckle down on finances.
And speaking of finances, one major constant is rent. Every time rent money leaves your bank account, it hurts a bit. But at least we've utilized all that home time to make it worth it right? Even if at times, you might want to strangle your partner.
When you're ready to try out some new-to-you ways to earn a little extra though, check out below for some fun and practical options to help you and your loved one pay some rent.
1. Satisfyingly Pop Bubbles to Make Cash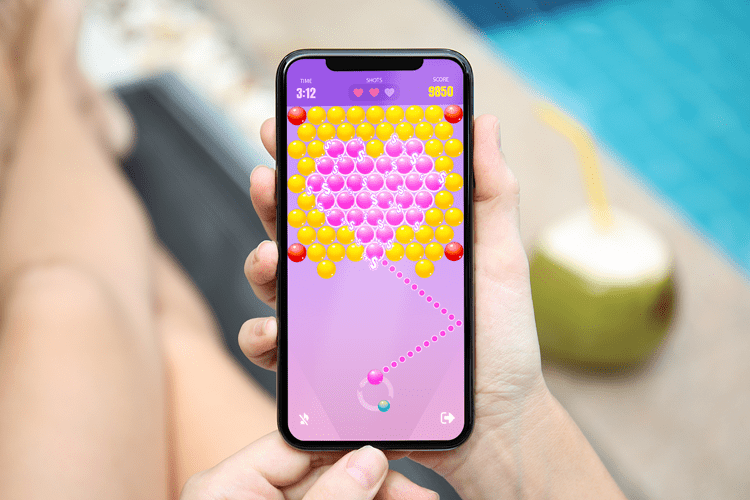 We love our classic bubble games here and even better when they're shortened down to 3-minute games to pop as many as you can. Bonus points for clearing the whole board!
Check out Bubble Cash where you play in groups of 5 or more and the top 3 for each game wins.
Drop a bunch of bubbles at once and get those high-scoring combos. Play for free, and then switch over to cash games whenever you want. Seriously though, cash game winners can win thousands of dollars…by popping bubbles.
Just note that cash tournaments aren't available in AZ, AR, IA, LA, MD & SC but everywhere else is fair game to win actual money!
2. Play Solitaire Against Others & Win Cash
Less than a few minutes. That's all you need to win real cash when you play Solitaire Cash, a fun Solitaire game with a modern twist.
It's like regular Solitaire but you compete against other players at the same skill-level of yours to see who can solve the deck the fastest, and for cash! Play in groups of 5 or more and the top 3 for each game wins.
Players have already won thousands of dollars! Solitaire Cash is free to download and play but cash tournaments are specifically not available in AZ, AR, IN, IA, LA, ME, MD, SC, MT & SD. Deposit and participate in cash tournaments though for chances of even higher earnings!
If you like playing quick games for chances to win cash with no ads, check it out.
3. Not Your Grandma's Bingo - Play Anywhere for Cash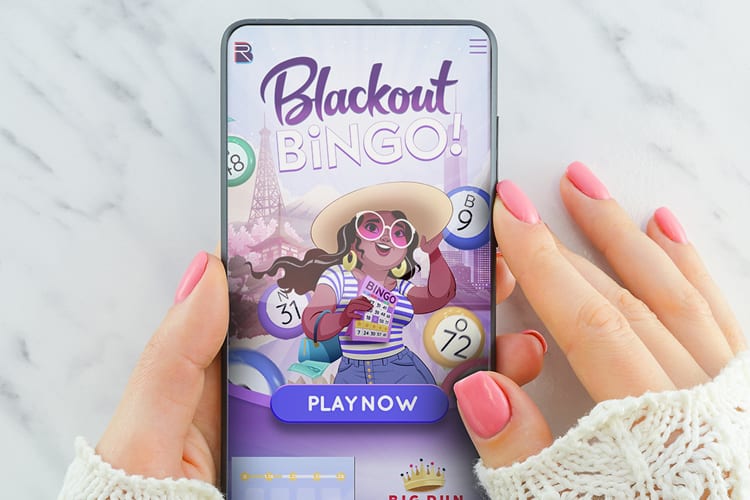 Classic bingo is a game based on both luck and skill since it takes strategy to beat the odds of the house and the players around you.
However, you can ditch the paper sheets and giant stamps in favor of Blackout Bingo, a fast-paced and competitive bingo game that you can play anywhere on your phone. And even against your friends virtually.
2 minutes. That's all you need per game where you play against another person around the world. Everyone sees the same card and balls so by daubing (tapping the number) fast and correctly, you'll get bonus boosts for more points! Tap the incorrect number and points will get docked so don't get sloppy!
This easy-to-learn game is awesome for killing time and earning cash all at once, anywhere which is perfect for home.
You can play for free against real people for prizes or switch over to cash games to win…cash! Cash game winners can win up to $1,000 or more in mini-tournaments.
Cash tournaments not available in AZ, AR, CT, DE, FL, LA, MT, SC, SD, and TN.
4. Automatically Get Free Cash Back for the Stuff You're Already Buying (And $5 Instantly)
Home project supplies, pizza, gas, shoes, and more. Just normal purchases you don't think twice on. And of course, holiday presents.
But if you could automatically get cash back on those normal purchases, why not? RBC Ampli makes this possible.
It's a 100% free to use cash back app powered by RBC where you can get free money back from over 50+ participating retailers like Boston Pizza, Petro-Canada, Rexall, Michaels, adidas, Sephora, Best Buy, and much more.
Just simply link your credit or debit card(s), shop normally on brand websites or in-store, and RBC Ampli will drop cash back in your account! There's no need to select offers or go through Ampli to make a purchase. After setting up your card(s), there are no extra steps, just shop normally and it'll auto-detect your eligible transactions.
Cash out easily at $15 through free Interac e-Transfer. Members also earn entries into the monthly "Dreamstakes" contests where people have won up to $50,000!
So download RBC Ampli for free now AND get a free $5 with promo code AMPLI5. You'd be throwing away free money if you don't use it!
5. This Paid Survey Panel Gives Out 7,000 Gift Cards Daily
There are a lot of survey programs out there, but none as popular as Swagbucks, a free rewards program where you can earn cash for your time and opinion. Members can earn an average of $50 a month!
You get rewarded for doing surveys, searching the web, reading articles, watching videos, and playing fun games but the one activity that earns you the most points is completing surveys. (Don't skip out on those!)
Points can then be redeemed for free gift cards, cash, and sweepstakes entries. All just by completing fun activities and giving your opinions.
New members can get a free $5 just for signing up, so join the other 10 million members already part of Swagbucks and start earning free rewards!
6. Instantly Get Paid $1 for Each Survey (No Limit!)
By now, you're probably familiar with surveys. If not, it's a great way to earn side cash for just giving anonymous opinions and you can join several survey programs to increase earnings.
Add SurveyTime to your list, because what makes them different from others, is that you'll instantly get paid $1 USD after each survey completion. No waiting around to accrue at least $15 to cash out, you can get paid right after!
And there's no limit either, so you can take as many surveys as you want available. You can choose between Target, Amazon, or Walmart gift cards, PayPal, or Bitcoin via Coinbase.
It's free & easy to start. Just head here to sign up, check your confirmation email, and answer a few introductory questions.
It takes a few days until the system learns your profile to match you with the best surveys so you might be disqualified for some surveys at the beginning. Then you can take as many surveys as you want and it'll be clear on the site how long each survey would take. On average, each could take 10 minutes with some being as quick as 3 minutes!
7. Don't Go Shopping Without This Free Money-Making App
Do you shop at brands like UberEats, Amazon, Tim Hortons, and Starbucks? You're missing out on free gift cards for those purchases if you're not using Drop as you shop online and in-stores at brands like these.
Drop, is a 100% free app that lets you earn reward points back on your normal shopping! All you have to remember is: Start with Drop before you shop. From there, it's as simple as "Tap, Shop, Earn, Redeem."
Tap on the brand's offer on Drop
Shop through the brand's app/website as you normally would. Drop will direct you there!
Earn points back on your purchase.
Redeem your points for a gift card of your choice – whenever and wherever you want!
Plus, when you link the debit/credit cards that you use most, you'll get access to exclusive deals (like earning points back on every Postmates order) where purchases will automatically get tracked. You'll even get personalized recommendations based on your shopping preferences.
And use Drop on top of your loyalty and credit card points to stack rewards!
The bottom line is: Not using this app would be like going to an all-inclusive resort, not knowing about all the free food/drinks/activities, and just staying in your room and eating crackers the whole time. No one wants that!
BONUS OFFER: Use promo code SMARTWALLET to unlock 10,000 points ($10!!) automatically when you earn your first 1,000 points.
For a limited time, sign up for an RBC Royal Bank card through Drop, and when you link that card to the app, you'll earn an extra 3% in Drop points on everyday spending at participating brands (e.g. Petro Canada, Sobeys, Safeway, Doordash, and more) for 3 months!
8. Spin to Win - Earn Coins to Build Adventurous Villages (And Raid Others)
Note: You can't make any money off this game but we're adding it in just because it's fun and a good way to distract yourself when you want to.
Coin Master is a free casual game that's amassed over 81 million downloads and has earned the rep of being one of the most interactive games on the market.
Spin to earn coins, chances to raid other villages, and build up your own village to move to the next level. There are over 200 uniquely themed villages to build including Steampunk Land, LA Dreams, Magical Forest, Hell's Village, and more. Pets can also be raised to help you get more coins.
When you need a little break from the real world, head into Coin Master to play for free!
9. Get Paid To Share Your Opinion Anytime
Your opinion is valuable. So valuable you deserve to earn extra cash for sharing it.
You can do it with Survey Junkie. They pay cash to members who participate in surveys about their shopping habits, cell phone usage, and more. Basic stuff.
Completing a survey earns you 20 to 100 points. Each point is worth one cent, and when you hit 1,000 points (or $10) you can cash out.
Redeem via:
Online gift cards
Paypal cash
Bank transfer
Signing up for Survey Junkie only takes a few minutes and you'll earn your first 100 ($1 value!) points just by creating an account, filling out an intro questionnaire, and verifying your email address. Easy.
After that, you're free to dive into surveys. They have surveys with various durations (5 to 20 minutes) to complete and new ones pop up constantly so you'll never be bored! Fill one out when you're waiting for someone or have time to kill.
Survey Junkie won't get you rich quick (no survey sites ever do), but it's an easy way to make some extra cash by doing nothing other than giving your opinions.
10. Over 750,000 People Use this App to Easily Invest
Investing sounds complicated but it doesn't have to be. And you don't have to be rich either to play the investment game. That's why Moka is a popular choice for anyone new to investing since they make it so easy.
For every purchase you make, Moka automatically rounds it up to the nearest dollar and then saves & invests the difference into your Moka account.
Just connect Moka to your credit/debit card and it'll save automatically. Set it and forget it.
Since roundups are less than $1 and basically spare change, you'll barely notice the impact initially but over time it'll grow to make a big difference.
Moka will continue to round up and save for you, while at the same time, investing those savings so that your portfolio can grow.
It only costs $3/month no matter how much money you have in the account. Moka is already taking care of over $200 million for their clients and their monthly cost is absolutely cheaper than an investment advisor.
11. School Competitors in Solitaire and Ca$h In
When you're looking for something to do at home, check out Solitaire Cube, which is like regular Solitaire, except you get to play for real cash.
The game matches you with players of the same skill level, so all is fair. If you're a good Solitaire player, you could win some serious cash, like Katie N. who took home $380,984 last year as one of the Top 10 Solitaire Cube players! Even casual players like Amanda, a stay-at-home mom from IL, won a 55″ TV, $6,000 and more!
So if you think you can handle playing some Solitaire Cube to win legit cash, definitely download this game for free. 
Cash tournaments aren't available in AZ, AR, CT, DE, FL, LA, ME, MT, SC, SD, TN, IN.
12. Fun Times in 3 Minute Increments – A Classic Game for $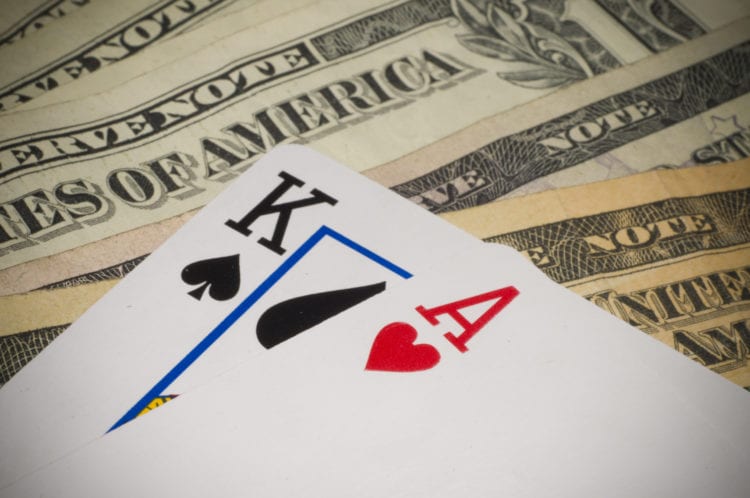 3 minutes.
Make as many 21s as you can within that time or until you run out of moves.
That's the basic gist of 21 Blitz, a modern take on a classic game where you're no longer just playing against the dealer but with actual people around the world.
It's fast-paced and it basically does all of the math for you. This game is great for killing time and earning cash all at once which is perfect for home!
You can play for free against real people for prizes or switch over to cash games to win…well, cash! Cash game winners can win up to $7,000 or more in the mini-tournament.
Cash tournaments not available in AZ, AR, CT, DE, FL, LA, ME, MT, SC, SD, TN, IN.
13. Easily Earn Cash for Your Opinions and Feedback
Extra fun money is always welcome to have on hand. And if you're looking for an easy way to earn, just share your opinions online with Branded Surveys.
You just have to complete a profile so their survey matching system can provide you with eligible surveys to fill out. When surveys are finished, you'll earn points to redeem for Paypal cash and gift cards like Amazon, Esso, Tim Horton's, Roots, and more!
The estimated completion time for each survey is always visible so you know what to expect. You'll also get daily poll opportunities to earn even more points. There's no limit to how many surveys you can do, and you can refer friends for even extra rewards.
Sign up now and get a $1 welcome bonus!
14. 56% of Canadians Never Check Their Credit Score Even Though It's Free
When was the last time you checked your credit score?
Since a low credit score could affect your ability to actually rent an apartment, get a car, and even a new job, you should be checking at least on a monthly basis.
It's easy with Borrowell, where you can get a free Equifax credit score and report in 3 minutes. You'll also get credit monitoring to track any errors, be alerted of potential fraud, and personal tips to improve your credit!
All Borrowell credit checks will not affect your credit score so you can comfortably check monthly to make sure the most important 3 digit number in your life is moving up.
Some of the sponsored links that appear on this page are from companies that offer investment advisory services. They compensate us; for details on our compensation arrangements, please click here.