Win Big With These 2021 Super Bowl Sweepstakes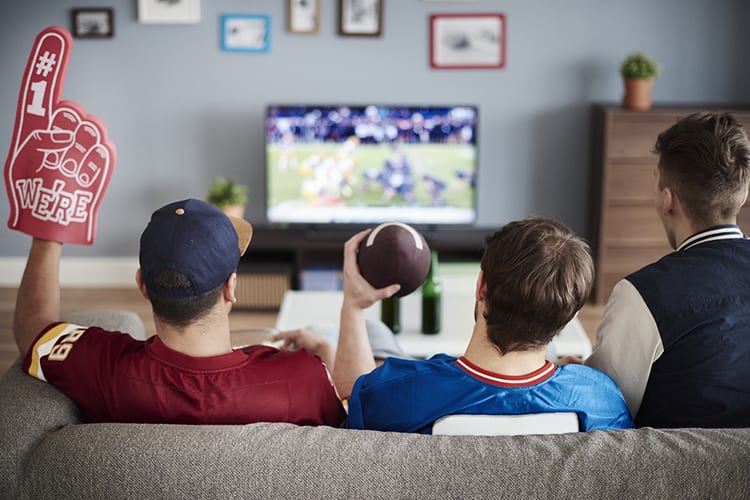 Disclosure: We're letting you know that this post contains sponsored links which The Smart Wallet receives compensation for, which may impact their order of appearance because talking about money should always be an honest discussion.
The big game is right around the corner. The Tampa Bay Buccaneers and Kansas City Chiefs will face off in Super Bowl 55 on February 7th. The game is a culmination of a challenging, strange football season, and one team will take home the ultimate prize. Tom Brady is going for his seventh championship, Patrick Mahomes is looking for his second, and fans at home can find some pretty sweet winnings between now and kickoff too.
As the game gets closer, more and more companies are running Super Bowl-related sweepstakes. Some want to send you to the game, while others want you to have all the best gear at home. Here are some of the best we've found, plus how to enter.
Pepsi Tasty Rewards Sweepstake
The best player on the field during the game will take home the Super Bowl MVP Award, and Pepsi wants a similar prize for the "MVP of snacking." They'll be paying one lucky fan $7,500 to cover their snacking needs for the foreseeable future. You can submit one entry into the sweeps every day until February 20th. To enter, just sign up for Tasty Rewards first! 
AdMeter Big Game Sweepstake
USA Today's AdMeter is partnering with the Pro Football Hall of Fame to give away two tickets to the 2022 Super Bowl. All you need to do to enter the sweepstakes is register with AdMeter, as long as you're at least 18. Two more winners will win tickets to next year's Merlin Olsen luncheon, a star-studded Super Bowl event featuring tons of football legends. Lastly, two lucky fans will win tickets to a tailgate party hosted by Hall of Famer, Emmitt Smith.
The sweepstake runs through February 8th. Just register as an AdMeter panelist and you'll immediately be entered for a chance to win! 
Rocket Mortgage Super Bowl Squares
Super bowl boxes are a staple of the big game, but Rocket Mortgage is stepping it up. The company committed to pay one fan $50,000 every time the score changes. To get a box and a chance to win, all you need to do is enter your email on the sweepstakes page. Three days before kickoff, the sweepstakes will lock and every participant will be assigned their numbers. If the score changes and your numbers are on the board, you'll have a chance to win $50k!
Two randomly selected grand prize winners will even $500,000 each – one will be named at halftime and the other after the game.
Frito-Lay and Pepsi Rush In To Win Sweepstake
These two companies are teaming up to award 13 winners free groceries for a year. The prize will come in the form of a $5,200 gift card, roughly enough to cover the costs of two people for a year.
Frito-Lay and Pepsi are also giving away $1,000 Albertson's gift cards to 39 runners-up, and 351 fans will receive a gift card to the NFL Shop to use on an authentic jersey of their choosing. All in all, there will be more than 400 winners taking home nearly $150,000 in prizes! You can enter for your chance to win here until 11:59 pm on February 11th.
Kraft Amp Up Your Staydium Sweepstake
To help you build your dream home stay-dium, Kraft is giving away $2,500 to one fan after the big game. You can enter here for your chance to win but must have an active Venmo account to receive the payout. Kraft is accepting entries until 11:59 pm EST on Super Bowl Sunday and plans to announce the grand prize winner the following day.
Play Football Squares Anytime For Free to Win Huge Prizes
For a more interactive experience instead of registering and waiting to see if you've won, try this free football squares game as over $275,000 has already been won this season.
Super Squares® is the world's first Predicter Squares™ game and works well when you're watching or listening to a live game. Just check-in before the Super Bowl! You earn points by predicting outcomes, matching squares, rating sponsor ads, and answering a couple of quiz questions related to the ads.
It's free to play but the prizes are real. The sponsors (you'll see their ads in-game) help pay for the massive prizes. For instance, a $2.4M jackpot is up for grabs this Super Bowl, along with two never-been-awarded Rivian® Electric Adventure Vehicles valued at $80,000 each! Just be sure to make an account by Super Bowl time.