Android Games You Should Know About That Pays to Play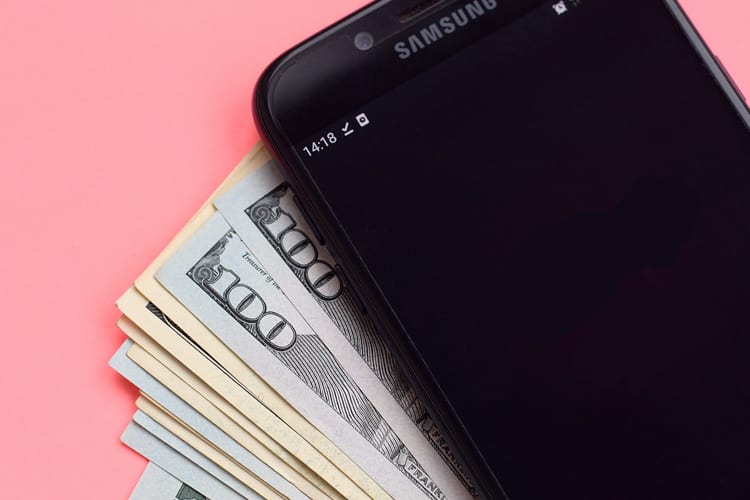 Disclosure: We're letting you know that this post contains sponsored links which The Smart Wallet receives compensation for, which may impact their order of appearance because talking about money should always be an honest discussion.
These aren't your typical Android games and entertainment apps. They actually give opportunities to earn cash. And the more you play or use the app, the more you can earn!
Since they're all free to download, you can install each one to maximize your earnings. Now there are even more productive (but fun) reasons to be on your phone all the time.
1.

Make Easy Money Just Trying and Playing Games
Only focus on games that pay for your time.
You can do it with AppStation, an Android app that pays you to try out new games.
When you earn coins from trying new games, you can redeem for:
PayPal Cash
Amazon gift card
GameStop gift card
PlayStation Store gift card
Xbox Live gift card
And too much more to list
Nab a 4,444 coin welcome bonus too, which is basically around 50 cents in value. And if you don't like to wait, you can choose to payout as low as $1.
If your friends want to get it on the money action from afar, introduce them to AppStation on Google Play, where you'll get bonus coins and 25% of all their earnings. To make it a supportive group, your friends will also earn 25% of your earnings too!
2. Get Paid for Playing Free Digital Scratch-Offs
Don't bother going to the store to buy physical scratchers (they get expensive too).
Instead, play digital scratchers for free on Lucktastic to win money from the comfort of your home.
There are a ton of different scratchers to play where you can earn both cash prizes and tokens. Tokens turn into gift cards or contest entries so collect as much as you can!
PRO-TIP to get the most gift cards for free: The more you play, the more big bonuses you can unlock! Play all your scratch cards, look out for Today's Bonus, and head to the Reward Wall to discover more fun games and cool products. That'll build up your tokens much faster to redeem for more rewards!
Redeem tokens for:
Amazon gift cards
Walmart gift cards
Dunkin' Donuts gift cards
Check mailed to you
Payouts start at just $5!
Contest entries into big cash winnings
Lucktastic keeps things free by showing a few ads here and there plus it's easy to play and multi-task at the same time.
Also until April 2021, their Crack the $1 Million Safe event will reward a lucky winner with up to $1 million dollars! Not bad for playing free scratchers, right? So download now to start earning free gift cards!
3. Get Paid in Gift Cards if You're Chill with Lock Screen Ads
The average person unlocks their phone 110 times per day – that's a lot of time spent looking at a screen for free.
With S'more you get paid every day you unlock your Android. It's even easier than it sounds, and since you can cash out with as little as $1 there's no waiting around for your rewards.
New features make it even easier to earn for stuff you're already doing too. Earn rewards by using your lock screen, watching videos, shopping, and even trying out apps.
S'mores pays in gift cards so you can redeem for:
Amazon
Walmart
Target
CVS
GameStop
Domino's Pizza
Starbucks and more!
Just use your Android normally, and your earnings will apply daily. Pretty much the easiest thing to do and you'll be earning gift cards to use online while social distancing and for IRL fun when the pandemic is over!
4. School Competitors in Solitaire and Ca$h In
When you're looking for something to do at home, check out Solitaire Cube, which is like regular Solitaire, except you get to play for real cash.
The game matches you with players of the same skill level, so all is fair. You could win some serious cash and prizes, like Katie N. who took home $380,984 as one of the Top 10 Solitaire Cube players! Even casual players like Amanda, a stay-at-home mom from IL, won a 55″ TV, $6,000, and was able to recarpet her home.
It's easy to start:
Follow the instructions on screen to install
Open the app and play!
Practice playing for free and when ready, play for cash!
So if you think you can handle playing some Solitaire Cube to win legit cash, definitely download this game for free to play on your Samsung.
Cash tournaments aren't available in AZ, AR, CT, DE, LA, ME, MT, SC, SD, TN, IN.
5. Get Paid to Try New Games. Every Gamer's Dream.
Who would've thought you can play games to make some money? Especially now when that's easy to do from home.
All you need is Mistplay, an Android game platform where you can try new games to earn points redeemable for gift cards like Amazon, VISA, PlayStation Network, XBOX Live, and more.
In this Google Play app, all available free games are listed so just take your pick to try, especially high unit multiplier games! For example, the 4x unit multiplier games will earn you 8 times more units (and dollars) per level than the 0.5x unit multiplier games.
You'll only get paid for playing games if Mistplay is running so be sure to always install games from the Mistplay app!
6. Try Games, Get Gift Cards. Play More to Earn More
You love playing mobile games so why not get rewarded for it? Earn your first $5 gift card within 48 hours for something you were already going to do!
Just play through Rewarded Play, a free-to-download Android app with hundreds of games to choose from; including Yahtzee, Scrabble Go, and Design Home.
You can also play board games, dice games, card games, casino games, and a lot more.
Then redeem points for gift cards from 20+ retailers including favorites like Target, Amazon, Walmart, Best Buy, etc. The games are fun and an easy way to earn some cash. As a bonus, there is an active customer support team!
7. Get Paid Up to $600+ Listening to Free Music
If you don't go a day without listening to some music, then immediately download this app.
Current is a free Google Play app that literally pays you to listen to music. The more music played, the more you can earn points to redeem for cash, gift cards, and rewards. Choose from 100,000+ radio stations worldwide to discover new music or revisit your favorite artists.
Reward options include Amazon, Target, Starbucks, Google Play gift cards, PayPal Cash, and tech prizes like smartwatches, mini drones, bluetooth speakers, and more.
You can earn up to $600/year or more just listening to free music! The music plays from your Android lock screen and will periodically display muted video ads.
Other ways you can earn while listening to music (all optional):
Completely simple tasks/offers + surveys
Play games, the longer you play the more you earn
Watch simple 30-second video ads
Save money on your monthly bills
Refer friends to get up to $250 and 5% of their music earnings for life
Turn on the app whenever you want to listen to music and earn extra money while doing errands, jogging, working, or when you need a mood booster!