Play B-I-N-G-O for Up to $25,000 C-A-S-H!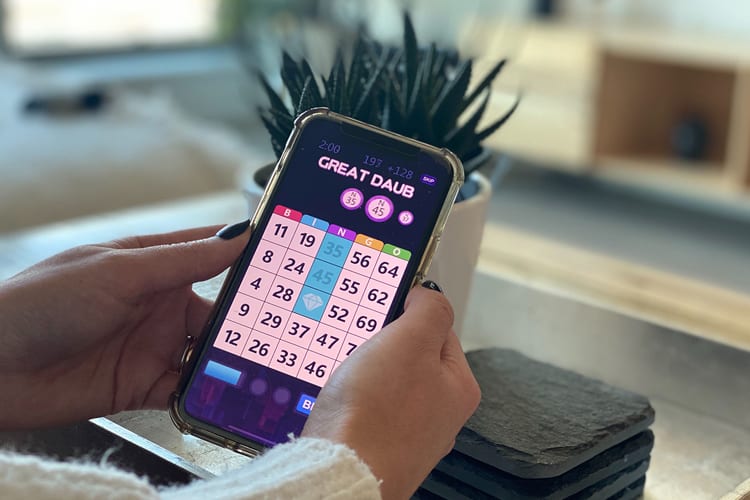 Disclosure: We're letting you know that this post contains sponsored links which The Smart Wallet receives compensation for, which may impact their order of appearance because talking about money should always be an honest discussion.
When you think of bingo, you probably envision a room full of seniors stamping number cards while someone on stage calls out numbers. In other words, not terribly exciting.
Ditch that vision and play the exciting version instead with Bingo Clash where you can play against people from around the world!
What is Bingo Clash?
Bingo Clash, is the free modern version where you can play on your phone, and win big with cash and real-life prizes. There are daily cash prizes as well as weeklong tournaments with prize pools that can go up to $25,000! You can also win items like iPads, kitchen appliances, LEGO sets, other electronics, even cars!
You play against other people of similar skill in 1v1, tournaments, or multiplayer. It's fair play as everyone gets the same card and the same numbers called out, but it's how fast and accurate you are that will declare the winner!
Pro-tip: Don't hit the Bingo button until almost the end of the game to rack up bonus points! It's also super satisfying to see all the rows light up.
Practice Free and Enter Tournaments
Practice free for as long as you want and when ready, play the cash games for when you want to win more money. It's safe and you can safely withdraw winnings via PayPal or redeem for VISA, MasterCard, or AMEX gift cards.
While cash games aren't available in states like AZ, AK, CT, DE, LA, MT, SC, SD, TN, and VT, you can still play for awesome prizes!