Get Paid Real Money to Game on your Phone with these Apps

Disclosure: We're letting you know that this post contains sponsored links which The Smart Wallet receives compensation for, which may impact their order of appearance because talking about money should always be an honest discussion.
If your phone is practically glued to your hand, you might as well make some money off of it, right?
At The Smart Wallet, we love testing apps, especially ones that reward you for doing what you normally do or are really easy to use.
Below are our favorites so far separated by the device.
1. This Isn't Your Grandma's Bingo - Play Anywhere for Cash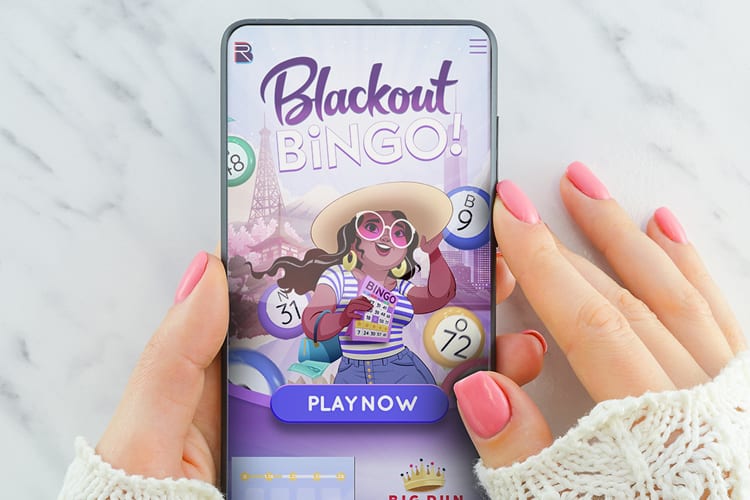 Ditch the paper sheets and giant stamps in favor of Blackout Bingo, a fast-paced and competitive bingo game that you can play anywhere on your phone. And even against your friends virtually.
2 minutes. That's all you need per game where you play against another person around the world. Tap the numbers fast and correctly to get bonus boosts for more points!
Play for free on against real people for prizes or switch over to cash games to win…cash! Cash game winners can win up to $1,000 or more in mini-tournaments but aren't available in AZ, AR, CT, DE, LA, MT, SC, SD, and TN.
BONUS: When you deposit for the first time, get a $5 bonus cash when you use code: TSW5
2. Get Paid to Take Surveys and Cash Out Up to $30 via PayPal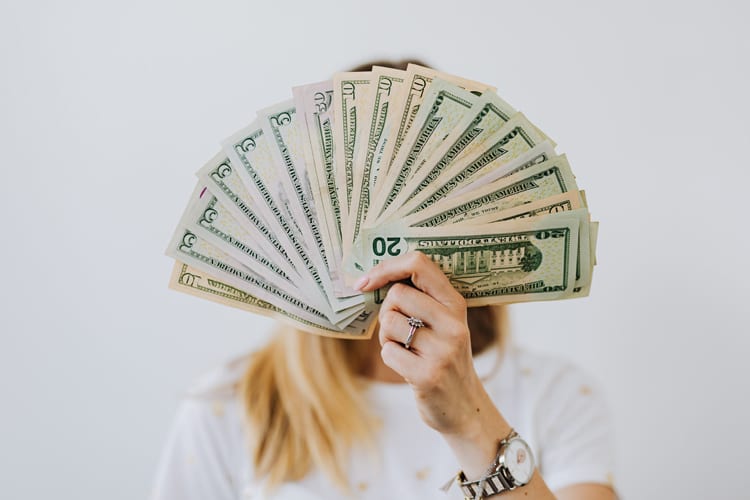 Getting paid to do something you're already going to do and KashKick makes this possible. You'll get cash rewards just by answering surveys, playing games, shopping, and more. It's easy (and 100% free) to use Kashkick.
What's the best lifehack?
Earn up to $25 for each mission completion. For instance:
Get $20 to reach level 20 in select mobile games (plenty to choose from)
Get $1 for each completed survey that just takes a few minutes
Get $ for just reading email
Shelly Ways says: "This is a GREAT platform and it's so easy to make money. Definitely recommend it, KashKick is amazing & yes, they really do pay you!"
KashKick also has a sweet referral program that rewards you with 25% of your friends' earnings if they sign up through you!
3. Android Users Can Make Easy Money Just Trying and Playing Games
There are so many new games coming out on the daily that it's hard to choose which to play, even if we're experiencing extra time at home.
My strategy? Only focus on the games that pay for my time.
You can do it with AppStation, an Android app that pays you to try out new games.
When you earn coins from trying new games, you can redeem for:
PayPal Cash
Amazon gift card
GameStop gift card
PlayStation Store gift card
Xbox Live gift card
And too much more to list
Nab a 4,444 coin welcome bonus too, which is basically around 50 cents in value. And if you don't like to wait, you can choose to payout as low as $1.
If your friends want to get it on the money action from afar, introduce them to AppStation on Google Play, where you'll get bonus coins and 25% of all their earnings. To make it a supportive group, your friends will also earn 25% of your earnings too!
4. Shaq is Giving Away $50,000 on Steady
free Steady app is giving away $50,000 to celebrate his 50th birthday! Members can enter to win $1,000 daily until May 27th just by completing Income Boosters for entries or sharing with friends for referral entries.
Yes, Shaquille O'Neal, former basketball player and co-founder of the
Steady provides one of the easiest ways to find side gigs and work-from-home opportunities. They already have a community of ~4 million people finding flexible jobs to earn extra money!
It's simple:
Download Steady and create a free account
Securely link your bank account to track your financial progress
Explore money-making opportunities!
On average, Steady Members can lift their income by an extra $5,500/year after joining Steady! It only takes a few minutes to sign up for free. Just answer a few work history questions, and start seeing opportunities immediately!
5. Play Dominoes With Anyone to Win Cash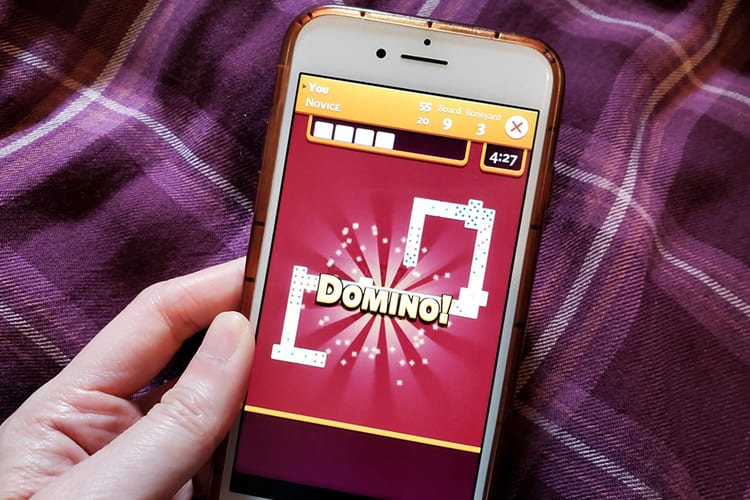 Dominoes Gold, where you can play the classic board game for cash prizes.
Bored of swapping candies or jewels around? Check out
The game follows the popular "Fives" rulebook where you match the ends of the domino tiles and make the ends of the board a multiple of 5. Any leftover tiles after a Domino will be counted as points for the winner of that round.
There are daily domino tournaments up to $6,000! Play for free and when you're ready, switch over to cash tournaments to get serious prizes.
Cash tournaments not available in AL, AR, AK, CT, DE, FL, LA, KY, MA, MT, NJ, NY, OK, PA, SC, SD, or TN but you can still play for great prizes if you're in these areas.
6. Get $10 to Invest in the Legal Cannabis Industry and Crypto. No Experience Necessary.
6 million customers already use Stash, an investment app, lets you start investing with as little as $1 and you can choose where to put your money, and they'll provide guidance and tools to help. You can invest in some of the major companies that you regularly use to make a custom Personal Portfolio.
You can even invest in the legal cannabis industry which is big business as retail sales are projected to hit $70 BILLION by the end of 2028.* 
Plus, with Stash Growth and Stash+, you can also choose the Smart Portfolio option which offers hands-off stress-free investing based on your risk tolerance. You also get exposure to cryptocurrency through handpicked trusts managed by Grayscale. Stash's customers can invest in the world's largest Bitcoin fund, Grayscale Bitcoin Trust, and Grayscale Ethereum Trust, giving access and exposure to emerging asset classes via trusted investment vehicles. They make it easy to invest in crypto when you don't know where to start!
It takes less than 2 minutes to start and they'll even give you $10 to start investing when you sign up and deposit $5 or more into your Personal Portfolio.
Paid non-client endorsement. See Apple App Store and Google Play reviews. View important disclosures.
7. You're Probably Wasting $720 Without Even Knowing It - Here's How to Check
We know you've had a lot on your mind. Everyone is going through mental Olympics to stay sane during this on-going pandemic.
But if you realized you could be wasting $720 and didn't know, you'd race to figure out how to stop it. And you can do it easily with Truebill, a free money management app that shows you exactly where you're wasting money, all your subscriptions, your bills, and teaches you how to budget even if you've never tried.
Also, the average American thinks they pay about $80/month on various subscriptions but it's actually over $200/month. Let Truebill root out all the subs you forgot about and cancel the ones you don't want anymore. You don't have to make any phone calls since they do the legwork for you. They'll even find opportunities to lower monthly bills. On average, Truebill members save over $720/year!
5-star reviews include "It's like having a personal accountant tracking my money" and "this app is a lifesaver." They've already helped people save over $14M in unwanted subs, lower bills, and refunds on fees and outages so check to see where you can save too!
8. Free Gift Cards Just for Going Shopping? Yes, please.
Go on your normal grocery shopping trips. Scan your receipt after. Get points towards gift cards. No extra fuss. No digital coupons to pre-select or specific stores to go to.
It's perfect for the lazy but smart saver.
And it's called Fetch Rewards an app where you can scan ANY grocery receipt to get rewards, aka cash.
Scan receipts from supermarkets, neighborhood corner shops, wholesale clubs, drugstores, convenience stores, and even liquor stores. Unlike other apps, you're not restricted to specific stores. As long as your receipt has any of the thousands of participating products, you'll earn points to redeem for gift cards.
Be sure to grab 2,000 welcome points on us when you use promo code REWARD before scanning your first receipt!
9. You Gotta Eat - Get Up to $240 Cash Back/Year in Grocery Purchases
Since we're all saving a lot of money by not eating out, you can still save when you're spending on groceries and essentials!
It's simple. All you have to do is take a picture of your grocery receipt and Ibotta will pay you cash.
Here's how it works:
Before you go to the store, search for your shopping list items in the Ibotta app. After your store visit, take a photo of your receipt to get cash back. You can even get cash back with grocery delivery from Walmart if you don't want to leave the house!
Ibotta is free to download and you'll also get up to $20 in Welcome Bonuses when you sign up! They've already given out $186 million dollars cash back to savers in 2019 alone.
Some offers we found:
25 cents back on any item
$3 back on various shaving razors
$2 back on KIND Protein Bars
25 cents – $4 back on ice cream
$2 back on Herbal Essence Haircare
Popular stores are Walmart, Target, Kroger, and Trader Joe's but Ibotta also works at online shopping sites too. On average, active Ibotta users save up to $240 a year or more but the highest saver got $13,000 in cash back this year! What would you do with that extra money?
Welcome Bonus: Up to $20
Average savings a month: $20
What it could add up to in a year: $240
Additional Referral Earnings: $5 per referral
10. Get Free Stock Worth Up to $225
Investing may seem expensive and most people put it off until they have "enough" money for it.
But time is the most important factor and Robinhood lets new investors get started with just $1.
This free trading app lets you trade stocks, ETFs, and options, along with cryptocurrency, commission-free! When your application is approved, they'll give free stock worth $2.50 up to $225 for new members, with chances to get a high-value stock in Facebook, Microsoft, etc.
With a near-perfect 4.8 score from 2.3 million people, it's a popular app that you should check out if you're interested in investing.
11.

Affordable Car Insurance Exists - Save Up To $610
You're probably overpaying on your current auto insurance without even realizing it.
Just check on EverQuote to start comparing
They'll check from plenty of agencies to find you the best deal
Pick your savings!
It literally takes less than 4 minutes to fill out the form to start saving big. EverQuote can save drivers up to $610 a year on average* compared to their current insurance premiums.
It's super simple so try it out to see how much you could be saving on the road!
12. Get Paid to Improve Your Credit (Up to $100 in First 30 Days!)1
Good (or bad) credit can affect the rest of your life.
Keep on track with Credit Sesame, which provides free credit scoring, free credit reporting, and free credit-building1 through Sesame Cash, the first digital all-in-one account that actually rewards you for improving your credit score.2
You'll build credit with everyday purchases, have access to your credit score daily3, get up to 15% cash back at select retailers4, and more. Earn up to $100 in the first 30 days!2
Your Sesame Cash debit card simply gives the credit-building benefits of a credit card but with debit. Just choose how much to set aside. There's no credit check and zero fees or interest!5
As you use your debit card, Credit Sesame will update the bureaus to build your credit history, and on average Sesame Cash credit builder members improve by 34 points!
13. Embrace Revenge Travel or Life Event (Fast Personal Loans Can Help)
Did COVID step all over your wedding or vacation plans for the past 1.5 years? Well, dust yourself off, get married (if you're so inclined) and turn on vacay mode. You owe it to yourself!
Not sure how you're going to pay for it all? Well, definitely not by maxing out credit cards. You could use your savings, but why? Travel is the second largest use case of personal loans, and it can help you go big while keeping your monthly payments small.
Save time by using AmONE, a loan matching service for those looking to borrow up to $50K. Regardless of your credit status, they'll find loans with APRs from just 2.49%
There's no credit score impact by applying for quotes and the repayment periods are flexible. They've helped over 13 million people and their loan consultants will help you understand your options! Once approved, you can get the funds as quickly as 1 day.
Some of the sponsored links that appear on this page are from companies that offer investment advisory services. They compensate us; for details on our compensation arrangements, please click here.