3 Ways for Inquisitive Womxn to Start Investing (And Earn Money to Do So)

Disclosure: We're letting you know that this post contains sponsored links which The Smart Wallet receives compensation for, which may impact their order of appearance because talking about money should always be an honest discussion.
You've thought about how to further build your wealth but you're not quite sure where to start. You also know investing is important, but it seems so intimidating.
Kudos to you, because just thinking about it is already a great step in the right direction.
Even though people might think men are better investors, it's actually the opposite. A Fidelity report* states that women outperform men in generating positive returns on their investments due to long-term planning, research, taking on less risk, and patience.
So we've compiled 3 of the most beginner-friendly investing apps that you can start with (you can sign up for all if you'd like as each has its own benefits) as well as some additional ideas to help you earn a little bit of side money to consistently invest with!
1. Get $10 to Invest in the Legal Cannabis Industry and Crypto. No Experience Necessary.
6 million customers already use Stash, an investment app, lets you start investing with as little as $1 and you can choose where to put your money, and they'll provide guidance and tools to help. You can invest in some of the major companies that you regularly use to make a custom Personal Portfolio.
You can even invest in the legal cannabis industry which is big business as retail sales are projected to hit $70 BILLION by the end of 2028.* 
Plus, with Stash Growth and Stash+, you can also choose the Smart Portfolio option which offers hands-off stress-free investing based on your risk tolerance. You also get exposure to cryptocurrency through handpicked trusts managed by Grayscale. Stash's customers can invest in the world's largest Bitcoin fund, Grayscale Bitcoin Trust, and Grayscale Ethereum Trust, giving access and exposure to emerging asset classes via trusted investment vehicles. They make it easy to invest in crypto when you don't know where to start!
It takes less than 2 minutes to start and they'll even give you $10 to start investing when you sign up and deposit $5 or more into your Personal Portfolio.
Paid non-client endorsement. See Apple App Store and Google Play reviews. View important disclosures.
2. Get Free Stock Worth Up to $225
Investing may seem expensive and most people put it off until they have "enough" money for it.
But time is the most important factor and Robinhood lets new investors get started with just $1.
This free trading app lets you trade stocks, ETFs and options, along with cryptocurrency, commission-free! When your application is approved, they'll give free stock worth $2.50 up to $225 for new members, with chances to get a high-value stock in Facebook, Microsoft, etc.
With a near-perfect 4.8 score from 2.3 million people, it's a popular app that you should check out if you're interested in investing.
3. New Year, New Crypto You: Invest in Stocks, Funds, and Crypto
thousands of different cryptocurrencies.
We get it, crypto seems daunting. You've probably heard about Ethereum, Bitcoin, Binance Coin, etc. but there are actually
Do you want in on the action too but don't know where to start? With Public.com, a social-investing app makes it dead simple to start where you can buy from thousands of available stocks, funds, and crypto with any amount of money.
It also SHOWS you how other investors are investing in crypto and provides resources such as Public Town Hall and Public Live to learn more about investing and market trends. So forget perusing Reddit and engage with the community of investors on Public to get started on your crypto portfolio.
Plus, get a free slice of stock worth $3 – 300 when you deposit funds!
4. Get a $75 Bonus with an Acorns Checking Account That Invests For You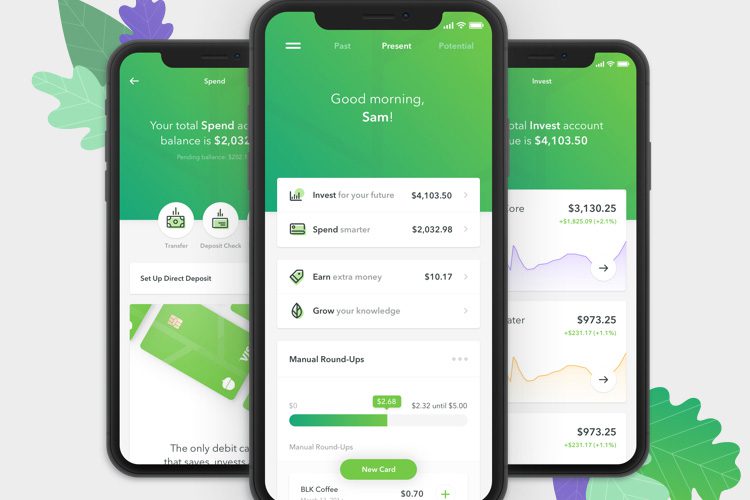 Acorns Checking, you'll get a checking account that automatically saves and invests for you!
Get a checking account that can do more than just house your money. With
Invest spare change into an expert-designed, diversified portfolio of stocks and bonds every time you make a purchase! Choose from traditional or new Sustainable (ESG) Portfolios where you can easily invest in socially responsible companies.
Acorn's new Smart Deposit feature takes a portion of each paycheck and automatically sets it aside into your checking, investing, and retirement accounts.
For a limited time, get a $75 bonus when you set up a direct deposit and receive the first 2 deposits successfully. 9.75 million people already trust Acorns. Try it out and see for yourself!
5. Shaq is Giving Away $50,000 on Steady
free Steady app is giving away $50,000 to celebrate his 50th birthday! Members can enter to win $1,000 daily until May 27th just by completing Income Boosters for entries or sharing with friends for referral entries.
Yes, Shaquille O'Neal, former basketball player and co-founder of the
Steady provides one of the easiest ways to find side gigs and work-from-home opportunities. They already have a community of ~4 million people finding flexible jobs to earn extra money!
It's simple:
Download Steady and create a free account
Securely link your bank account to track your financial progress
Explore money-making opportunities!
On average, Steady Members can lift their income by an extra $5,500/year after joining Steady!
6.

Fetch All Your Receipts (Even Virtual) & Get Free Money Back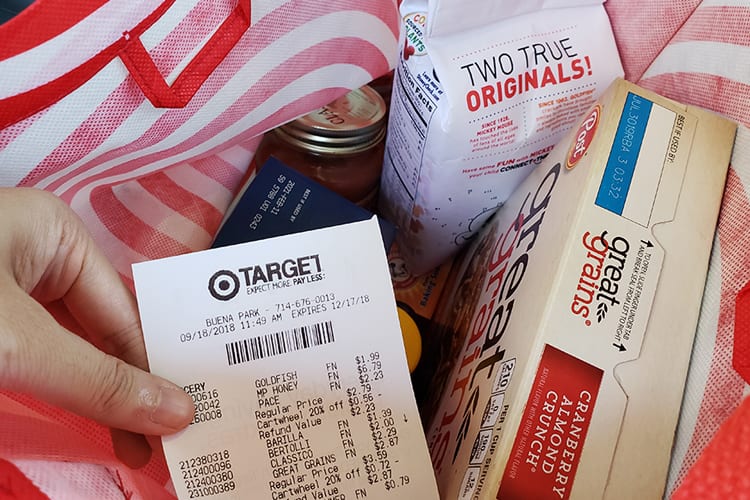 Grab all the recent receipts you have and scan them into Fetch Rewards to earn points towards free money. Even better? Connect your email inbox and it'll count your email receipts too from Amazon, Instacart, Shipt, and more!
Basically, upload any receipt, snap a pic with the app, and boom, you've got points for money.
Be sure to grab 2,000 welcome points on us when you use promo code REWARD before scanning your first receipt!
7.

Scan the Stuff You Buy & Get Free Rewards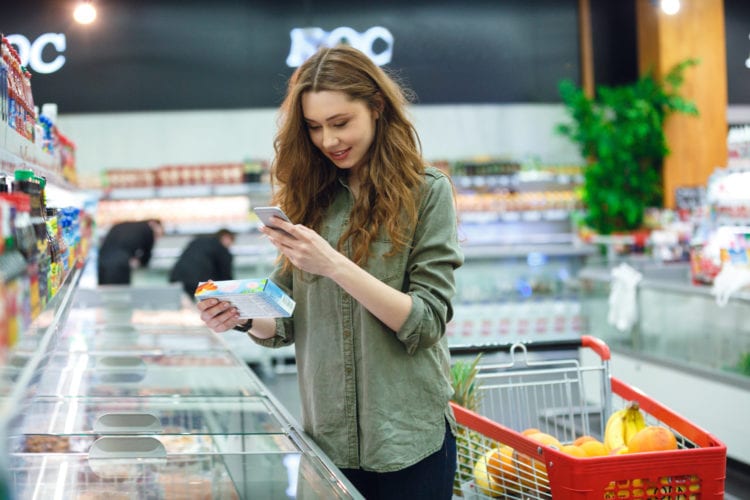 The exclusive National Consumer Panel (NCP) program is opening up again for more participants! Make your voice heard and get paid for it!
Panelists use the app to scan barcodes of items purchased & provide details. You'll then earn points for gift cards, tech like tablets and flat-screen TVs, and much more from their gift catalog!
The more you share your shopping habits (scan barcodes), the more rewards you can get. It's a fun way to earn more rewards on items you've already purchased and at no extra cost to you.
Register now to see if you're eligible to be a National Consumer Panelist. If you don't get accepted based on your location, don't worry!  They're always expanding locations, so check back again.
8. This Paid Survey Panel Gives Out 7,000 Gift Cards Daily
Members can earn an average of $50 a month in popular Swagbucks, a free rewards program where you can earn cash for your time and opinions.
Get rewarded for doing surveys, online shopping, uploading receipts, and playing fun games, but the one activity that earns you the most points is completing surveys. Redeem points for free gift cards, cash, and crypto vouchers. There are hundreds of different offers to explore and complete!
New members can get a free $5 just for signing up, so join the other 10 million members already part of Swagbucks and start earning free rewards!
9. Getting Gas = Free Cash Back
With the high gas prices lately, it's smart to get cash back any chance you can get.
Turn on Upside, a free cash back app that partners with over 20,000 gas stations and local businesses which includes Shell, 76, along with Popeye's, Papa John's, and much more. You can earn an extra $148 a year (on average)!
Wherever you are, just use the app to see where you can get cash back! You can get up to 25¢ per gallon, up to 30% back on groceries, and up to 45% back at restaurants.
Easily cash out via bank transfer, Paypal, or gift card and there's no limit to how much you can earn. Download Upside for free to start earning free cash back and new members can use a welcome code: TSW25 to get an additional 25¢ a gallon on their first gas purchase!
Gas offers are not currently available in NJ, WI, or UT.
Some of the sponsored links that appear on this page are from companies that offer investment advisory services. They compensate us; for details on our compensation arrangements, please click here.