How to Make Extra Money from Home Before You (Hopefully) Go Back to Campus

Disclosure: We're letting you know that this post contains sponsored links which The Smart Wallet receives compensation for, which may impact their order of appearance because talking about money should always be an honest discussion.
As students around the nation start ending their school year from home, it's a bittersweet time to not be able to share the excitement with friends and family. But know that you're part of the unique class to be able to weather this storm and be proud of your accomplishments thus far!
Since there's so much uncertainty in daily life now, one thing is for sure, making extra money however you can, even when you're safer at home can be vital to you and your family.
All you need is reliable internet and a smartphone or laptop. We go over our favorite ways for students to make money, even while at home.
1. Fetch All Your Receipts (Even Virtual) & Get Free Money Back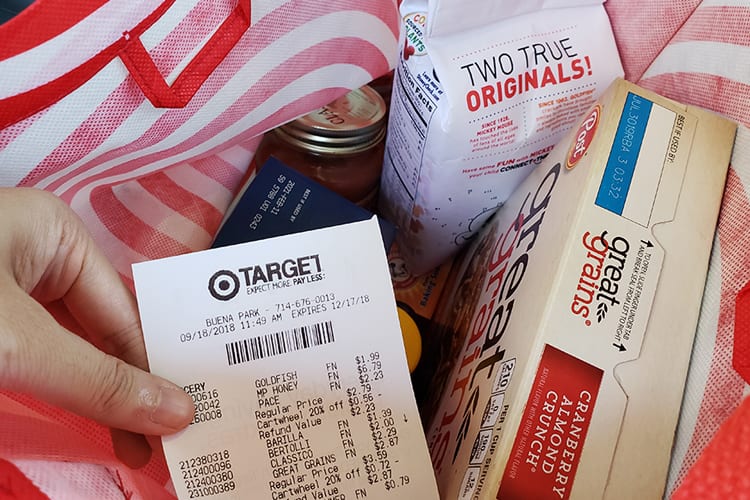 Check your pockets; check your purse. And keep receipts.
Grab all the recent receipts you have, even gas receipts, and scan them into Fetch Rewards to earn points towards free money. Even better? Connect your email inbox, and it'll count your email receipts too from Amazon, Instacart, Shipt, and more!
Basically, shop at any store (grocery, drugstore, warehouse, everywhere, and online), snap a pic with the app, and boom, you've got points for money. Upload your gas station, restaurants, and drive-thru receipts too.
There's no minimum spend, no need to select items manually, scan in any receipt from any store or gas station, and it'll automatically reward you.
2. Get Paid to Play New Games. Regularly Cash Out Up to $25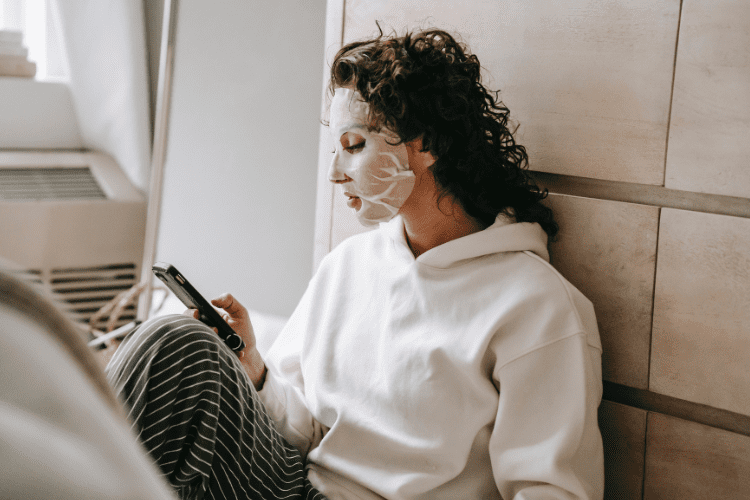 Mistplay, an Android game platform where you try free games, earn points and redeem them for Amazon, PSN, XBOX Live, and more. On average, players are cashing out between $10 – $25 regularly!
Download
Discover new mobile games curated just for you on Mistplay
As you play, you'll earn units
Redeem your units for gift cards to Amazon, Google Play Store, and more!
"This app is the real deal. There's a good selection of games, and new ones are being added all the time. More importantly, when you reach the target amount of points, you do get paid. Great job, Mistplay people." – Geoffrey Daley, ⭐⭐⭐⭐⭐
Just be sure to start your games from Mistplay so it can keep track of your game time to credit you properly. New members get a BONUS of 200 units just for signing up!
3.

Scan the Stuff You Buy & Get Free Rewards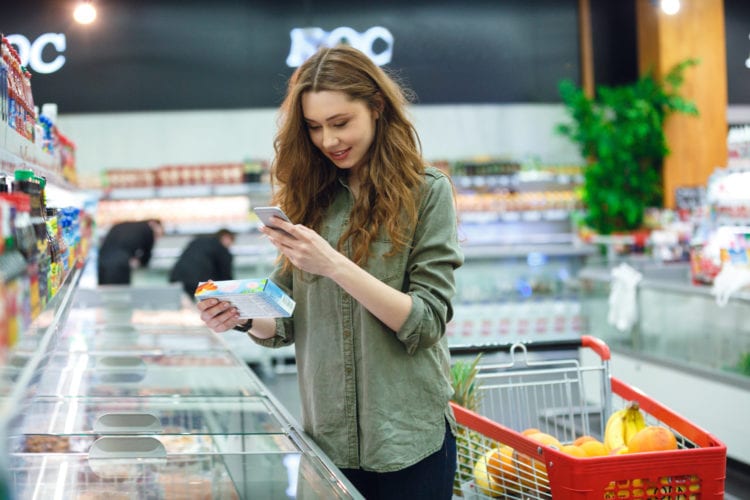 The exclusive National Consumer Panel (NCP) program is opening up again for more participants! This is your opportunity to make your consumer voice heard! (And get paid for it)
When you become a panelist, just use the app to scan the barcodes of items you purchase, provide a few additional transaction details, and you'll earn points for:
Gift Cards
Tablets
Electronic Equipment
Flat Screen TVs
and much more from their gift catalog!
Plus, all panelists are automatically entered into weekly, monthly, quarterly, and annual drawings to win extra points and gift cards – even a quarterly sweepstakes to win $5,000!
The more you share your shopping habits (scan barcodes), the more rewards you can get. You can also answer surveys and share information about your overall shopping trip.
"Scanning my purchases is fun! I also enjoy taking the surveys. Earning points is fast and easy and they have a great selection of rewards." – Jennifer B.
It's a fun way to earn more rewards on items you've already purchased and at no extra cost to you.
Register now to see if you're eligible to be a National Consumer Panelist. Eligibility will be based on your location. If you don't get accepted this time, don't worry! They're always expanding locations, so check back again.
4.
5. Free Rewards Program Gives Out 7,000 Gift Cards Daily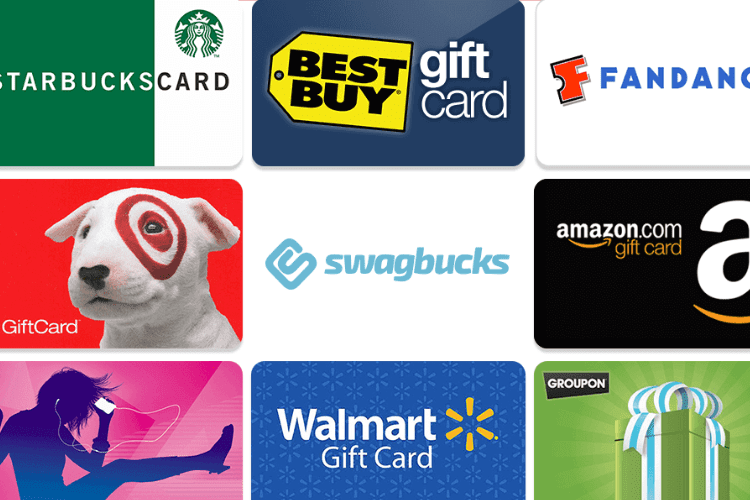 Swagbucks, a free rewards program where you can earn free cash for your time and opinion. They've paid out over $885 million to their members already and they've been in business for 15 years.
There are a lot of survey programs out there, but none are as popular as
Earn points for doing surveys, online shopping, uploading receipts, and playing fun games then redeem the points for free gift cards to Amazon and Walmart or choose PayPal cash. 
New members can get a free $10 just for signing up, so join the other 10 million members already part of Swagbucks and start earning free rewards!
6. The Best Financial App That'll Save You $720/Year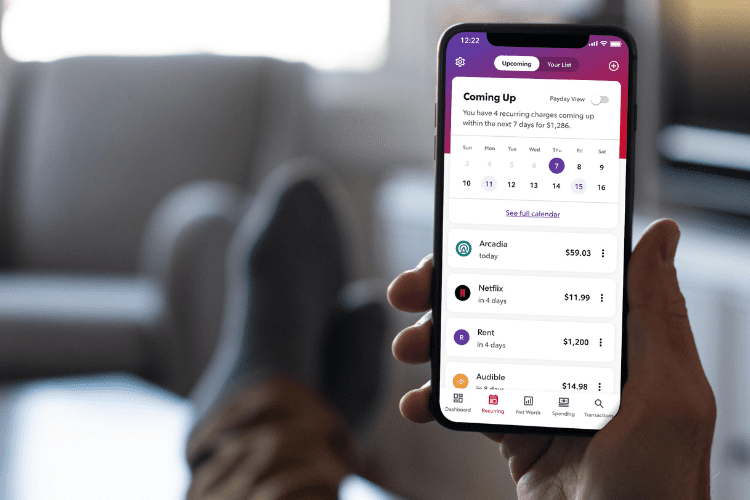 Knowing your net worth isn't just for rich people. It's a financial report card that can tell you if you're on the right track or if you need a wake-up call. To calculate it, you need the value of all your assets (things you own) minus your liabilities (things you owe). But wouldn't it be nice if there were a tool that tracked your net worth over time for you?
Enter Rocket Money, the free money management app that's like your personal finance assistant. It groups all your banking accounts together so you can see your earnings and spending in one spot. Plus, it helps you budget even if you don't know how to.
The app will find all your recurring bills and subscriptions (even those you forgot about)
Rocket Money can help lower your bills by 20% (they negotiate for you)
The app also helps you start budgeting and set up auto-savings too
Their newest feature easily tracks your net worth
See what your savings could be with Rocket Money and start tracking your net worth too!
7. Get Paid Up to $225/Month While Watching Viral Videos and Taking Fun Surveys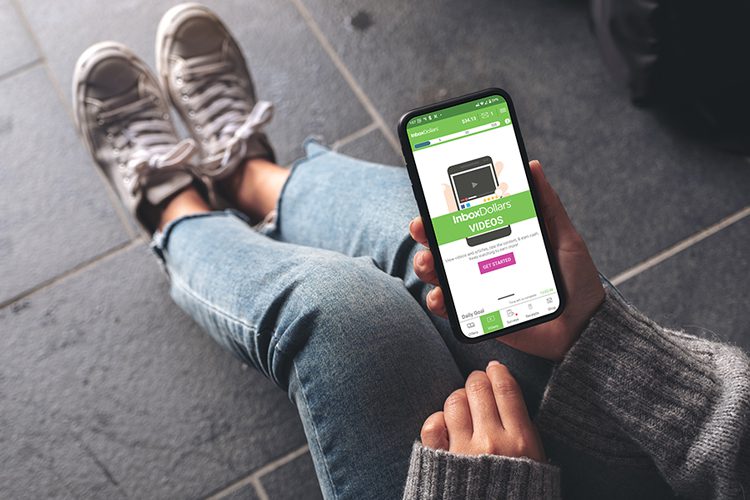 Inbox Dollars has been paying customers for their opinions for over 22 years and counting! They are one of the most trusted survey sites with fun, multiple ways to earn extra cash that set them apart.
Founded in 2000,
"Fast and easy. Love that I can cash out to my PayPal and easily transfer money to my bank account." – Tefanie P
Take surveys, watch videos, play games, and even read emails for extra cash. Who wouldn't want to watch viral videos for money and get paid up to $225/month?
Inbox Dollars is a great platform to make a little side money. It's free to sign up, so give it a try today!
8. Work From Home: Earn $20 Per Hour to Start Teaching English To Kids Online
The past few months have been rough on Americans and their livelihoods. If you've been considering a side gig to supplement your primary income or need a job working from home, teach English online to kids ages 5-13!
EF Online (Education First) is a teaching platform helping to connect students in China and native English speakers for 20+ years with their global network of 600+ schools. You'll experience a flexible schedule where you can work from home, earn up to $20/hr to start, with all lesson materials are provided. While teaching experience is preferred, it's not required. Earn extra rewards the more you teach!
Here are the requirements:
Must be a native English speaker living in the U.S.A with a Bachelor's degree in any field
By the start of your teacher's contract term, you must earn and submit documentation of a 40 Hour TEFL (Teaching English as a Foreign Language) certification (or higher)
Agree to an online background check (no cost to you)
Be available to work during a set range of hours
Have a solid wifi connection and headset
And lastly, be passionate!
Classes are 25 minutes each and since EF Online encourages repeat classes, you might be teaching the same students regularly. In addition, parents can book you up to 6 months in advance leading to a more stable income.
If you enjoy interacting with kids, this is definitely a rewarding and flexible gig from home!
Note: The following U.S. states are excluded from this gig – CA, IN, MA, NH, NJ, NY, and IL.
9. How to Get Paid In the Next 48 Hours Playing Games
earn your first $5 gift card within 48 hours just by playing some Android games.
You'll get paid in gift cards, but it's still money. Choose from favorites like Amazon, Kohl's, Chipotle, CVS, etc., and you can
Just download Rewarded Play, the free app that lets you play games and earn hundreds of dollars from having fun. The more games you play, the more you can earn with no limit!
Of course, you won't get rich from it, but earning money from playing these games is better than nothing at all.
Some of the sponsored links that appear on this page are from companies that offer investment advisory services. They compensate us; for details on our compensation arrangements, please click here.