10 Money Apps Every Millennial Should Have for 2020

Disclosure: We're letting you know that this post contains sponsored links which The Smart Wallet receives compensation for, which may impact their order of appearance because talking about money should always be an honest discussion.
So you recently got the latest iPhone and you're totally ready to capture 2020.
Whatever you're carrying, we know that smartphones aren't cheap. So let's make it easier by helping you pay it off and make sure it's earning its place as your must-have device.
Since it's become second-nature for us to browse mindlessly on our phones, let's pause and realize we're taking the internet for granted. Because once you do, you'll see that there are amazing apps being developed every day that'll help you save and make money.
And don't you want that for yourself this year? Make 2020 the year you're really cracking down on your finances, beef up that emergency fund (at least 3-6 months worth!), and save for something really worth it. These money apps will help you do all that so start downloading them to get started!
1.

Fetch All Your Receipts (Even Virtual) & Get Free Money Back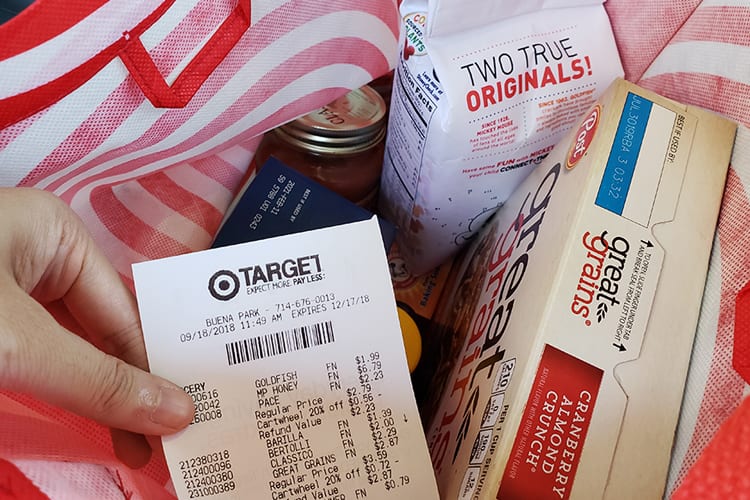 Check your pockets; check your purse. And keep email receipts.
Grab all the recent receipts you have and scan them into Fetch Rewards to earn points towards free money. Even better? Connect your email inbox and it'll count your email receipts too from Amazon, Instacart, Shipt, and more!
Basically, shop at any store (grocery, drugstore, warehouse, everywhere and online), snap a pic with the app, and boom, you've got points for money. Upload your restaurant and drive-thru receipts too.
There's no minimum spend, no need to manually select items, just scan in any receipt from any store and it'll automatically reward you.
Be sure to grab 2,000 welcome points on us when you use promo code REWARD before scanning your first receipt!
2.

Invest with as Little as $1 From Your Phone
If you feel a little clueless whenever there's talk about investment portfolios, you're not alone. It can sound overly complicated.
However, there's an app that's like an easy gateway to investing.
It's called Stash, an investment app that only takes $1 to start and you'll also get a $5 bonus after funding your first investment!
They offer thousands of investments which include stocks and Exchange Traded Funds. You'll get to choose where to put your money based on things like your personal beliefs, interests, and goals. Their newest feature, Stock-Back™ rewards* lets you invest in brands you spend on with the Stash debit card.* Purchased something at Amazon? Earn Amazon stock rewards. It's like cash back but with stock!
Finally, investing is no longer for the elite 1% with Stash helping to make it so easy for the rest of us.
3.

New Year, New Financially Responsible You Can Save Up to $720
How much did you spend over the holidays? On average, Americans spend about $1,000!
You can get up to 70% of that back in the new year by using Truebill, a free money management app that's like your own financial control center and personal finance assistant in one. The app groups all your banking accounts together so you can see your earnings and spending in one spot. Plus, it helps you budget even if you don't know how to.
Truebill will also alert you when services quietly raise fees, and will even cancel your hidden and unwanted subscriptions for you. Most importantly, Truebill can help lower your monthly bills by 20%! Yup, they negotiate for you so you don't have to deal with talking to reps.
It's also time to look forward to new life events since 2020 ruined most of our plans. But that usually comes with a cost. So prepare ahead of time by using Truebill which can save you over $720/year!
4. You Gotta Eat! Get Up to $240 Cash Back in Grocery Savings
Since we're all saving a lot of money by not eating out, you can still save when you're spending on groceries and essentials!
It's simple. All you have to do is take a picture of your grocery receipt and Ibotta will pay you cash.
Here's how it works:
Before you go to the store, search for your shopping list items in the Ibotta app. After your store visit, take a photo of your receipt to get cash back. You can even get cash back with grocery delivery from Walmart if you don't want to leave the house!
Ibotta is free to download and you'll also get up to $20 in Welcome Bonuses when you sign up! They've already given out $186 million dollars cash back to savers in 2019 alone.
Some offers we found:
25 cents back on any item
$3 back on various shaving razors
$2 back on KIND Protein Bars
25 cents – $4 back on ice cream
$2 back on Herbal Essence Haircare
Popular stores are Walmart, Target, Kroger, and Trader Joe's but Ibotta also works at online shopping sites too. On average, active Ibotta users save up to $240 a year or more but the highest saver got $13,000 in cash back this year! What would you do with that extra money?
Welcome Bonus: Up to $20
Average savings a month: $20
What it could add up to in a year: $240
Additional Referral Earnings: $5 per referral
5.

Fun Times in 3 Minute Increments – A Classic Game for $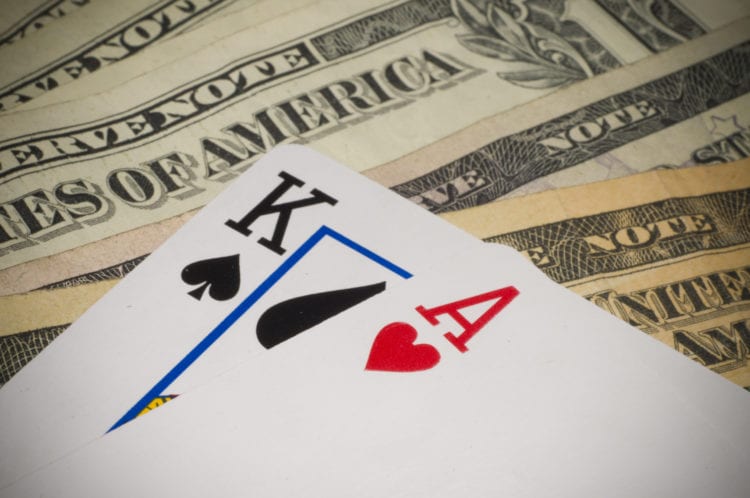 3 minutes.
Make as many 21s as you can within that time or until you run out of moves.
That's the basic gist of 21 Blitz for iOS, a modern take on a classic game where you're no longer just playing against the dealer but with actual people around the world.
It's fast-paced and it basically does all of the math for you. This game is great for killing time and earning cash all at once which is perfect for home!
You can play for free on iPhone against real people for prizes or switch over to cash games to win…well, cash! Cash game winners can win up to $7,000 or more in the mini-tournament.
Cash tournaments not available in AZ, AR, CT, DE, LA, ME, MT, SC, SD, TN, IN.
6.

School Competitors in Solitaire and Ca$h In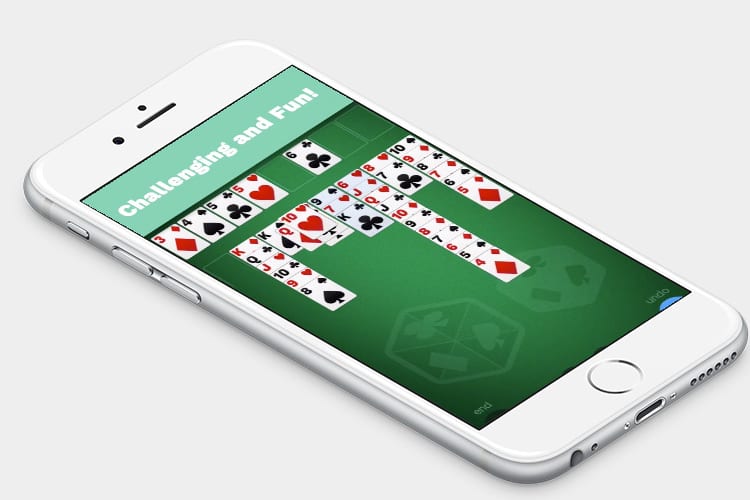 When you're looking for something to do at home, check out Solitaire Cube, which is like regular Solitaire, except you get to play for real cash.
The game matches you with players of the same skill level, so all is fair. You could win some serious cash, like Katie N. who took home $380,984 as one of the Top 10 Solitaire Cube players! Even casual players like Amanda, a stay-at-home mom from IL, won a 55″ TV, $6,000, and more prizes.
You can deposit as little as $2 to start playing for real money, and there are always bonus cash opportunities to get even more value. Currently, there is a $350,000 prize pool tournament you can get in on!
So if you think you can handle playing some Solitaire Cube to win legit cash, definitely download this game for free. 
Cash tournaments aren't available in AZ, AR, CT, DE, LA, ME, MT, SC, SD, TN, IN.
7. Get Paid for Playing Free Digital Scratch-Offs
Don't bother going to the store to buy physical scratchers (they get expensive too).
Instead, play digital scratchers for free on Lucktastic to win money from the comfort of your home.
There are a ton of different scratchers to play where you can earn both cash prizes and tokens. Tokens turn into gift cards or contest entries so collect as much as you can!
PRO-TIP to get the most gift cards for free: The more you play, the more big bonuses you can unlock! Play all your scratch cards, look out for Today's Bonus, and head to the Reward Wall to discover more fun games and cool products. That'll build up your tokens much faster to redeem for more rewards!
Redeem tokens for:
Amazon gift cards
Walmart gift cards
Dunkin' Donuts gift cards
Check mailed to you
Payouts start at just $5!
Contest entries into big cash winnings
Lucktastic keeps things free by showing a few ads here and there plus it's easy to play and multi-task at the same time.
Also until April 2021, their Crack the $1 Million Safe event will reward a lucky winner with up to $1 million dollars! Not bad for playing free scratchers, right? So download now to start earning free gift cards!
8.

Get the Big Picture – Then Work on Fixing Your Score
It's smart to keep an eye on your credit score to make sure it doesn't fall too much due to unpaid bills. Did you know that a low credit score could affect your ability to actually rent an apartment or even get a car? Yea, let's try to prevent that from happening.
Credit Sesame is a free credit monitoring service that helps you improve and maintain your score.
You'll get an easy-to-read view of your total debt plus everything that is contributing to your current score like credit usage, credit age, inquiries, and payment history. It also comes with personal recommendations to help increase your score.
Credit Sesame alerted me immediately when my score decreased because of a credit card and I was able to fix it right away. It's free to use so this is definitely a must-have in everyone's life.
Bonus: Affordable Car Insurance Exists – Here's How You Could Save $610 This Year 
You're sharing the same roads with a lot of different people. Distracted people, oblivious people, road-rage people, etc. It's best to cover yourself with insurance when everyone is operating a giant motor vehicle.
That's why car insurance exists and is mandatory. You might be overpaying on your current insurance premium since it can be a hassle finding another provider.
However, you can search for quotes easily on EverQuote. They help match you among dozens of regional agencies and insurance carriers to filter the best matches to save on your car insurance.
It takes about 4 minutes to fill out the form and you'll see a list of matches that show potential online quotes, email, and potential phone quotes.
EverQuote can save drivers $610 a year on average* compared to their current insurance premiums. Once you see your list of potential matches, choose the online ones you want or wait for more information via email or phone.
It's a pretty simple process, so try it out to see how much you could be saving on the road!
Some of the sponsored links that appear on this page are from companies that offer investment advisory services. They compensate us; for details on our compensation arrangements, please click here.