15 Painless Ways to Start Saving Money Today

Disclosure: We're letting you know that this post contains sponsored links which The Smart Wallet receives compensation for, which may impact their order of appearance because talking about money should always be an honest discussion.
Does the idea of saving money sound more like a punishment than a reasonable financial decision? If so, you're really not alone.
A recent survey from GOBankingRates revealed that 58% of all U.S adults have less than $1,000 in savings, while only 10% have more than $50,000 stashed away. Oof.
You already know the importance of building a savings account, like having the ability to react to emergencies and make important investments, but you're not sure how to start saving money while still paying all the bills and maintaining that lifestyle.
So use these painless tips to start saving money today, right now. "Now" is always a good time to improve your finances and make the right choices for your future! Some tips are as easy as making sure you're not overpaying on common life essentials.
1.

Get a 100% Free Thanksgiving Meal Thanks to This App
If you've been wondering what to do about Thanksgiving, worry no more. Thanks to Ibotta, a free app that pays you for everyday purchases just by scanning receipts, is teaming up with Walmart to give you a 100% free Thanksgiving meal.
Seriously. We're talking turkey (prep your oven!), stuffing, mashed potatoes, cranberry sauce, green bean casserole…are you hungry yet?
Here's all you need to do:
Download Ibotta if you haven't already
Add all 9 free Thanksgiving offers to your Walmart list
Shop in-store or link your Walmart Pickup & Delivery account to shop online and get 100% cash back for those items!
Then happily cook your meal as you pat yourself on the back for saving money and continue using Ibotta for more cash back. Offers limited while supplies last so snag them sooner than later!
You'll also get up to $20 in Welcome Bonuses when you sign up as a new member!
2. Get $10 to Invest in the Legal Cannabis Industry and Crypto. No Experience Necessary.
6 million customers already use Stash, an investment app, lets you start investing with as little as $5 and you can choose where to put your money, and they'll provide guidance and tools to help. You can invest in some of the major companies that you regularly use to make a custom Personal Portfolio.
You can even invest in the legal cannabis industry which is big business as retail sales are projected to hit $70 BILLION by the end of 2028.* 
Plus, with Stash Growth and Stash+, you can also choose the Smart Portfolio option which offers hands-off stress-free investing based on your risk tolerance. You also get exposure to cryptocurrency through handpicked trusts managed by Grayscale. Stash's customers can invest in the world's largest Bitcoin fund, Grayscale Bitcoin Trust, and Grayscale Ethereum Trust, giving access and exposure to emerging asset classes via trusted investment vehicles. They make it easy to invest in crypto when you don't know where to start!
It takes less than 2 minutes to start and they'll even give you $10 to start investing when you sign up and deposit $5 or more into your Personal Portfolio.
Paid non-client endorsement. See Apple App Store and Google Play reviews. View important disclosures.
3. Fetch All Your Receipts (Even Virtual) & Get Free Money Back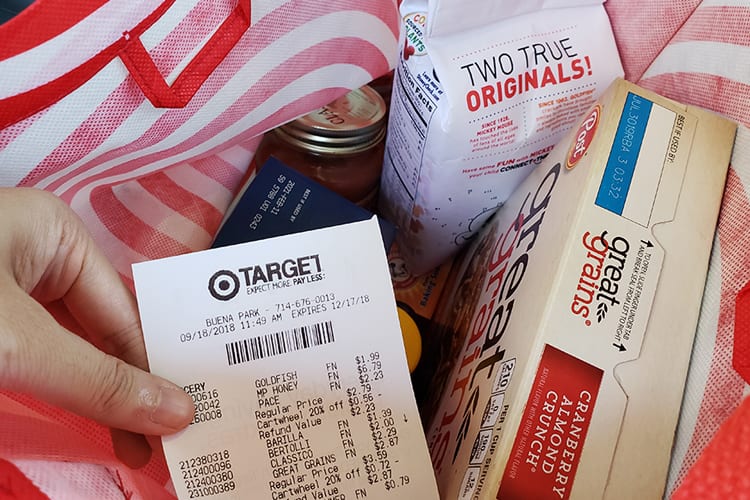 Check your pockets; check your purse. And keep receipts.
Grab all the recent receipts you have, even gas receipts, and scan them into Fetch Rewards to earn points towards free money. Even better? Connect your email inbox and it'll count your email receipts too from Amazon, Instacart, Shipt, and more!
Basically, shop at any store (grocery, drugstore, warehouse, everywhere and online), snap a pic with the app, and boom, you've got points for money. Upload your gas station, restaurants, and drive-thru receipts too.
There's no minimum spend, no need to manually select items, just scan in any receipt from any store or gas station, and it'll automatically reward you. Use the free money to pay for your next tank of gas!
Be sure to grab 2,000 welcome points on us when you use promo code REWARD before scanning your first receipt!
4.

Affordable Car Insurance Exists - Here's How You Could Save Up To $610
You're sharing the same roads with a lot of different people. Distracted people, oblivious people, road-rage people, etc. It's best to cover yourself with insurance when everyone is operating a giant motor vehicle.
That's why car insurance exists and is mandatory. You might be overpaying on your current insurance premium since it can be a hassle finding another provider.
However, you can search for quotes easily on EverQuote. They help match you among dozens of regional agencies and insurance carriers to filter the best matches to save on your car insurance.
It takes less than 4 minutes to fill out the form and you'll see a list of matches that show online quotes, email, and potential phone quotes.
EverQuote can save drivers $610 a year on average* compared to their current insurance premiums. Once you see your list of potential matches, choose the online ones you want or wait for more information via email or phone.
It's a pretty simple process, so try it out to see how much you could be saving on the road!
5. The Streaming Service That'll Actually Save You Money Over Time
Cable tv costs an average $60 a month which resulted in 40 million Americans* cutting the cord last year to save that chunk of money. No wonder streaming services that cost as low as $6.99 a month are so popular!
And for those that have kids or are just kids at heart (like me), renting/buying Disney property movies can add up too. Renting movies can cost up to $5 and buying can cost up to $20 each.
That's why Disney+, the new streaming platform makes complete sense for Disney, Marvel, National Geographic, Star Wars, The Simpsons, and Disney Channel watchers.
Get access to new original shows, TV series (7,500+ episodes!), and movies (100 freshly released from the theaters and 400+ from the library).
And you can stream on up to 4 screens/devices simultaneously. No need to wrestle for the "remote." Plus you can download shows to watch offline as much as you want. Check out Disney+ now for only $6.99/month and pull the plug on cable.
6. This Paid Survey Panel Gives Out 7,000 Gift Cards Daily
Swagbucks, a free rewards program where you can earn cash for your time and opinion. Members can earn an average of $50 a month!
There are a lot of survey programs out there, but none as popular as
You get rewarded for doing surveys, searching the web, reading articles, watching videos, and playing fun games but the one activity that earns you the most points is completing surveys. (Don't skip out on those!)
Points can then be redeemed for free gift cards, cash, and sweepstakes entries. All just by completing fun activities and giving your opinions.
New members can get a free $5 just for signing up, so join the other 10 million members already part of Swagbucks and start earning free rewards!
7. Stream Award-Winning Entertainment with Major Stars for the Price of a Coffee
Another streaming service may not be on your immediate radar, but you'd be missing out on a not-so-hidden gem.
Apple TV+ is Apple's foray into the streaming business and they're well-equipped with heavy hitter stars and directors like Steven Spielberg, Ron Howard, Chris Evans, Samuel L. Jackson, Oprah, Reese Witherspoon, Ewan McGregor, and more. Fans of It's Always Sunny in Philadelphia would get a kick out of Rob McElhenney and Charlie Day's new comedy series Mythic Quest airing exclusively on Apple TV+ too.
All current shows on the platform are Apple Originals and spans from award-winning series, dramas, groundbreaking documentaries, comedies, kids' entertainment, the list goes on. As you can expect from Apple, quality is everything. Even their children's programming got nominated for 17 Daytime Emmy Awards!
Watch anywhere online or on your favorite Apple device. Try their free 7-day trial, and when you continue, it's just $4.99 a month shared with up to 5 family members.
Even more content is coming on the horizon too, including older shows, and new Apple Originals every month!
8.

Scan the Stuff You Buy & Get Free Rewards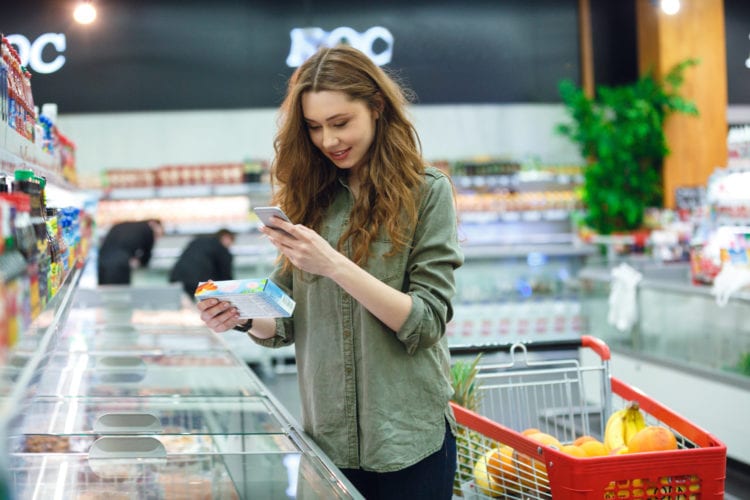 The exclusive National Consumer Panel (NCP) program is opening up again for more participants! This is your opportunity to make your consumer voice heard! (And get paid for it)
When you become a panelist, just use the app to scan the barcodes of items you purchase, provide a few additional transaction details, and you'll earn points for:
Gift Cards
Tablets
Electronic Equipment
Flat Screen TVs
and much more from their gift catalog!
Plus, all panelists are automatically entered into weekly, monthly, quarterly, and annual drawings to win extra points and gift cards – even a quarterly sweepstakes to win $5,000!
The more you share your shopping habits (scan barcodes), the more rewards you can get. You can also answer surveys and share information about your overall shopping trip.
"Scanning my purchases is fun! I also enjoy taking the surveys. Earning points is fast and easy and they have a great selection of rewards." – Jennifer B.
It's a fun way to earn more rewards on items you've already purchased and at no extra cost to you.
Register now to see if you're eligible to be a National Consumer Panelist. Eligibility will be based on your location. If you don't get accepted this time, don't worry! They're always expanding locations, so check back again.
9.

Never Pay Overdraft Fees Again - Banking That Has Your Back
On average, people pay $250/year just on overdraft fees!
Instead of charging you for silly fees, Chime, has your back. It's an award-winning mobile financial app and debit card that lets you overdraft up to $200 with no fees1 via their SpotMe benefit. This means that $8 you were short on at the grocery store gets spotted and your account won't overdraft, saving you money. Plus, you get a sleek-looking debit card!
Combined with no monthly fees, the ability to get paid up to 2 days earlier,2 and auto-savings starting at 1.00% APY3 (which is 12x4 the national average!) makes Chime a stellar online financial option that doesn't focus on profiting off of you like traditional banks.
Since Chime is free to use, give it a shot and see how you like it.
10. Don't Go Shopping Without This Free Money-Making App
Do you shop at brands like UberEats, Walmart Grocery, Old Navy, Groupon, Sephora, Lululemon, and Sam's Club? You're missing out on free gift cards for those purchases if you're not using Drop as you shop online and in-stores at brands like these.
Drop, is a 100% free app that lets you earn reward points back on your normal shopping! All you have to remember is: Start with Drop before you shop. From there, it's as simple as "Tap, Shop, Earn, Redeem."
Tap on the brand's offer on Drop
Shop through the brand's app/website as you normally would. Drop will direct you there!
Earn points back on your purchase.
Redeem your points for a gift card of your choice – whenever and wherever you want!
Plus, when you link the debit/credit cards that you use most, you'll get access to exclusive deals (like earning points back on every Postmates order) where purchases will automatically get tracked. You'll even get personalized recommendations based on your shopping preferences.
And use Drop on top of your loyalty and credit card points to stack rewards!
The bottom line is: Not using this app would be like going to an all-inclusive resort, not knowing about all the free food/drinks/activities, and just staying in your room and eating crackers the whole time. No one wants that!
BONUS OFFER: Use promo code SMARTWALLET to unlock 10,000 points ($10!!) automatically when you earn your first 1,000 points.
11. You Can't Control Gas Prices so Save $720/Year on Car Insurance Instead
at the moment.
Gas prices are continuously hitting record highs but there's little you could do besides checking which station has the lowest price
But with car insurance, you can check in 30 seconds if you're overpaying since on average, people spend $720/year more than they should. It's easy:
Head over to The Smart Wallet's auto insurance portal and connect your current insurance (no long form to fill out!)
We'll instantly check for a better deal
See your savings!
A satisfied customer had said "I left Geico. I was paying $150, now thanks to you guys, I'm only paying $50!"
Once we find you a better deal and you choose to switch, we'll help you cancel your old policy, enroll you in the better one, and get a full refund on the unused portion of your prior payments. It's the simplest and easiest way to get a refund on your overpriced car insurance policy.
Some of the sponsored links that appear on this page are from companies that offer investment advisory services. They compensate us; for details on our compensation arrangements, please click here.