10 Ways Parents Can Prep Financially for Back-to-School or Zoom-School Season

Disclosure: We're letting you know that this post contains sponsored links which The Smart Wallet receives compensation for, which may impact their order of appearance because talking about money should always be an honest discussion.
As the nation wrestles with the pandemic, it's also battling the back-and-forth debate of how to handle back-to-school season this fall.
Even if schools do open, 58% of parents don't think their children should go back.*
They're also planning to spend even more money during home school or "Zoom-school" because indoor activities will be needed to keep children learning and entertained at the same time. More "busy work" to keep them occupied as well as more snacks, groceries, water, and sanitizing products too.
Obviously all these costs will add up. And if your financials could use a little boost to help prep for this uncertain school season, here are some useful (and fun!) ways below.
1. Real Cash Back on Groceries & More
Ibotta to earn cash back on their everyday purchases, like groceries, household essentials, food delivery, online shopping, and more.
Use this free app to get cash back on the stuff you already buy! Millions of people use
It's super simple:
Just browse Ibotta first before shopping and add offers from thousands of products from your fav retailers to Your List
Go shopping in-store or online, and submit your receipt (or link grocery accounts) to earn free cash
When you're ready to cash out, withdraw directly to your bank, PayPal, or gift cards!
Ibotta is free to download and you'll also get $10 in Welcome Bonuses when you sign up! It's like you're getting paid to shop. Save big, just in time for summer!
2. The Best Financial App That'll Save You $720/Year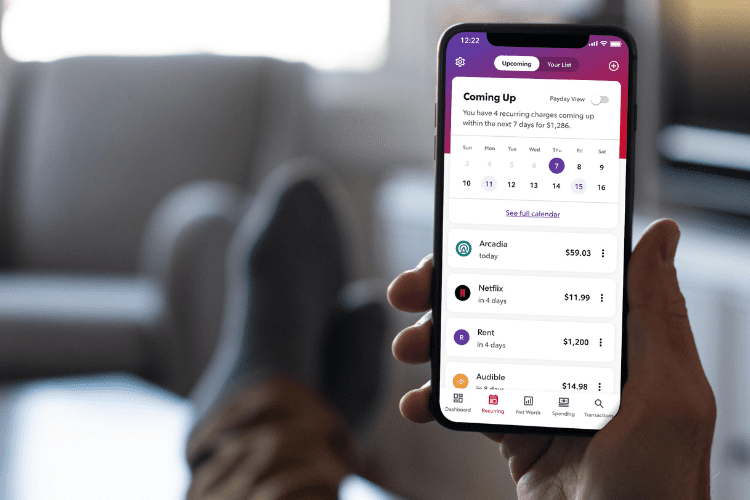 Knowing your net worth isn't just for rich people. It's a financial report card that can tell you if you're on the right track or if you need a wake-up call. To calculate it, you need the value of all your assets (things you own) minus your liabilities (things you owe). But wouldn't it be nice if there were a tool that tracked your net worth over time for you?
Enter Rocket Money, the free money management app that's like your personal finance assistant. It groups all your banking accounts together so you can see your earnings and spending in one spot. Plus, it helps you budget even if you don't know how to.
The app will find all your recurring bills and subscriptions (even those you forgot about)
Rocket Money can help lower your bills by 20% (they negotiate for you)
The app also helps you start budgeting and set up auto-savings too
Their newest feature easily tracks your net worth
See what your savings could be with Rocket Money and start tracking your net worth too!
3. How to Get Paid In the Next 48 Hours Playing Games
earn your first $5 gift card within 48 hours just by playing some games.
You'll get paid in gift cards, but it's still money. Choose from favorites like Target, Amazon, Walmart, Best Buy, etc., and you can
Just download Rewarded Play, the free app that lets you play games and earn hundreds of dollars from having fun. The more games you play, the more you can earn with no limit!
Of course, you won't get rich from it, but earning money from playing these games is better than nothing at all.
4.

Free Money for Your Grocery Receipts Online, Offline, and Friends
If you're already using Fetch Rewards, you're ahead of the game and you know you can scan in any grocery receipt (both online and offline!) to earn points towards free money. Get bonus cash when you refer friends and your friends will get a bonus too! There's no limit to referrals.
Take a picture of your receipt with the app as well as connect your email accounts to automatically earn points from your e-receipts from popular retailers like Instacart, Target, Walmart, Costco, and more. Yes, get points for cash for your grocery deliveries!
There's no minimum spend, no need to manually select items, just scan in any receipt from a store that sells groceries (even if you didn't actually buy any groceries) and boom, points for money.
Grab 2,000 welcome points when you use promo code REWARD before scanning your first receipt.
5. You Can't Control Gas Prices so Save $720/Year on Car Insurance Instead
$720/year more than they should. It's easy:
Have you checked your car insurance rates lately? You can check in 30 seconds if you're overpaying since on average, people spend
Head over to The Smart Wallet's auto insurance portal and connect your current insurance (no long form to fill out!)
We'll instantly check for a better deal
See your savings!
A satisfied customer had said "I left Geico. I was paying $150, now thanks to you guys, I'm only paying $50!"
Once we find you a better deal and you choose to switch, we'll help you cancel your old policy, enroll you in the better one, and get a full refund on the unused portion of your prior payments. It's the simplest and easiest way to get a refund on your overpriced car insurance policy.
6.

Scan the Stuff You Buy & Get Free Rewards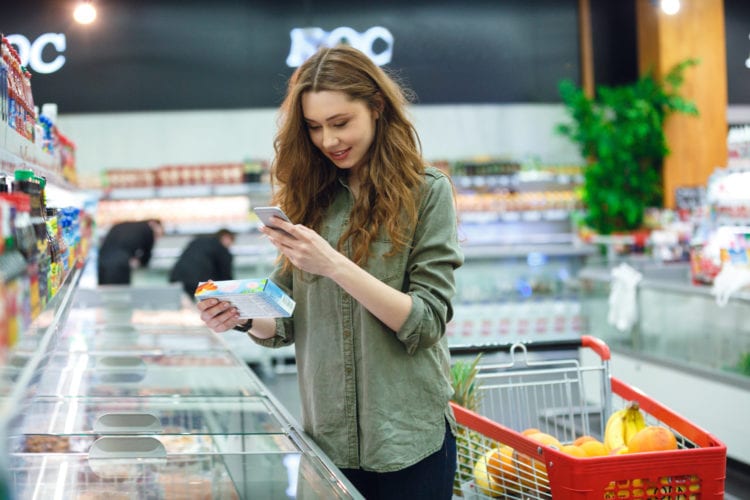 The exclusive National Consumer Panel (NCP) program is opening up again for more participants! This is your opportunity to make your consumer voice heard! (And get paid for it)
When you become a panelist, just use the app to scan the barcodes of items you purchase, provide a few additional transaction details, and you'll earn points for:
Gift Cards
Tablets
Electronic Equipment
Flat Screen TVs
and much more from their gift catalog!
Plus, all panelists are automatically entered into weekly, monthly, quarterly, and annual drawings to win extra points and gift cards – even a quarterly sweepstakes to win $5,000!
The more you share your shopping habits (scan barcodes), the more rewards you can get. You can also answer surveys and share information about your overall shopping trip.
"Scanning my purchases is fun! I also enjoy taking the surveys. Earning points is fast and easy and they have a great selection of rewards." – Jennifer B.
It's a fun way to earn more rewards on items you've already purchased and at no extra cost to you.
Register now to see if you're eligible to be a National Consumer Panelist. Eligibility will be based on your location. If you don't get accepted this time, don't worry! They're always expanding locations, so check back again.
7. This Paid Survey Panel Gives Out 7,000 Gift Cards Daily
Swagbucks, a free rewards program where you can earn cash for your time and opinion. Members can earn an average of $50 a month!
There are a lot of survey programs out there, but none as popular as
Get rewarded for doing surveys, online shopping, uploading receipts, and playing fun games, but the one activity that earns you the most points is completing surveys. Redeem points for free gift cards and cash. There are hundreds of different offers to explore and complete!
New members can get a free $5 just for signing up, so join the other 10 million members already part of Swagbucks and start earning free rewards!
8.

Never Pay Overdraft Fees Again - Banking That Has Your Back
On average, people pay $250/year just on overdraft fees!
Instead of charging you for silly fees, Chime, has your back. It's an award-winning mobile financial app and debit card that lets you overdraft up to $200 with no fees1 via their SpotMe benefit. This means that $8 you were short on at the grocery store gets spotted, and your account won't overdraft, saving you money. Plus, you get a sleek-looking debit card!
Combined with no monthly fees, the ability to get paid up to 2 days earlier,2 and auto-savings starting at 1.50% APY3 (which is 11x4 the national average!) makes Chime a stellar online financial option that doesn't focus on profiting off of you like traditional banks.
Since Chime is free to use, give it a shot and see how you like it.
9. Get Paid to Try New Games. Regularly Cash Out Up to $25
Mistplay, an Android game platform where you try free games, earn points and redeem them for Amazon, PSN, XBOX Live, and more.
If you don't have this app already, you're missing out on making money from games. Download
On average, players are cashing out between $10 – $25 regularly!
"This app is the real deal. There's a good selection of games, and new ones are being added all the time. More importantly, when you reach the target amount of points, you do get paid. Great job, Mistplay people." – Geoffrey Daley, ⭐⭐⭐⭐⭐
Just be sure to start your games from Mistplay so it can keep track of your game time to credit you properly. New members get a BONUS of 250 points just for signing up!
10. Find Curated Remote and Flexible Jobs With This Site
With a record 40 million people that filed for unemployment,* it's crucial to be able to hold a remote or flexible full-time or part-time position in these uncertain times.
Instead of searching through irrelevant job boards, use FlexJobs, a 13+ year old company that specializes in finding only remote and flexible schedule jobs. For a limited time, their membership plans are 30% off (with promo code SAVE30) making them just:
$4.95 /week
$9.95 /month
$23.95 /three months (most popular!)
$44.95 /year (best value)
Memberships include access to jobs as well as resources like Career Coaching, Resume Review, 170 expert skills tests to better assess and promote your skills, and more.
Lori S. from Colorado Springs, CO said, "I would have spent hours trying to find these jobs on my own. I LOVE this website!! These are jobs that are not easy to find—I found the membership fee very reasonable and worth every penny considering I have found two wonderful jobs through FlexJobs."
Non-essential workers are being asked to stay home during these times but making money is essential to everyone so take advantage of the 30% off membership plans to look at what could be your next new job! Remember to use promo code SAVE30.