10 Ways Parents Can Prep Financially for Back-to-School or Zoom-School Season

Disclosure: We're letting you know that this post contains sponsored links which The Smart Wallet receives compensation for, which may impact their order of appearance because talking about money should always be an honest discussion.
As the nation wrestles with the pandemic, it's also battling the back-and-forth debate of how to handle back-to-school season this fall.
Even if schools do open, 58% of parents don't think their children should go back.*
They're also planning to spend even more money during home school or "Zoom-school" because indoor activities will be needed to keep children learning and entertained at the same time. More "busy work" to keep them occupied as well as more snacks, groceries, water, and sanitizing products too.
Obviously all these costs will add up. And if your financials could use a little boost to help prep for this uncertain school season, here are some useful (and fun!) ways below.
1. Get Extra Cash Back on Groceries, Delivery, and More
Getting cash back has always been important but even more so now, where every bit helps.
Use Ibotta, an app that pays you real money on your everyday purchases, from groceries/grocery delivery, essentials, personal care items, to meal delivery to online shopping.
It's simple:
Just check Ibotta first to find offers, and when you purchase your items, scan the receipt to get cash back. Popular stores include Target, Ralph's, Trader Joe's, and more.
Online purchases including groceries? Just open Ibotta, and complete your grocery, Uber Eats, GrubHub, or purchase from 100+ online retailers that include Sephora, Under Armour, Gap, and more to get some money back.
And since these are especially trying times, Ibotta has teamed up with brand partners like Kellogg's, always, Huggies, and Suave to be committed to giving $10 million in extra cash back. This means you get more cash back than normal!
Ibotta is free to download and you'll also get up to $20 in Welcome Bonuses when you sign up so use it before buying anything!
2. Pop Some Colorful Bubbles to Make Some Bank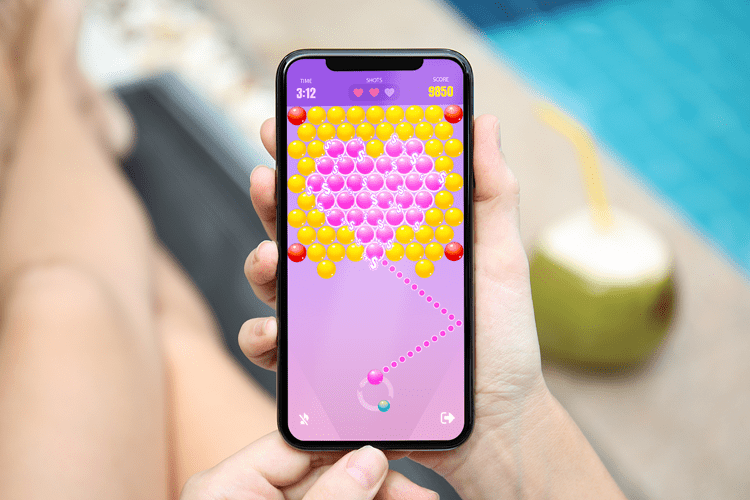 The classic bubble game comes back with a modern twist where you have 3 minutes each game to pop or clear as many bubbles from the board as you can.
It's called Bubble Cash, and no matter your skill level, you can have fun against real players around the world.
Our favorite strategy? Hang multiple bubbles from a "parent" bubble, and then POP the parents so all the bubbles drop at once! It's extremely satisfying to get those combos.
Play for free, and when you're ready, switch over to cash games to earn faster! Cash game winners can win thousands of dollars (no joke).
Cash tournaments not available in AZ, AR, IA, LA, MD & SC.
3. Budgeting Made Easy With This App, Even if You Don't Know How
First things first, if you have trouble budgeting, you're not alone as most people actually don't know how to. When you understand how much money comes in and how much goes out, it'll all start making sense.
Truebill easily helps you budget, even if you're clueless. Their simple to follow budgeting pulls your historical spending, organizes it, and allows you to clearly see your spending so you can set a target budget with context. (Aka you can see where you're wasting money on).
Truebill's five-star reviews come from people formerly bad at budgeting. Nicole M. said Truebill "tracks spending and makes you accountable for every place your dollar is going. Shows you how a 'few bucks' here and there can really add up over time. It also gives you clues on how to save based on your spending. It's like having a personal accountant tracking my money."
Truebill will also alert you if you're getting a little too spend-happy in your budgeted categories so you know when to curb it. Another user, Krystyna D. said, "This app is a lifesaver for budgeting. It lists your transactions in a minimalist and customizable way, has a spending graph that compares your current spending based on last month, and has a really great budgeting feature. I've been using the app for just about 7 months and they've done nothing but make a really great improvement to the service. I've tried some of the other services and they're all cluttered and give you too much info without making what you want to see accessible."
It's simple but actionable budgeting that anyone can follow and it's free to use! Join the many users today and control your spending with Truebill!
4.

Get $5* to Invest in Amazon, Apple, Netflix, and More
You might think that investing is complicated. Or that you'll never get a share of these well-known brands like Apple, Facebook, Spotify, etc., but you can. And you don't have to be rich either.
That's because Stash, an investment app, lets you start investing with just $11. You can choose where to put your money in and they provide guidance and tools to help you along the way. You can invest in major companies that you use or buy from regularly to make the investing process custom to you. Plus, it's affordable.
As a bonus, Stash is giving new members $5 for any first investment so create an account to get started.*
5.

Don't Toss That Receipt! Do This First for Free Money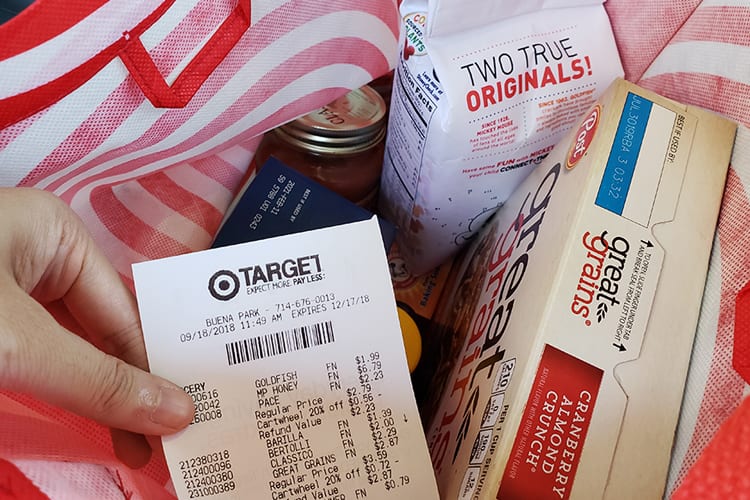 Before you crumple up that receipt in your pocket or forever lose it in the abyss of your purse, scan it into the Fetch Rewards app, and earn points towards free money. I repeat, free money.
It's ridiculously simple and actually fun to use.
Shop at any grocery store, convenience store, club store, neighborhood store, or big box store, take a picture with the app, and that's it. (Favorites include Target, Kroger, and Walmart!)
Unlike other apps, you don't have to go to specific stores, there's nothing to pre-select prior to shopping, and there's no minimum spend. Just scan in any receipt from a store that sells groceries (even when you didn't actually buy any groceries) and boom, points for money.
You can start cashing out as soon as $3 (3,000 points) and you can grab a $2 welcome bonus on us (2,000 points) when you use promo code REWARD before scanning your first receipt!
Welcome bonus: $2
Average savings a month (depends on purchases): $25
What it could add up to in a year: $302
Additional referral earnings: $2 per referral
6.

Never Overpay for Car Insurance - Save $826 a Year
Let's talk about the not-so-sexy topic of car insurance. You need it, you have it, but you're probably overpaying for it. By how much though? It can depend on your car, location, age, and more, but on average you're probably spending $826/year more than you need to.
You'll know how much if you use Savvy to check for fast and easy savings. There are no forms to fill out since it uses your existing insurance info, and the system will instantly check for a better deal. It literally takes 30 seconds and they protect your phone number and email from spam.
Once Savvy finds you a better deal and you choose to switch, they'll help you cancel your old policy, enroll you in the better one, and get a full refund on the unused portion of your prior payments. It's the simplest and easiest way to get a refund on your overpriced car insurance policy.
7. Scan the Stuff You Buy & Get Free Rewards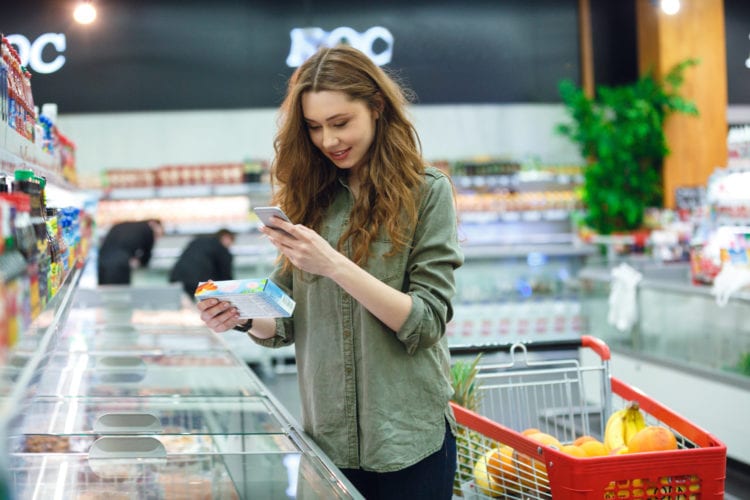 The exclusive National Consumer Panel (NCP) program is opening up again for more participants! This is your opportunity to make your consumer voice heard! (And get paid for it)
When you become a panelist, just use the app to scan the barcodes of items you purchase, provide a few additional transaction details, and you'll earn points for:
Gift Cards
Tablets
Electronic Equipment
Flat Screen TVs
and much more from their gift catalog!
Plus, all panelists are automatically entered into weekly, monthly, quarterly, and annual drawings to win extra points and gift cards – even a quarterly sweepstakes to win $5,000!
The more you share your shopping habits (scan barcodes), the more rewards you can get. You can also answer surveys and share information about your overall shopping trip.
"Scanning my purchases is fun! I also enjoy taking the surveys. Earning points is fast and easy and they have a great selection of rewards." – Jennifer B.
It's a fun way to earn more rewards on items you've already purchased and at no extra cost to you.
Register now to see if you're eligible to be a National Consumer Panelist. Eligibility will be based on your location. If you don't get accepted this time, don't worry! They're always expanding locations, so check back again.
8. This Paid Survey Panel Gives Out 7,000 Gift Cards Daily
There are a lot of survey programs out there, but none as popular as Swagbucks, a free rewards program where you can earn cash for your time and opinion. Members can earn an average of $50 a month!
You get rewarded for doing surveys, searching the web, reading articles, watching videos, and playing fun games but the one activity that earns you the most points is completing surveys. (Don't skip out on those!)
Points can then be redeemed for free gift cards, cash, and sweepstakes entries. All just by completing fun activities and giving your opinions.
New members can get a free $5 just for signing up, so join the other 10 million members already part of Swagbucks and start earning free rewards!
9.

Banking That Has Your Back - Easily Autosave & Never Pay Overdraft Fees Again
The best way to save money, if you didn't know already, is to just automate it. Out of sight, out of mind, but works in your favor when you see your money grow.
Do it easily with Chime, an award-winning mobile app that's got your back when it comes to banking. It helps you save money every time you make a purchase or pay a bill with the Chime Visa® Debit Card by moving your spare change from your transactions into savings. You can also set up automatic transfers from your paycheck too. Save at 1.00% APY!
Combined with no hidden fees, the ability to get paid up to 2 days earlier1, and the fact that you don't need to worry about any overdraft fees because Chime will spot you up to $1002 when you need it, makes this a stellar online banking option.
It's also free to use so give it a shot to see how it can improve your banking life!
10. Get Paid To Share Your Opinion Anytime
Your opinion is valuable. So valuable you deserve to earn extra cash for sharing it.
You can do it with Survey Junkie. They pay cash to members who participate in surveys about their shopping habits, cell phone usage, and more. Basic stuff.
Completing a survey earns you 20 to 100 points. Each point is worth one cent, and when you hit 1,000 points (or $10) you can cash out.
Redeem via:
Online gift cards
Paypal cash
Bank transfer
Signing up for Survey Junkie only takes a few minutes and you'll earn your first 100 ($1 value!) points just by creating an account, filling out an intro questionnaire, and verifying your email address. Easy.
After that, you're free to dive into surveys. They have surveys with various durations (5 to 20 minutes) to complete and new ones pop up constantly so you'll never be bored! Fill one out when you're waiting for someone or have time to kill.
Survey Junkie won't get you rich quick (no survey sites ever do), but it's an easy way to make some extra cash by doing nothing other than giving your opinions.
BONUS: Not Your Grandma's Bingo - Play Anywhere for Cash
Classic bingo is a game based on both luck and skill since it takes strategy to beat the odds of the house and the players around you.
However, you can ditch the paper sheets and giant stamps in favor of Blackout Blitz, a fast-paced and competitive bingo game that you can play anywhere on your phone. And even against your friends virtually.
2 minutes. That's all you need per game where you play against another person around the world. Everyone sees the same card and balls so by daubing (tapping the number) fast and correctly, you'll get bonus boosts for more points! Tap the incorrect number and points will get docked so don't get sloppy!
This easy-to-learn game is awesome for killing time and earning cash all at once, anywhere which is perfect for home.
You can play for free against real people for prizes or switch over to cash games to win…cash! Cash game winners can win up to $1,000 or more in mini-tournaments.
Cash tournaments not available in AZ, AR, CT, DE, LA, MT, SC, SD, and TN.
BONUS 2: Buy Stuff Normally = Get Gift Cards You Actually Want
If you have room for 1 more app on your phone, then it needs to be this. Actually, delete another app to make room for this one. It's that good.
It's called Drop, a free app that's rewarding their 3 million+ members for everyday activities – like shopping at brands such as Uber Eats, Instacart, Uber Eats, Drizly, Old Navy, and tons more.
Download Drop and you'll get points back on all those purchases. Points translate to gift cards so collect points through shopping, answering quick surveys, and playing games in the app to redeem even more! 
There's literally no downside to using this free app to get more gift cards. Use it on top of your loyalty points and credit card points for even more rewards! And double-dip further with their Stacked Deals section.
BONUS OFFER: Use promo code SMARTWALLET to unlock 10,000 points ($10!!) automatically when you earn your first 1,000 points.
*Promotions are subject to Terms and Conditions.
1For Securities priced over $1,000, purchase of fractional shares starts at $0.05. You'll also bear the standard fees and expenses reflected in the pricing of the ETFs in your account, plus fees for various ancillary services charged by Stash and the custodian. For current fee schedule, please see the Stash Wrap Fee Brochure. Other fees apply to the debit account. Please see Deposit Account Agreement for details.
The Smart Wallet is a paid solicitor of Stash. Investment advisory services offered by Stash Investments LLC, an SEC-registered investment adviser. This material has been distributed for informational and educational purposes only and is not intended as investment, legal, accounting, or tax advice. Investing involves risk.
1Early access to direct deposit funds depends on the timing of the payer's submission of deposits. We generally post such deposits on the day they are received which may be up to 2 days earlier than the payer's scheduled payment date.
2SpotMe limits start at $20 and can be increased to $100 or more based on factors like Chime account activity or history