Scratch Cash Review: Win Free Money Scratching Cards & Playing Android Games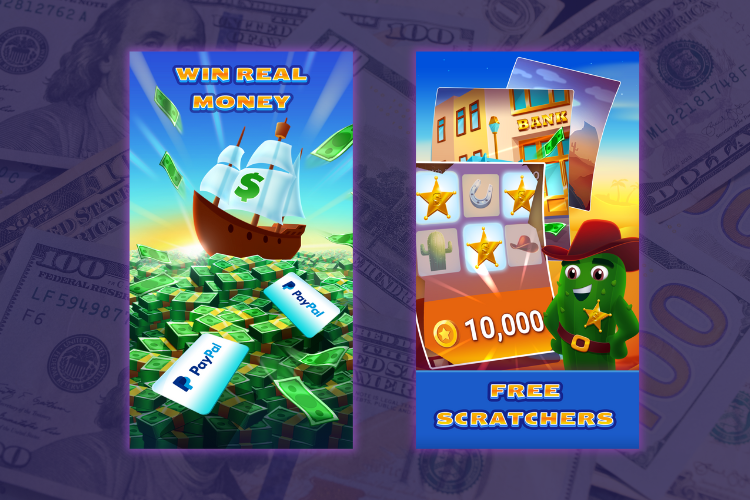 Disclosure: We're letting you know that this post contains sponsored links which The Smart Wallet receives compensation for, which may impact their order of appearance. This site doesn't include all available offers.
is for Androids, so be sure to share this with your favorite Android user if you're not one!
If the title wasn't clear enough already, this app
An average of over 2,000* apps are released on Google Play each day, so we're always on the lookout for ones that pique our interest. Today, we're going to talk about Scratch Cash and how you can scratch cards and play games to earn extra free money for your time.
What is Scratch Cash
Scratch Cash is developed by Mega World Wide and owned by Mega Studio, headquartered in Barcelona, and has been in business since 2021.
Players can download the game for free to scratch digital cards (roughly a 100 limit per day) and earn in-game coins. You literally take your finger to swipe at the screen to reveal the graphics of the scratch card.
The app's second currency type is vouchers, which are important for unlocking real money. You earn vouchers playing games through Scratch Cash, which is separate from scratching cards. The more games you play, the more vouchers you can earn, and you'll see how many you can earn before participating.
With enough vouchers, you can unlock the PayPal prize cards, and you'll get paid immediately when you fill up each progress bar.
How to Get Started on Scratch Cash
It's free and easy to get started on Scratch Cash if you want to start making a little fun money.
Head to Google Play to download the app
Start scratching cards to earn coins and complete missions
Play the app's games to earn vouchers
Collect enough vouchers to redeem different PayPal amounts!
Missions will vary and usually combine scratching cards and earning additional PayPal prize cards to complete them. Since the game is free-to-play, expect some advertisements as that helps them fund the app.
Is Scratch Cash Legit?
Payments are guaranteed once you cash out on Scratch Cash. Since the developer is headquartered in Europe, you'll be sent euros, which PayPal will convert to local currency when you collect it. The PayPal payment email notification will also say, "Payment received from justDice GmbH."
How much money you make will depend on how many games you play, as usual in these "time-rewarded" systems. If you enjoy playing games, then try it out as an option, but don't expect to make a lot of money just by using this app.
Read More about other Android games that pay you for your time