Sponsored Content Disclosure
23 Stupid Simple Ways to Make Extra Cash in 2019

Disclosure: We're letting you know that this post contains sponsored links which The Smart Wallet receives compensation for, which may impact their order of appearance because talking about money should always be an honest discussion.
At the beginning of each year it's New Year, new you, right? But how long does that last? Now that we're halfway through 2019, I'll admit, I'm behind on my goals.
Yea I made my usual lose weight, save more money, and travel more resolutions, but let's face it, these "goals" aren't going to come true without a solid plan.
And to save more money? Well, it'll be easier if you have more money to begin with, right? So we'll focus on that and lay it all out – Here's our list of stupid simple ways to make extra cash for the rest of 2019.
1. Never Pay Overdraft or Hidden Fees Again
Common bank fees.
You're aware of them, you try to avoid them, but you still get hit from time to time.
The worst are overdraft fees (especially when they come in bunches at around $33 per bounce) and out-of-network ATM fees (which are at a record average high of $4.68**).
Good news is that it can be completely avoidable by setting up fee-free banking with Varo.
There are no monthly account service fees, no foreign transaction fees, and fee-free withdrawals at 55,000+ Allpoint® ATMs worldwide. Also, Varo doesn't allow overdrafts—so no fees there either! You can conveniently use the Varo Visa® debit card anywhere Visa debit cards are accepted — and the Zero Liability‡ guarantees you won't be responsible for any unauthorized charges made.
When you open your no account fees bank account, you can open a high yield savings account too. Start earning 2.12% Annual Percentage Yield (APY)* on your savings and then move up to 2.80% APY* based on qualifying activity. To put this in perspective, the national average APY is only 0.09%!***
In addition, get your paycheck up to 2 days earlier with direct deposit.
This is the new and fee-free way to bank and it takes less than 5 minutes to learn more and apply for free.
2. Affordable Car Insurance Exists – Here's How You Could Save $610 This Year
You're sharing the same roads with a lot of different people. Distracted people, oblivious people, road-rage people, etc. It's best to cover yourself with insurance when everyone is operating a giant motor vehicle.
That's why car insurance exists and is mandatory. You might be overpaying on your current insurance premium since it can be a hassle finding another provider.
However, you can search for quotes easily on EverQuote. They help match you among dozens of regional agencies and insurance carriers to filter the best matches to save on your car insurance.
It takes about 4 minutes to fill out the form and you'll see a list of matches that show potential online quotes, email, and potential phone quotes.
EverQuote can save drivers $610 a year on average* compared to their current insurance premiums. Once you see your list of potential matches, choose the online ones you want or wait for more information via email or phone.
It's a pretty simple process, so try it out to see how much you could be saving on the road!
3. The App That Helps (Broke) Millennials Invest Easily
Investing sounds complicated but it doesn't have to be.
And you don't have to be rich either to play the investment game.
That's why Acorns is a popular choice amongst millennials and anyone new to investing since they make it so easy.
For every purchase you make, Acorns automatically rounds it up to the nearest dollar and then saves & invests the difference into your Acorns account.
So, for instance, if you bought lunch for $10.50, Acorns will round it up and deposit $0.50 to the app's savings account. Pretty simple, right? It can do this for every purchase.
Just connect Acorns to your credit/debit card and it'll save automatically or you can manually choose which transactions to round up if you prefer.
Since roundups are less than $1 and basically spare change, you'll barely notice the impact initially but over time it'll grow to make a big difference. Acorns will continue to round up and save for you, while at the same time, investing those savings so that your portfolio can grow.
The very minor catch? It only costs $1 a month for accounts that have under $5,000. It's way cheaper than an investment advisor.

4. You Gotta Eat! Get Up to $240 Cash Back in Grocery Savings
Did you know that it's 325% more expensive to eat out versus eating at home*? Maybe it's time to make more trips to the grocery store instead.
You'll be aware of all the ingredients in your meal,  in addition, you'll get paid just for shopping!
It's simple. All you have to do is take a picture of your grocery receipt on your iOS or Android phone and Ibotta will pay you cash.
Here's how it works:
Before you go to the store, search for your shopping list items in the Ibotta app. After your store visit, take a photo of your receipt to get cash back.
Ibotta is free to download (iOS or Android) and you'll also get up to $20 in Welcome Bonuses when you sign up!
Some offers we found:
25 cents back on any item
$3 – $5 back on various wine
$2 back on KIND Protein Bars
25 cents – $4 back on ice cream
$2 back on Herbal Essence Haircare
Popular stores are Walmart and Target, but Ibotta also works at restaurants, online shopping sites, and at the bar! On average, active Ibotta users save up to $240 a year or more.
Welcome Bonus: Up to $20
Average savings a month: $20
What it could add up to in a year: $240
Additional Referral Earnings: $5 per referral
5. Get a Personal Loan Fast Even if You Have Bad Credit
Your credit score is important but sometimes, unfortunate circumstances happen to good people. It's not always a fair representation of your financial history to be judged by 3 digits.
Even if you have a poor credit score you could still get a personal loan for your short-term financial needs.
OppLoans can help.
Submitting an application doesn't affect your FICO credit score and you'll be able to get the best personal loan that you may need for car repairs, medical, family, rent, major purchase, etc.
Here's who can qualify:
Residents of AL, AR, AZ, DC, DE, FL, GA, HI, ID, IL, IN, KY, KS, LA, ME, MI, MN, MS, MO, MT, ND, NE, NV, NM, OH, OK, OR, RI, SD, TN, TX, UT, SC, WA, WI, WY, VA
Have a minimum monthly income of $1,500 for the states listed above except AL is $3,500, and GA & ID is $3,000
Employed at your current job for at least 3 months
18+ years old (19 if from AL or NE) and cannot be an active duty service member
A traditional bank account in your name that's been open for at least 90 days
You get your paychecks via direct deposit
Qualified borrowers will be able to borrow up to $4,000 depending on their state.
And when monthly payments are made back on the loan, OppLoans will notify the 3 credit bureaus to build up your payment history!
6. Free Gift Cards Just for Going Shopping? Yes, please.
Go on your normal grocery shopping trips. Scan your receipt after. Get points towards gift cards. No extra fuss. No digital coupons to pre-select or specific stores to go to.
It's perfect for the lazy but smart saver.
And it's called Fetch Rewards, an iOS or Android app where you can scan ANY grocery receipt to get rewards, aka cash.
Scan receipts from supermarkets, neighborhood corner shops, wholesale clubs, drugstores, convenience stores, and even liquor stores. Unlike other apps, you're not restricted to specific stores. As long as your receipt has any of the thousands of participating products, you'll earn points to redeem for gift cards.
You can start redeeming points for rewards with as little as 3,000 points ($3). Grab a 2,000 points bonus ($2!) when you enter this referral code: REWARD before you scan your first receipt iOS or Android.
7. Budgeting Made Easy with this App, Even if You Don't Know How
If you have trouble budgeting, you're not alone. Most people actually don't know how to properly budget and that could possibly put them in debt.
Truebill on iOS or Android easily helps you budget, even if you don't know how to. Their simple to follow budgeting pulls your historical spending, organizes it, and allows you to clearly see your spending so you can set a target budget with context. (Aka you can see where you're wasting money on).
Truebill's five-star reviews come from people formerly bad at budgeting. Dawn H. said "LIFE CHANGING!!!! I was never able to save money or budget myself but with Truebill all the work is done for you! I am very grateful."
Truebill will also alert you if you're getting a little too spend-happy in your budgeted categories so you know when to curb it. Another user, Clee M. said "This app is 100% true in what it advertises. I am normally skeptical about connecting my bank info to apps. This app is completely safe and easy to use!"
It's simple but actionable budgeting that anyone can follow and it's free to use! Join the many users today and control your spending with Truebill on iOS or Android.
8. Up To 40% Cash Back Automatically? Sign Us Up!
Saving money and getting cash back on purchases always sounds like a great idea – until you completely forget to take the steps to get the savings. There are SO many ways to save money while shopping, who can remember if it's not automatic?
Rakuten, previously called Ebates, (iOS or Android) can help you get cash back on everyday shopping as well as apparel, beauty, and more, automatically. With Rakuten, you don't even have to upload your receipts after your purchases. They'll send you simple push notifications when your favorite stores increase their cash back deals or have a good sale.
Offering simple one-tap savings with no points or fees helps ensure that you get the most out of your purchases. So, before buying anything, hop into the app (iOS or Android)  to see if you can get up to 40% cash back at over 2,500 stores.
They also have an amazing referral program where you can earn $25 for each eligible friend. New members get a $10 bonus too!
9. Instead of Fake Pennies, Get Real Gift Cards and Cash for Your Thoughts
You'll freely give your opinion but it's icing on the cake if you get paid for it. Here are some of our favorite and legitimate survey sites that pay you even while you're on the commode.
Swagbucks (iOS or Android) – A free rewards program where you can get cash for the everyday things you do online. Watch videos, shop at your fav retailers, search the web, participate in surveys and even play fun trivia games. ($5 Welcome Bonus)
Survey Junkie – Members who participate in surveys about their shopping habits, cell phone usage, and more get cash. Basic but easy to participate. ($1 Welcome Bonus)
Inbox Dollars – Binge on their TV and Videos section that includes Trending News, Entertainment, Food, Health, Tech, and even the latest World News to earn some cash. ($5 Welcome Bonus)
10. Get a Free $25 to Invest in Women and Deal with the Gender Pay Gap
You already know that women make less than men.
20% less actually(*)
So while women are almost half the workforce, earn more college and graduate degrees than men, there is still a gender pay gap to this day.
Also? Women's salaries tend to peak earlier than men and their earnings drop significantly after having a child.(*) Men don't.
That's why it's even more important to save for retirement, especially if you're female. With females living at least 5 years longer than men(*), we have a very unique set of obstacles to overcome with our financials and to make sure we have enough money when we most need it.
That's why Ellevest exists. It's an investment service created by and designed for women.
Men are welcome to join as well but it's the first company to take on the gender pay gap, different lifetime earnings, and longevity into account when constructing a portfolio.
It's great for women that are just beginning to invest, want a more hands-off approach or those interested in goal-based investing (like Home, Retirement, Emergency Fund etc).
So while fewer women tend to invest vs men, studies show that when they do, they outperform men because they don't overtrade, don't panic in down markets, or pay too much in fees.(*)
When you start with Ellevest, you'll choose some goals and then rank them in importance. You'll then fill in some details on your current financial standings and then their system will analyze what you'll need to achieve your goals. All the while, taking into account your current savings contributions, inflations, salary growth projects and other variables unique to females.
With a $0 minimum and low fees, you could be taking control of your retirement in a few minutes when you set up a customized investment plan. Review first then commit later. Your future mature you will be thanking you.
Bonus: For a limited time, The Smart Wallet readers get a free $25 towards their first funded goal with no minimum balance!
We're excited to be working with Ellevest to start this conversation about women and money. We will receive compensation if you become an Ellevest client.*
11. Save Up To 50% On Your Weekly Groceries With One Single App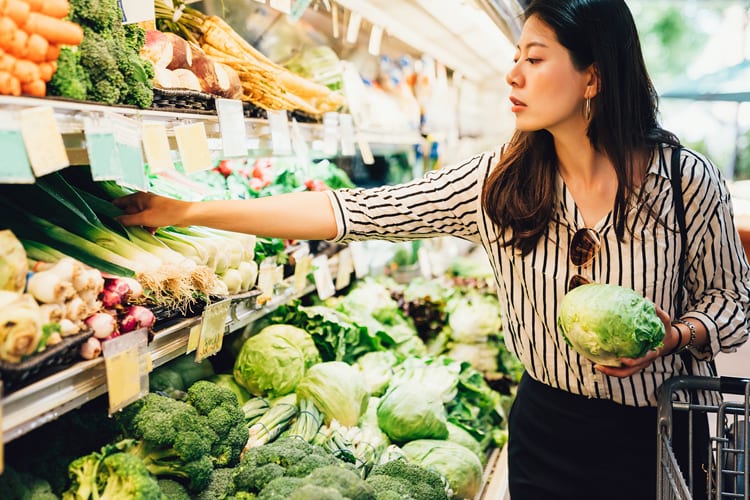 Grocery shopping can be a drag. Between prepping a shopping list, cutting coupons to save, and trying not to spend your entire paycheck at the checkout line – it can be pretty stressful.
People coupon to cut costs, but it's time-consuming and frustrating with all the different places to look for them.
An app is here to change that though. It's easy grocery planning and couponing with Flipp, an app on iOS or Android that has all your weekly local store ads and coupons in one place. 
Use the app to create a shopping list by tapping on the digital ads and clip coupons that match with the items you need. Long gone are the days of having a list in one hand and a stack of coupons in the other; all you need now is your phone.
You can search by category, retailer, or item and then 'clip' the coupon or load to your store loyalty card – it's that easy! Flipp (iOS or Android) also allows you to see trending nearby deals, so you never miss out on a chance to save a little extra dough. Additionally, you can set reminders for expiring clips to ensure you use them in time.
With 1,000+ weekly ads from local retailers and 100+ coupons from brands you love, Flipp has no shortage of saving options!
12. Get Paid for Playing Free Digital Scratch-Offs
Don't bother going to the liquor store to buy physical scratchers (they get expensive too).
Instead, play digital scratchers for free on Lucktastic iOS or Android.
There are a ton of different scratchers you can play, and you can earn both cash and tokens.
Scratched all of them for the day? Don't worry, there are specific night-time scratchers that are available every night too!
When you want to redeem your earnings, you can choose from:
Amazon gift cards
CVS gift cards
Dunkin' Donuts gift cards
Check mailed to you
Visa gift cards
Lucktastic keeps things free on iOS or Android by showing a few ads here and there plus it's easy to play and multi-task at the same time.
Average savings in a month: $18.58
What it could add up to in a year: $223
Additional Earnings: Cash prizes up to $1M
Also until March 2020, their Crack the $1 Million Safe event will reward a lucky winner $1 million dollars!
13. Grow Your Money in a High Yield Savings Account that's 20x Higher than National Average
Over the past year, plain savings accounts have outperformed both the S&P 500 yield and the 10-year US Treasury Bond yield.*
While the average interest rate for savings accounts in the US is fairly low at 0.09%, there are high yield savings accounts that offer more than 20x higher than the national average!
Just enter your zip code below to see some of the highest yielding saving accounts in the nation right now. Since you've figured out how to save money, put it somewhere safe to grow!
14. Get $1 Million in Life Insurance for as Little as $8/Month
When you hear "life insurance" the first 2 things that might come to mind are death and finances. Ultimately it's "I love you" money to your family after you've passed away.
So for most people, life insurance is logical but the long process could be deterring. Some life insurance companies can take up to 2.5 months for the approval process to complete, including lots of paperwork and a comprehensive medical exam which may not always be necessary.
But one company is trying to change all that. Bestow's mission is to offer affordable term life insurance in under 5 minutes (Available on iOS or Android) without you having to talk to anyone. No exam needed either.
You can get up to $1 million in coverage and they offer 2 years, 10 years and 20 years term options.
All of Bestow's policies are underwritten by North American Company for Life and Health Insurance, who's been around for over 100 years and holds an A+ (Superior) rating with A.M. Best, a global credit rating agency for insurance companies.
In plain English terms, it means your policy is backed by dependable insurance giants who have been serving customers for many years.
So if you're between the ages of 21-55, here's what they'll ask:
Your basic information (Name, Email, Address, SSN etc)
Some Life questions (medical history, hobbies, lifestyle)
Beneficiaries (who would receive the money after insured's death)
Policy and payment details (If approved, you choose the monthly payment and enter credit card info)
Each policy has a "free look" period (usually 30 days) which means you can cancel if it's not right for you and get a full refund.
And you can easily change your policy at any time based on life events like marriage, job loss, divorce etc.
Life insurance talk isn't fun but Bestow (Available on iOS or Android) is attempting to make it as easy as possible for people to get covered quickly. Go ahead and see what your rates are in just under 5 minutes. It's the biggest "I love you" you can give to your loved ones.
15. Get $20 Sign Up Bonus + Up to 15% Cash Back Stores = Happy Online Shopper (You)
If you don't buy anything online, then you can skip reading this.
But if you do, you need to know about Cash Direct Club, an online shopping portal, that gives you up to 15% cash back on purchases at thousands of major brands.
And because our readers get extra special deals, if you sign up today, you'll get DOUBLE cash back on all your purchases for the rest of 2019!
You're basically getting free money since you're earning cash back to buy things you were already going to buy. Offers include cash back at Target, Macy's, Kohl's, Best Buy, Walmart, and much more!
Here's how it works:
Sign up for free with just your name and email
Get a $20 bonus after your first purchase (limited-time offer!)
Earn additional cash bonuses when you shop frequently
As you accrue cash back from purchases, you'll be able to cash out via PayPal or check.
Cash Direct Club also has one of the best referral programs we've seen on their user-friendly site. For every friend you refer, you can earn up to $10!
16. Just Save Your Emails to Get Money Back (Avg Savings $240/Year)
If you never delete emails like me (unless it's spam) and shop online, then you'll always have a chance at getting some money back.
A free tool called Paribus gets you money back on select online purchases even after you've bought them.
Price changes happen all the time after checkout. And now you can get a refund of the price difference back at online stores that Paribus monitors! (For example, Target, Kohl's, GAP, Best Buy, Walmart and more.)
They do this by checking your inbox for email receipts. (Don't worry, they don't open any other email and their tech logic only identifies emails that are receipts.) Once they've found a receipt that has at least a $3 price drop, they'll alert you then contact the retailer on your behalf to get the money or tell you how to get the refund back.
Also? If your guaranteed shipment is late from Amazon Prime or Walmart, they'll help you get compensated! Perfect for the upcoming holiday season when gifts in hand are important.
Your savings mileage will vary but Paribus is 100% free to use and all the savings are yours to keep. Your pair of shoes dropped $7? You get $7 back.
17. Invest with as Little as $5 From Your Phone
If you feel a little clueless whenever there's talk about investment portfolios, you're not alone. It can sound overly complicated.
However, there's an app that's like an easy gateway to investing.
It's called Stash, an investment app that only takes $5 to start and you'll also get a $5 bonus after funding your first investment!
They curate from over 250 investments which include stocks and Exchange Traded Funds. You'll get to choose where to put your money based on things like your personal beliefs, interests, and goals.
Finally, investing is no longer for the elite 1% with Stash helping to make it so easy for the rest of us.
18. Buy Stuff Normally = Get Gift Cards You Actually Want
If you have room for 1 more app on your phone, then it needs to be this.
Actually, delete another app to make room for this one. It's that good.
It's called Drop, a free app on iOS or Android that gives you gift cards on stuff you already buy from your favorite stores and brands.
Your everyday purchases from Amazon, Trader Joe's, and Walmart? You'll get points for that. Points translate to gift cards so the more you collect, the more you can redeem!
You'll get access to many offers that you can activate ranging from Entertainment, Personal Care, Grocery, Apparel and more.
The only thing you need to do is link any credit or debit card you usually use for buying stuff and that's it! Drop will automatically recognize when you buy from your activated offers to reward.
There's literally no downside to using this free app to get more gift cards. Use it on top of your loyalty points and credit card points for even more rewards!
LIMITED TIME OFFER: Use promo code SMARTWALLET to unlock 5,000 points ($5) automatically when you link your first card on Drop iOS or Android!
19. Set & Forget Savings + Get a 1% Bonus Every Quarter (Up to $1,800 / Year)
Prepare for those "oh $#@!" moments by letting this smart AI beef up your emergency savings for you. Or your vacation savings. Or your new pair of kicks savings.
You won't even notice it but Digit will make it happen.
Just link a checking account and their smart algorithm will determine small but safe amounts to withdraw into your separate FDIC-Insured Digit savings account.
Regular savers will get a 1% bonus every three months, netting you some free money!
It's the perfect set-it-and-forget-it app where the AI will watch your savings back.
You can withdraw your money at any time you need and it's free to use for the first 30 days. After, it's just $5 a month.
Average savings in a month (varies): $144 or more
What it could add up to in a year: $1,728 or more
Quarterly bonus: 1% on your total savings amount
Additional Referral Earnings: $5 per referral
20. Fun Times in 3 Minute Increments – A Classic Game for $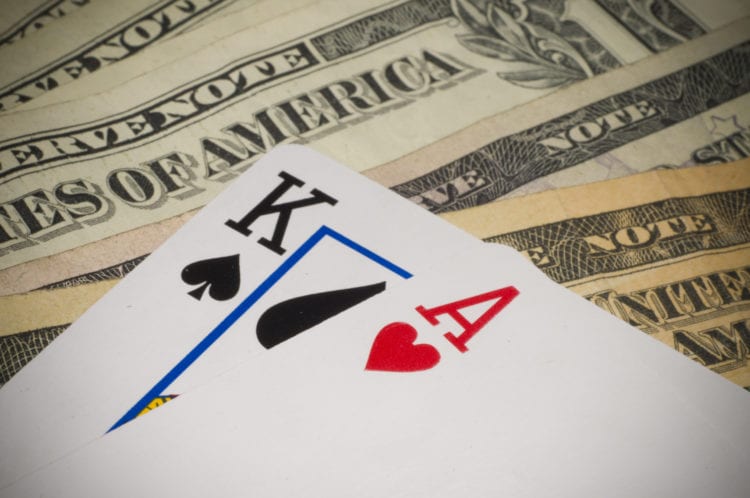 3 minutes.
Make as many 21s as you can within that time or until you run out of moves.
That's the basic gist of 21 Blitz, an iOS-only modern take on a classic game where you're no longer just playing against the dealer but with actual people around the world.
It's fast-paced and it basically does all of the math for you. This game is great for killing time and earning cash all at once.
You can play for free against real people for prizes or switch over to cash games to win…well, cash! Cash game winners can win up to $7,000 or more in the mini-tournament.
Cash tournaments not available in AZ, AR, CT, DE, FL, LA, ME, MD, MT, SC, SD, TN, IN.
21. Play Games & Boost Your Savings at the Same Time. Win-Win.
It's okay if you prefer to play video games all day instead of thinking about money since we've got the perfect app for you.
Go ahead and download Long Game Savings, a savings app on iOS or Android that turns saving into a game.
Just play 1 game a day, and you could win cash daily.
Yes, it's safe. Your money is FDIC-insured up to $250,000 and you can withdraw money at any time.
After setting up your savings account, you'll be able to play quick games like Spin to Win, Flip Cards, Slot Machines, and more for chances to win money to increase your savings. Eons better than 0.01% interest rate.
It's like you're getting paid to save and it only takes less than a minute of your day to play. And there's no judgment on playing too many games your iOS or Android.
22. Extremely Passive Income – Just Leave This App On & Get Paid
Panel App (iOS or Android) is a loyalty incentive app that will give you points just by leaving the app running in the background. This is passive income at it's best.
Because it gives you points on location, go ahead and enable location services. Then just turn the app on before you go about your day and head to school, work, gym, walk your dog, wherever.
After testing it we think it's a great (lazy) app that rewards you for doing almost nothing. If you're still skeptical, know this:
You don't have to complete offers
You don't have to watch ads
You don't have to buy anything
We snagged a $5 Amazon gift card via email after leaving the app on and forgetting about it. You can also choose VISA gift cards, MasterCard gift cards or sweepstakes entries.
Overall, a solid choice for earning a bit of money for literally just leaving the app running on your phone!
TIP: When you're a new member, it'll ask you if you want to keep the app running in the background. Just tap "Yes" to continue getting paid!
23. Get the Big Picture – Then Work on Fixing Your Score
It's smart to keep an eye on your credit score to make sure it doesn't fall too much due to unpaid bills. Did you know that a low credit score could affect your ability to actually rent an apartment or even get a car? Yea, let's try to prevent that from happening.
Credit Sesame is a free credit monitoring service that helps you improve and maintain your score.
You'll get an easy-to-read view of your total debt plus everything that is contributing to your current score like credit usage, credit age, inquiries, and payment history. It also comes with personal recommendations to help increase your score.
Credit Sesame alerted me immediately when my score decreased because of a credit card and I was able to fix it right away. It's free to use so this is definitely a must-have in everyone's life.
*OppLoans APR ranges from 59%-199% depending on your state of residence (Rates and Terms here). Credit reporting not available for Texas residents.
Paribus compensates us when you sign up for Paribus using the links we provided.
*Information was obtained from third party sources, which we believe to be reliable but not guaranteed for accuracy or completeness. The information provided should not be relied upon as investment advice or recommendations, does not constitute a solicitation to buy or sell securities and should not be considered specific legal, investment or tax advice. The information provided does not take into account the specific objectives, financial situation or particular needs of any specific person. Investing entails risk including the possible loss of principal and there is no assurance that the investment will provide positive performance over any period of time.
*Bestow is currently not available in New York
*Investment advisory services offered by Stash Investments LLC, an SEC-registered investment adviser. This material has been distributed for informational and educational purposes only and is not intended as investment, legal, accounting, or tax advice. Investing involves risk.
**Average ATM fee source: Bankrate
***0.09% national average APY: FDIC for the week of Feb 11, 2019 https://www.fdic.gov/regulations/resources/rates/#one
Some of the sponsored links that appear on this page are from companies that offer investment advisory services. They compensate us; for details on our compensation arrangements, please click here.