Swagbucks Review: Putting Cash Back in Your Wallet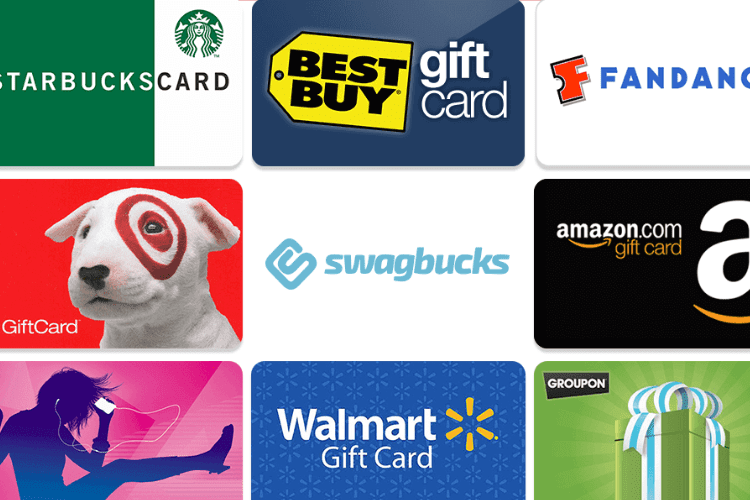 Who wouldn't want to earn extra money to do things they enjoy? That's what many rewards programs do, and Swagbucks is no different. Swagbucks boasts that it can "put cash back in your wallet" by doing things you're likely to do online. With that said, we'll review Swagbucks in all its swag and glory to see just how true its messaging is.
What Is Swagbucks?
Swagbucks is a legit website started in 2008 by the media company, Prodege, LLC, that allows its members' opportunities to earn cash and rewards doing activities in a matter of minutes. Members have already received over $845M using Swagbucks rewards! They also have a 4.3 out of 5 rating on Trustpilot (with over 32,000 reviews), which puts it in the category of Excellent, and a B rating with the Better Business Bureau under their parent company Prodege.
How Does Swagbucks Work?
There are several ways to earn cash and rewards on Swagbucks. You can:
Complete surveys: Surveys on Swagbucks can take anywhere from three to 30 minutes to complete, depending on the complexity of the survey. The more complex the survey, the more you earn. Remember that the surveys are for market research for third-party companies, so pre-survey questions are asked to determine if you qualify for the survey.
If you don't qualify for the survey, you will likely not fit their target audience. But, even if you don't qualify for the survey, you earn one swag buck (SB) point just for the effort. The good thing is there is no limit on the number of surveys you can complete. Even if you attempt to complete several surveys a day but hardly qualify for any, you'll still earn multiple points for little work.
Watch videos: Earn one SB point for watching a video. Most videos are only one minute or less, covering multiple topics like news, sports, and fashion. You could easily earn 30 points just from watching videos.
Play games: Earn 300 to 5,500 points by downloading free Swagbucks-themed games to your phone. You can also earn rewards from making in-game purchases through their partner, GSN. You earn four SB points for every dollar you spend in these games. You must reach a certain level playing games to earn rewards, so if you're not an avid gamer, this may not be the best way to earn points on the site.
Test products: Earn cash and rewards to test new products, including mobile apps and subscription services. Most offers are free, but some require you to purchase before you can earn points. Paid offers are not required, but keep in mind that with paid offers come higher rewards and can be as many as 10,000 SB points ($100).
Shop online: Get more from your online shopping and earn cash back when you do it. Earn SB points for every dollar you spend at some of your favorite places like Amazon, Walmart, Target, Starbucks, etc. Swagbucks allows you to earn rewards at over 1,500 stores. Word of advice here … don't shop to earn points; shop for what you need. That's the best way to benefit from this opportunity.
Search the internet: Add the Swagbucks search engine to your browser and search with the possibility of earning cash back. Every search may not earn you points, but performing several searches daily could earn you 15 to 20 SB points.
Scan Your Receipts: Take a picture of your receipt and earn cash back. Purchase items like eggs, bread, and milk at your local grocery and finally get something back in return.
Other ways to earn: Redeem swag codes from Swagbuck's social media pages and enter swag sweepstakes for chances to win various items like laptops, gaming consoles, and more.
With the points you earn at Swagbucks, you can redeem them for PayPal cash or gift cards to some of your favorite shopping places. You can also donate what you earned to your favorite charity.
Is Swagbucks' Messaging True?
Don't quit your day job to settle for Swagbucks cash and rewards. If you believe in the honesty of making a few extra bucks a day, then Swagbucks does that for you. One SB point is worth about $0.01; so 100 SB points earn you $1 in rewards. If you earn a few bucks every day on Swagbucks, you have the potential to save up for some things you spend money on throughout the year, like holiday gifts and "me" days. Treat yourself to your favorite Starbucks coffee, or save gift cards for your favorite place to shop. This can indeed be money back in your wallet but in reasonable amounts.
How Can You Get Started on Swagbucks?
Getting started on Swagbucks is not hard, and signing up is free.
Sign up to join Swagbucks by entering an email address and password. Email verification is required. You'll get a $10 bonus!*
Start doing the necessary tasks to earn you cash or rewards by shopping in-store or online, watching videos, playing games, searching the internet, answering survey questions, and finding great deals through the site.
Redeem your rewards earned for cash or gift cards, or donate to your favorite charity.
The Bottom Line
Swagbucks is a simple way to earn extra money during the month. However, don't expect it to affect your tax bracket. Suppose you spend a good deal of time on the internet doing things that Swagbucks offers cash and rewards for, like doing surveys, shopping, searching, playing games, and watching videos. In that case, it only makes sense to utilize their offers to get the full benefit of what you do. Remember that you may not always qualify for the surveys, and some offers may require a purchase. However, free offers are also available.
*$10 Bonus is given in the form of points. Applicable when you spend at least $25 at a store featured in Swagbucks.com/Shop within 30 days of signing up.
Read More: Fetch Rewards Review: Gift Cards for Receipts