Rakuten vs. Flash Rewards: Which Rewards Program is Worth Your Time?
Disclosure: We're letting you know this post contains information about The Smart Wallet's sister website, Flash Rewards. The Smart Wallet & Flash Rewards are owned by the same parent company and the author is a Smart Wallet employee
There are only so many reward programs you can realistically focus on, so which ones are worth your time?
In this case, we'll analyze Rakuten vs. Flash Rewards. I'll also tell you how long it took me to earn over $700, but if you're in a TL;DR mood, scroll to the very end!
Rakuten (formerly known as Ebates) is a "classic" rewards program, and Flash Rewards is the "modern and quicker gratification" program, but we'll take a deeper dive below and flush out the pros and cons. You might be surprised!
What is Rakuten?
Ebates-Rakuten is a cash back and shopping rewards program based in Silicon Valley and was acquired by Rakuten, Inc., a Japanese electronic commerce and online retail corporation, in 2014.
Before that, Ebates had been around since 1998, but now it officially goes by the name Rakuten (which means "optimism").
Most likely, you've heard of this household name where you can get cash back from 3,500+ stores earning from 0.5% – 20% depending on what you buy. This includes stores like Old Navy, Walmart, Kohl's, and more.
Rakuten Pros & Cons
You're essentially "getting paid" to shop at your usual stores because Rakuten gives you some cash back from the money they earn from you clicking and purchasing from their partners' links. This is a common way for sites to make money (why do you think blogs love to talk about Amazon products?), but they don't usually give a commission to the clicker (you).
However, since Rakuten is an entire marketplace of affiliate links, their main draw is to give you cash back (a.k.a. your cut) when you purchase from their tracked links.
Since the % of cash back varies frequently, your earnings will fluctuate heavily, and you have to have at least $5 earned before you can cash out based on their fixed 3 months schedule.
It can take a long time to collect enough cash back to cash out, and you may overspend/impulse buy to get to that point.
What is Flash Rewards?
Flash Rewards isn't as well known as Rakuten, but they've been around since 2016, is based in New York, and has paid out $12 million to its users (so far). It shares some similarities with Rakuten in that Flash Rewards also give you a commission cut from the money they earn from you trying their partners' products or services.
While Rakuten focuses heavily on shopping for tangible products, Flash Rewards focuses on online-based content, like mobile games, subscriptions, streaming services, financial brands, charity options, and more.
Flash Rewards Pros & Cons
Flash Rewards lets you choose the reward, which ranges from $5 up to $1,000, and pays it all out once you've completed the requirements via direct deposit, VISA gift card, PayPal, or other popular gift cards. For instance, to earn $1,000, you have to complete 25 offers or to earn $750, you have to complete 20 offers.
And like Rakuten, you do have to spend money to earn money. In Flash Rewards' case, you get it all in one lump sum, much quicker than Rakuten. There is a limit to claiming the reward, though.
For $100 and under, you can claim every 60 days, and for $250+ rewards, it's every year per household. That's why most people like to go for the $1,000, one and done per year.
Even though it's a lump-sum reward, it doesn't mean you can achieve it in a day. It really depends on the offers you choose.
How Much Money Can You Earn from Rakuten or Flash Rewards?
With Flash Rewards, it's pretty clear-cut how much you can earn because you choose the reward you want. If you complete the $1,000 reward, then you can earn $1,000 every year if you want in one lump sum.
I'm also a Rakuten user and have been since 2015.
However, my lifetime earnings only total $724.82, which took 7 years, whereas I could earn that amount or more 1x a year with Flash Rewards.
Users could earn an extra 1%-3% cash back if they use the Rakuten VISA credit card as well, but I prefer my Chase cards.
So it really depends on what you're looking for! This is why I consider Rakuten to be a "classic" rewards program where you're earning a little here and there (cents to dollars), waiting for it to add up enough to get cash back from all the products you've purchased.
Flash Rewards is more for those that prefer quicker gratification and to cash out all at once.
The Bottom Line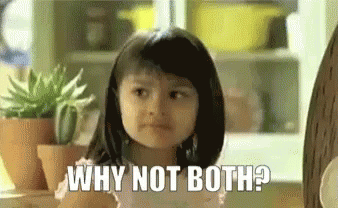 In the end, both are worth your time!
They're different enough, and they don't cannibalize each other like how other rewards programs can with Rakuten. For instance, I have PayPal Honey (coupon browser extension), but I can't double-dip in cash back if I have Rakuten activated.
However, Flash Rewards is a completely different type of rewards program, so you can participate in both!
TL;DR – Just Tell Me Now
Both reward programs earn a commission from their brand partners and give you a cut for your time and purchases through their links
If you want your cash in less than 2 weeks, choose Flash Rewards because Rakuten will take at least 3 months to pay
Flash Rewards pays you out all at once; Rakuten requires at least $5 earned to cash out every quarter
It took me 7 years to earn $724.82 on Rakuten through a mix of purchases and friend referrals, whereas you can earn more than that 1x a year with Flash Rewards
Rakuten offers cash back for purchases made through their marketplace (0.5% – 20%). Flash Rewards lets you choose what reward amount you want, up to $1,000.
Other reward programs, like PayPal Honey and Capital One Shopping, can cannibalize Rakuten and override the cash back with their own, so you can't double-dip
Rakuten focuses heavily on tangible products and shopping, Flash Rewards focuses on online-based content, like mobile games, subscriptions, streaming services, financial brands, charity options, and more
Since Flash Rewards and Rakuten reward programs are so different, you can DO BOTH and maximize your earnings
Rakuten Referral Bonus: Get $40 back when you spend $40 through Rakuten!
Read More: Is Flash Rewards Really a Scam? Everything You Need to Know