The Best Things to Buy from Trader Joe's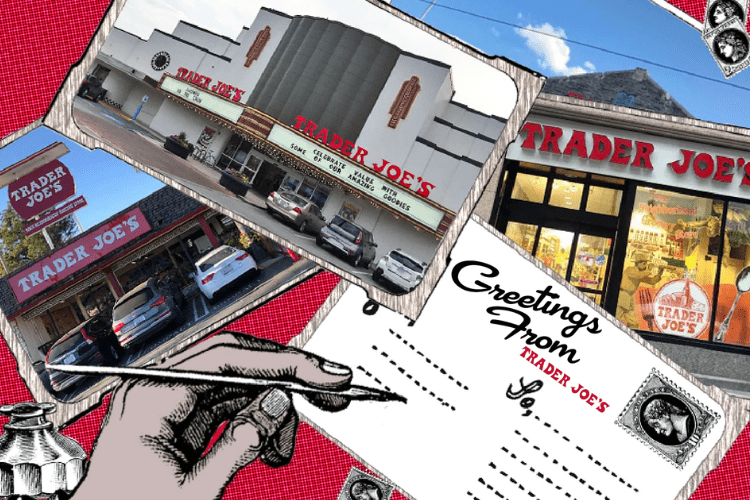 Since 1967, Trader Joe's has been among the grocery stores known for transforming the art of grocery shopping. However, if you enjoy branded items, you won't find them at Trader Joe's. Neither will you find items on sale, coupons, or loyalty programs. While these are all things we look for when shopping to meet a budget, according to Trader Joe's, the quality of what they sell is far more worth it.
They promise you access to the best prices on products that deliver value, and you'll find top-of-the-line, everyday products that go through the rigorous quality assessment of the brand at good prices. Since Trader Joe's is one of our favorite stores, we've listed the best things to buy from there!
Entrees & Sides
At the top of the list is Mandarin Orange Chicken. This has been an all-time favorite of Trader Joe's fans for years. In fact, it has been the preferred product of the brand for the last 13 years!
Next to that, if not vying for the top spot itself, is Trader Joe's Butter Chicken with Basmati Rice. This is the ultimate chicken dish with mouth-watering ingredients and spices, just right … and ready to eat.
And when polling The Smart Wallet team, a handful voted for the Taiwanese Green Onion Pancakes, which come with five savory pancakes in a pack. They're easy to heat up and can be enjoyed at any meal!
Cheese
According to its customers, Trader Joe's has some of the best cheeses. Two really popular ones are Unexpected Cheddar Cheese and English Cheddar with Caramelized Onions. While the names may not turn you on, they taste delightfully delicious, and both have been acclaimed as the best cheddar around.
The English Cheddar with Caramelized Onions can be served by itself with crackers and bread, but since it melts well, it can be a fantastic topping for grilled cheese sandwiches, burgers, and pizza!
Produce/Fruit
While it's recommended to only buy produce and fruit from Trader Joe's at certain times of the year, bananas are on the list of things to buy anytime. Sure, you can buy bananas anywhere, but at Trader Joe's, bananas are sweet and versatile, and the price has been the same for over 20 years at 19 cents. Organic bananas will run you 25 cents each.
Organic avocados are also at the top of Trader Joe's produce list. The best time to buy produce at Trader Joe's is when it is seasonal, and you see the huge box at the entrance. If you happen to be in the vicinity when the large shipment comes in, go for it — and you'll likely get a good deal.
Snacks
High-quality cacao beans and real peanut butter made from slowly roasted and ground Virginia peanuts make up the delicious taste of Trader Joe's Dark Chocolate Peanut Butter Cups. There are no artificial flavors or preservatives, just naturally good ingredients.
If you love a tangy, flavorful snack, then look no further than the Takis-inspired Rolled Corn Tortilla Chips. They're made from stone-ground corn masa, rolled and fried, then blended with the powerful flavors of chili and lime.
The Smart Wallet Team members, Courtney swears by the PB&J Snack Duos, calling them a "godsend," and Alice loves the Fancy Cheese Crunchies, dubbing them a "healthier version of Cheetos, maybe." Isabel threw in her favorites vote, which can be described as a snack, a side, or an entree support, Vegan Kale, Cashew & Basil Pesto which is perfect on bread, crackers, chips, veggies, sandwiches, and even a marinade for chicken or topped on fish.
Drinks
Trader Joe's Sparkling Honeycrisp Apple Juice has three ingredients: apple juice, water, and bubbles. With such components, it's no wonder customers of the brand say it tastes like they're crunching into a Honeycrisp apple.
Votes came in for the Instant Cold Brew Coffee for its bold, smooth, and not as acidic taste. Pair it with the Non-Dairy Oat Beverage, or use it alone in cereal and smoothies. The Triple Ginger Brew is a seasonal favorite with its spicy, sweet, refreshing sensation that comes in a beautiful emerald bottle!
While you may not find the brand names of your favorite foods, Trader Joe's has a large selection of your favorite spirits and liquors at a good price. This is an excellent place to stock up on your favorite drinks and spirits!
Other
Bought any greeting cards lately? Be prepared to pay upwards of $10 in most grocery stores. At Trader Joe's, greeting cards are only 99 cents each! Flowers are also a big hit at Trader Joe's, with roses only $9.99/per dozen and large seasonal bouquets only $12.99/each.
Houseplants come in at $4.99 and up, with adorable planters.
The Bottom Line
If you've been looking for a grocery store shopping experience that yields quality and prices worth bragging about but haven't experienced Trader Joe's — you may want to add it to your places to visit in 2023. Not only does it have an ample supply of its own brand, but according to its customers, the taste is comparable to any of the major brands, if not better.
Look for your nearest Trader Joe's here.
And while you're shopping, be sure to get cash back for your receipts! Read our Fetch Rewards Review: Gift Cards for Receipts for more details.