Android Games You Should Know About That Pays to Play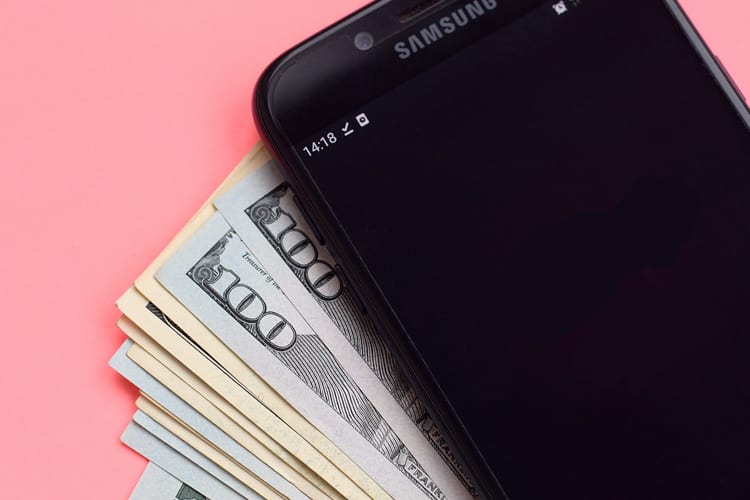 Disclosure: We're letting you know that this post contains sponsored links which The Smart Wallet receives compensation for, which may impact their order of appearance because talking about money should always be an honest discussion.
These aren't your typical Android games and entertainment apps. They actually give opportunities to earn cash. And the more you play or use the app, the more you can earn!
Since they're all free to download, you can install each one to maximize your earnings. Now there are even more productive (but fun) reasons to be on your phone all the time.
1.

Make Easy Money Just Trying and Playing Games
Only focus on games that pay for your time.
You can do it with AppStation, an Android app that pays you to try out new games.
When you earn coins from trying new games, you can redeem for:
PayPal Cash
Amazon gift card
GameStop gift card
PlayStation Store gift card
Xbox Live gift card
And too much more to list
Nab a 4,444 coin welcome bonus too, which is basically around 50 cents in value. And if you don't like to wait, you can choose to payout as low as $1.
If your friends want to get it on the money action from afar, introduce them to AppStation on Google Play, where you'll get bonus coins and 25% of all their earnings. To make it a supportive group, your friends will also earn 25% of your earnings too!
2. Get Paid for Playing Free Digital Scratch-Offs
Don't bother going to the store to buy physical scratchers (they get expensive too).
Instead, play digital scratchers for free on Lucktastic to win money from the comfort of your home.
There are a ton of different scratchers to play where you can earn both cash prizes and tokens. Tokens turn into gift cards or contest entries so collect as much as you can!
PRO-TIP to get the most gift cards for free: The more you play, the more big bonuses you can unlock! Play all your scratch cards, look out for Today's Bonus, and head to the Reward Wall to discover more fun games and cool products. That'll build up your tokens much faster to redeem for more rewards!
Redeem tokens for:
Amazon gift cards
Walmart gift cards
Dunkin' Donuts gift cards
Check mailed to you
Payouts start at just $5!
Contest entries into big cash winnings
Lucktastic keeps things free by showing a few ads here and there plus it's easy to play and multi-task at the same time.
Also until April 2021, their Crack the $1 Million Safe event will reward a lucky winner with up to $1 million dollars! Not bad for playing free scratchers, right? So download now to start earning free gift cards!
3. Get Paid in Gift Cards if You're Chill with Lock Screen Ads
The average person unlocks their phone 110 times per day – that's a lot of time spent looking at a screen for free.
With S'more you get paid every day you unlock your Android. It's even easier than it sounds, and since you can cash out with as little as $1 there's no waiting around for your rewards.
New features make it even easier to earn for stuff you're already doing too. Earn rewards by using your lock screen, watching videos, shopping, and even trying out apps.
S'mores pays in gift cards so you can redeem for:
Amazon
Walmart
Target
CVS
GameStop
Domino's Pizza
Starbucks and more!
Just use your Android normally, and your earnings will apply daily. Pretty much the easiest thing to do and you'll be earning gift cards to use online while social distancing and for IRL fun when the pandemic is over!