Do You Need Disney+? Expectations and Comparisons

Disclosure: We're letting you know that this post contains sponsored links which The Smart Wallet receives compensation for, which may impact their order of appearance because talking about money should always be an honest discussion.
Here's a quick quiz to easily assess if you want the new Disney+ streaming platform or not:
Are you a Disney and Pixar fan?
Are you a Star Wars fan?
Are you a Marvel fan?
Are you a National Geographic fan?
Are you a Simpsons fan?
Are you a Disney Channel fan? (Hello, Hannah Montana and Zenon!)
Are you curious who Baby Yoda is?
If you answered yes to one or more of those questions, then it's a no-brainer that you would want Disney+ because all those properties will live on the platform. But, do you need it?
Let's help you answer that by going over the basics plus comparing what other services offer!
How Much is Disney+?
The monthly cost is $6.99 or $69.99 for a year. If you commit to a year, then it'll save you almost $14 versus the monthly option.
Sign up for a free 7-day trial so you can really check out if it's worth adding to your entertainment list.
They also have a bundle that costs $12.99 a month that includes Disney+, Hulu Basic (with ads), and ESPN+ for those that want a trifecta.
Four Simultaneous Streams + Downloads
Disney+ offers subscribers the ability to stream on four screens at once on just one parent account.
This includes 4K streaming!
On one main account, you'll have the ability to manage up to 7 profiles.
As a comparison, 4K and four simultaneous streaming plans are $15.99 a month on Netflix which sets Disney+ at a very attractive price point.
You'll also get unlimited show and movie downloads to prepare for times when you won't have good access to the internet. Perfect for cruises, road trips, and more!
What Launched on Release Day:
A lot of content was released on launch day including:
TV series: 7,500+ episodes on and off-air
Movies: 100+ recent titles and 400+ library titles
New Originals: 24+ episodic series and 10+ movies
For a detailed look into the New Originals, take a peek over here where we go over The Mandalorian, Imagineering Story, Lady and the Tramp, and more.
And yes this includes all 30 seasons of The Simpsons which will live exclusively on Disney+.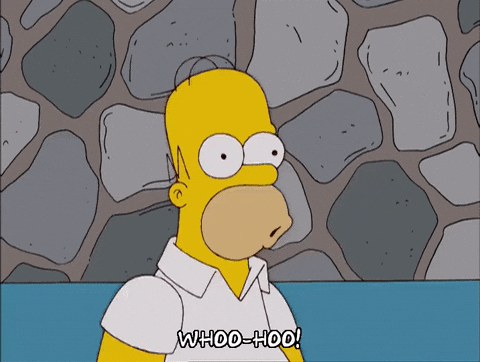 Compare It With Other Streaming Options
Like me, you probably already have Netflix or Hulu. And maybe Amazon Prime Video as well.
With Disney+ joining the mix, how will the streaming landscape look now? And how will it compare to other new streaming services coming soon? We'll break it down, service by service — read on!
NETFLIX
Prices: The Basic plan is $8.99 (1 non-HD stream), Standard is $12.99 (2 HD simultaneous streams), and Premium is $16.99 a month (4 simultaneous streams with 4K) after one-month free trial
Offerings: Still the OG of streaming and for good reason since it toppled Blockbuster video almost a decade ago with their DVD-by-mail service. They have a TON of content and their Netflix Originals include giants like "Stranger Things," "House of Cards," "The Crown," "Orange is the New Black," "The Dark Crystal: Age of Resistance" and many more. In addition to original movies like "Always Be My Maybe" and the Oscar-winning "Roma."
Netflix essentially caters to every taste and you'd be hard-pressed not to find something to watch. In my case, sometimes it's a little too overwhelming with the number of choices they have.
HULU
The Walt Disney Company acquired Hulu's streaming services earlier this year so it makes sense that there's a Disney+, basic Hulu, and ESPN+ bundle for $12.99/month,
Prices: $5.99 a month with ads or $11.99 a month without ads after one-month free trial
Offerings: I have quite a few friends who have both Netflix and Hulu because they serve different purposes in original and TV show programming. Some of the most popular Hulu originals are "The Handmaid's Tale," "Casual," "Castle Rock," "The Mindy Project," "Harlots," and "The Path." Hulu's strength lies in their ability to give members access to currently on-air TV shows just a day afterward. Perfect for TV show enthusiasts!
AMAZON PRIME VIDEO
Prices: Included with Amazon Prime membership at $119 a year or $12.99 a month.
Offerings: If you don't already have Prime, then it wouldn't make sense to get this particular streaming service as it just acts as a bonus for those who utilize the free 2-day shipping. Their originals include the heart-pumping "Tom Clancy's Jack Ryan," "The Romanoffs," "The Man in the High Castle, and Emmy-winning "The Marvelous Mrs. Maisel."
HBO MAX
AT&T owned WarnerMedia decided you need yet another streaming service. Not to be confused with HBO Go (which comes with HBO cable tv subscription) or HBO Now (a la carte streaming at $14.99 a month) as HBO Max is supposedly the "big sister."
Release Date: Spring 2020 (potentially April)

Prices: Rumored to be $14.99 a month
Offerings: With heavy competition, their unique offerings include a slew of BBC shows like all 11 seasons of "Doctor Who" along with "The Office," "Top Gear," "The Honorable Woman," and "Luther."
All 236 episodes of "Friends" were also whisked away from Netflix to live on HBO Max. In addition, "Fresh Prince of Bel-Air," and "Pretty Little Liars." They'll also be able to reach into the libraries of Warner Bros, CNN, DC Entertainment, New Line, Turner Classic Movies, CrunchyRoll, Cartoon Network, Adult Swim, TNT, TheCW and more.
APPLE TV+
Release Date: November 1

Prices: $4.99 a month or one free year with a new iPhone, iPad, Apple TV or Mac purchase
Offerings: While their content library isn't vast, they're introducing some heavy Hollywood-stars entertainment with "The Morning Show" starring Jennifer Anniston, Reese Witherspoon, and Steve Carrell, a series about the news industry. Apple has also signed a multi-year deal with Oprah Winfrey to create documentaries as well as a book club.
---
It's a lot to take in, but really the best way to see if Disney+ will be right for you is to take advantage of the free 7-day trial. Or if you know you'll prefer the bundle that includes basic Hulu and ESPN+, then jump on that!