The 12 Habits of Savvy, Financially Stable People

Disclosure: We're letting you know that this post contains sponsored links which The Smart Wallet receives compensation for, which may impact their order of appearance because talking about money should always be an honest discussion.
We all have habits deeply ingrained into our brains. Some of those habits, like holding the door for others or tipping the pizza guy, are great habits. Others, like ordering mindless stuff on Amazon when you know there's only $30 left in your bank account? Yea, maybe not so great.
If you want to embrace a financially stable lifestyle, it's time to change some things.
These habits of savvy, financially stable people demonstrate how to improve your financial wellness and it's not boring at all. Use these tips to stop wondering how you're going to afford the electricity bill and instead start wondering where to invest your growing savings.
1. Consistent Investing Even When They're Not Rich
Investing is your money making babies and there's no rule that says you have to only use one investing app. Try different portfolios on each!
Stash lets you start investing with just $1! You can choose where to put your money (even in Google, Amazon, Tesla, Netflix, etc), and they'll provide guidance and tools to help.
With Stash Growth and Stash+, you can also choose the Smart Portfolio option which offers hands-off stress-free investing based on your risk tolerance. Plus claim bonus stock when you attend Stash's virtual Stock Parties!
BONUS: Stash is giving new members $10 for any first investment so create an account to get started.
Get free stock worth up to $200 with Robinhood, the free-trading app that lets you trade stocks, ETFs, and options, along with cryptocurrency all for free. No commission fees! It makes it really easy for new investors to get started with just $1.
You'll also earn interest on any uninvested cash too. With a near-perfect 4.8 score from 2.3 million people, it's a popular app that you should check out if you're interested in investing.
Public is a social-investing app where you can buy any stock you want for as little as $1, all commission-free. It SHOWS you how other investors are investing in and provides resources such as Public Town Hall and Public Live to learn more about investing and market trends. So forget perusing Reddit and engage with the community of investors on Public to get started on your portfolio.
Plus, get a free slice of stock worth $3 – 300 when you deposit funds!
2. Never Getting Hit With Overdraft Fees
On average, people pay $250/year just on overdraft fees!
Instead of charging you for silly fees, Chime, has your back. It's an award-winning (and free to use) mobile banking app that lets you overdraft up to $200 with no fees1 via their SpotMe benefit. This means that $8 you were short on at the grocery store gets spotted and your account won't overdraft, saving you money. Plus, you get a sleek-looking debit card!
Combined with no monthly fees, the ability to get paid up to 2 days earlier,2 and auto-savings starting at 0.50% APY3 (which is 8x4 the national average!) makes Chime a stellar online banking option that doesn't focus on profiting off of you like traditional banks.
Since Chime is free to use, give it a shot and see how you like it.
3.

Never Overpaying for Car Insurance & Saving $826 a Year
On average you're spending $826/year more than you need to on car insurance but in general, people don't make the effort to check.
But you can check how much you can save in literally 30 seconds. It's easy:
Head over to The Smart Wallet's auto insurance portal and connect your current insurance (no long form to fill out!)
We'll instantly check for a better deal
See your savings!
Once we find you a better deal and you choose to switch, we'll help you cancel your old policy, enroll you in the better one, and get a full refund on the unused portion of your prior payments. It's the simplest and easiest way to get a refund on your overpriced car insurance policy.
4. Getting Help to Pay Off Credit Card Debt (Up to $50,000)
Squid Game level debt, you know?
Debt sucks but make sure it doesn't get to
So if you have credit card debt of $50,000 or less, then AmONE can help by matching you with a low-interest loan to pay off all your balances.
This will leave you with just ONE bill each month, making it easier to manage as well as benefiting from a lower interest rate. AmOne starts at just 2.49% APR compared to credit cards that can go as high as 36%!
The lower the APR, the less interest over time you have to pay back which means getting out of debt even faster. Plus using AmONE has no credit score impact and repayment periods are flexible.
It only takes 2 minutes to check and you can get the funds as quick as 1 business day.
5. Always Sticking to a Budget & Saving Up to $720/Year
Truebill is a free money management app that's like your own financial control center and personal finance assistant in one. The app groups all your banking accounts together so you can see your earnings and spending in one spot. Plus, it helps you budget even if you don't know how to.
Truebill will also alert you when services quietly raise fees, and will even cancel your hidden and unwanted subscriptions for you. Most importantly, it can help lower your monthly bills by 20%! Yup, they negotiate for you so you don't have to deal with talking to reps.
Look forward to saving over $720/year!
6. Knows How to Earn Up to 8.05% APY* on Cryptocurrency
Gemini, a cryptocurrency exchange that lets you buy/store/sell bitcoin and crypto instantly.
You can't scroll through your feed without crypto being mentioned and it's now even easier to get started with
They're also the only exchange that lets you earn interest on your crypto (including stablecoins) by offering up to 8.05% APY on GUSD (Gemini Dollar). Put your crypto to work and select the ones you want to earn interest!
Start investing in crypto with as little as $5 and it only takes three minutes. Their own NFT gateway allows you to buy/sell NFTs to diversify your portfolio too. In addition, Gemini is the world's first exchange to complete SOC 1 Type 2 and SOC 2 Type 2 exams which shows they're extremely serious about security and compliance! (That's why they'll ask for SSN to prove your identity)
7.

They're Open to Multiple Income Streams (Side Gigs & More)
Steady app. Their community of ~4 million people says it's one of the best free ways to find flexible jobs to earn extra money!
Side gigs and work-from-home opportunities are here to stay, and one of the easiest ways to find these jobs is via the free
It's simple:
Download Steady and create a free account
Securely link your bank account to track your financial progress
Explore money-making opportunities!
On average, Steady Members can lift their income by an extra $5,500/year after joining Steady. It only takes a few minutes to sign up for free! Just answer a few work history questions, and start seeing opportunities immediately!
8. Gets a $75 Bonus with an Acorns Checking Account That Saves & Invests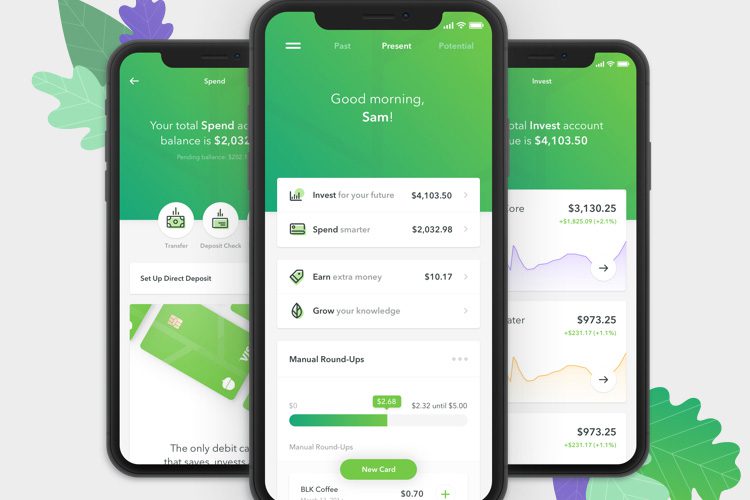 Acorns Checking, you'll get a checking account that automatically saves and invests for you!
Get a checking account that can do more than just house your money. With
Invest spare change into an expert-designed, diversified portfolio of stocks and bonds every time you make a purchase! Choose from traditional or new Sustainable (ESG) Portfolios where you can easily invest in socially responsible companies.
Acorn's new Smart Deposit feature takes a portion of each paycheck and automatically sets it aside into your checking, investing, and retirement accounts.
For a limited time, get a $75 bonus when you set up a direct deposit and receive the first 2 deposits successfully. 9.75 million people already trust Acorns. Try it out and see for yourself!
9. Fetching Receipts (Even Virtual) & Getting Free Money Back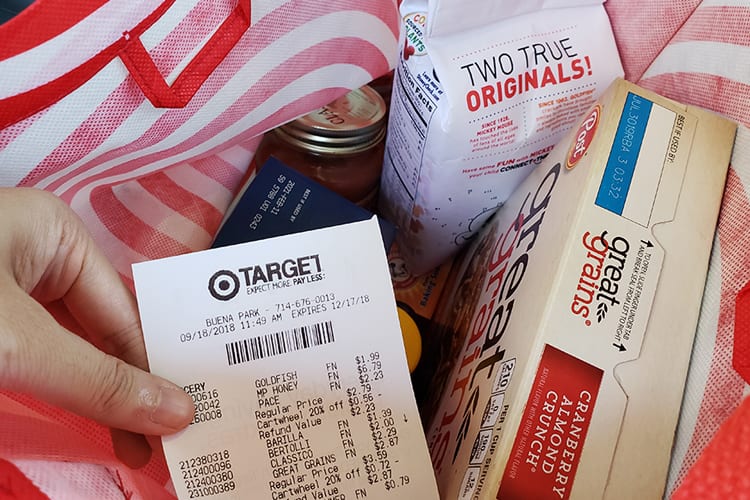 Grab all the recent receipts you have and scan them into Fetch Rewards to earn points towards free money. Even better? Connect your email inbox and it'll count your email receipts too from Amazon, Instacart, Shipt, and more!
Basically, upload any receipt, snap a pic with the app, and boom, you've got points for money.
Be sure to grab 2,000 welcome points on us when you use promo code REWARD before scanning your first receipt!
10. Knows to Invest in Commercial Real Estate - Takes 2 Minutes & $10 to Start (+Get $10 bonus!)
Building wealth through real estate is smart but not everyone can drop down major cash to own entire properties. This is where HappyNest comes in, offering you the opportunity to invest in a REIT (real estate investment trust) with no platform or broker fees.
It only takes $10 to start because you're investing in shares of the REIT, a growing portfolio of commercial real estate but not owning the actual property itself. Simply, you'll be earning income from the rent that's collected from Fortune 100 tenants, like CVS Health, FedEx, and more!
Since rent payments are guaranteed, and some properties have leases for 10 years or more, investing with HappyNest can offer more stability and protection from typical stock market volatility.
Just link your bank account to HappyNest (industry-standard bank-level security)
You'll see real-time predictions of how much you can earn
Set up weekly/monthly deposits to grow your nest egg!
Only for our readers, when you deposit $10, you'll get a $10 bonus!
Earn quarterly income from your REIT
Signing up takes 2 minutes and you'll be on your way to a low-risk, long-term investment as well as a fun way to diversify your portfolio. Plus get a $10 bonus!
Some of the sponsored links that appear on this page are from companies that offer investment advisory services. They compensate us; for details on our compensation arrangements, please click here.