Sponsored Content Disclosure
9 Jedi Mind Tricks to Convince Yourself to Start Saving and Stop Spending

Disclosure: We're letting you know that this post contains sponsored links which The Smart Wallet receives compensation for, which may impact their order of appearance because talking about money should always be an honest discussion.
Are you more of a spender than a saver? Understanding the ways of your thrifty friends might feel more complicated than the family tree in Star Wars or Game of Thrones.
You might even think that your spendy ways are an unchangeable, inherent part of your personality. Spending is who you are and what you do, and saving is impossible. While our behaviors and beliefs about money can be deeply ingrained, the truth is that we can learn better money-management skills, and upping your savings game can actually start in your mind.
After all, the way you think and feel about something influences your actions and reactions. These Jedi mind tricks can help recondition your brain so that you can finally start saving and stop spending. By using these tricks, you'll eventually build a strong habit of saving. Who knows, someday you might be known as the frugal one in your friend group.
1. Budget First. Spend Wiser.
If you have trouble budgeting, you're not alone as most people actually don't know but it's the best first step to becoming wiser with your spending.
Truebill easily helps you budget, even if you're clueless. Their simple to follow budgeting pulls your historical spending, organizes it, and allows you to clearly see your spending so you can set a target budget with context. (Aka you can see where you're wasting money on).
Truebill's five-star reviews come from people formerly bad at budgeting. Dawn H. said "LIFE CHANGING!!!! I was never able to save money or budget myself but with Truebill all the work is done for you! I am very grateful."
Truebill will also alert you if you're getting a little too spend-happy in your budgeted categories so you know when to curb it. Another user, Clee M. said "This app is 100% true in what it advertises. I am normally skeptical about connecting my bank info to apps. This app is completely safe and easy to use!"
It's simple but actionable budgeting that anyone can follow and it's free to use! Join the many users today and control your spending with Truebill!
2. Shop. Scan. Save. I'll Keep Receipts for Free Money.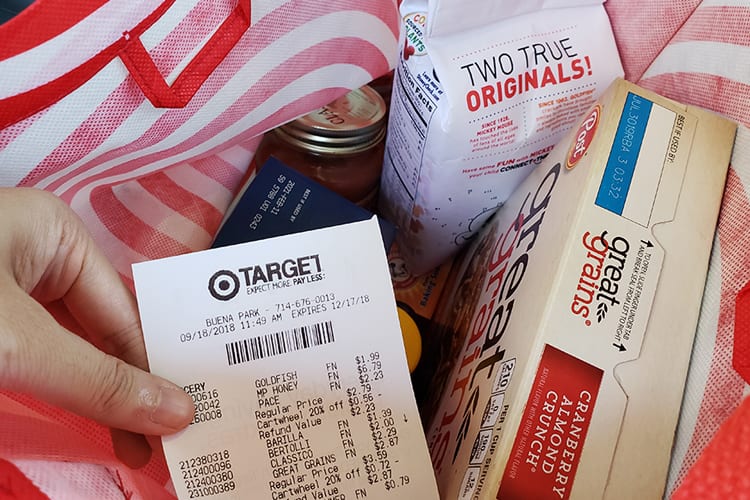 Before you crumple up that receipt in your pocket or forever lose it in the abyss of your purse, scan it into the Fetch Rewards app, and earn points towards free money. I repeat, free money.
It's ridiculously simple and actually fun to use.
Shop at any grocery store, convenience store, club store, neighborhood store, or big box store, take a picture with the app, and that's it. (Favorites include Target, Kroger, and Walmart!)
Unlike other apps, you don't have to go to specific stores, there's nothing to pre-select prior to shopping, and there's no minimum spend. Just scan in any receipt from a store that sells groceries (even when you didn't actually buy any groceries) and boom, points for money.
You can start cashing out as soon as $3 (3,000 points) and you can grab a $2 welcome bonus on us (2,000 points) when you use promo code REWARD before scanning your first receipt!
Welcome bonus: $2
Average savings a month (depends on purchases): $25
What it could add up to in a year: $302
Additional referral earnings: $2 per referral
3. I'll Skip Food Delivery. Eat Out Less and Become a Flexitarian.
A flexitarian is just being flexible in what you eat. You're not completely vegetarian but you're not eating crazy amounts of meat either. Incorporating a few meatless nights into your week can really save your food budget!
Plus its also 325% more expensive to eat out versus eating at home.* That's good enough reason to start cooking more, right? You'll be aware of all the ingredients in your meal,  in addition, you'll get paid just for shopping!
It's simple. All you have to do is take a picture of your grocery receipt and Ibotta will pay you cash.
Here's how it works: Before you go to the store, search for your shopping list items in the Ibotta app. After your store visit, take a photo of your receipt to get cash back.
Ibotta is free to download and you'll also get up to $20 in Welcome Bonuses when you sign up!
Popular stores are Walmart and Target, but Ibotta also works at restaurants, online shopping sites, and at the bar! On average, active Ibotta users save up to $240 a year or more. Not including the money you're already saving by eating out less! What would you do with that extra money?
4. Affordable Car Insurance Exists (How to Save $610 This Year)
You're sharing the same roads with a lot of different people. Distracted people, oblivious people, road-rage people, etc. It's best to cover yourself with insurance when everyone is operating a giant motor vehicle.
That's why car insurance exists and is mandatory. You might be overpaying on your current insurance premium since it can be a hassle finding another provider.
However, you can search for quotes easily on EverQuote. They help match you among dozens of regional agencies and insurance carriers to filter the best matches to save on your car insurance.
It takes about 4 minutes to fill out the form and you'll see a list of matches that show potential online quotes, email, and potential phone quotes.
EverQuote can save drivers $610 a year on average* compared to their current insurance premiums. Once you see your list of potential matches, choose the online ones you want or wait for more information via email or phone.
It's a pretty simple process, so try it out to see how much you could be saving on the road!
5. I'll Automate Savings for Maximum Effect
Psst here's the secret to saving. Automation.
You won't even notice it but Digit will make it happen.
Just link a checking account and their smart algorithm will determine small but safe amounts to withdraw into your separate FDIC-Insured Digit savings account.
Regular savers will get a 1% bonus every three months, netting you some free money!
It's the perfect set-it-and-forget-it app where the AI will watch your savings back.
You can withdraw your money at any time you need and it's free to use for the first 30 days. After, it's just $5 a month.
Average savings in a month (varies): $144 or more
What it could add up to in a year: $1,728 or more
Quarterly bonus: 1% on your total savings amount
Additional Referral Earnings: $5 per ref
erral
6. I'll Grow Money Smarter with Savings Accounts 20x Higher than National Average
If you want to grow your money smarter, the first step is to put your money in an account that works on a higher interest rate. Below, you'll find savings account that offer 20x more APY than the national average!
Enter your zip code to easily see the best saving accounts in the nation right now that you can switch to. Your money and your future self will thank you.
Move the slider to see your 2.25% APY earnings!
Your Earnings
National Average
Enter your zip code to see more:
7. I'll Adopt the Shop Smarter Mentality for Everyday Purchases
If you have room for 1 more app on your phone, then it needs to be this.
Actually, delete another app to make room for this one. It's that good.
It's called Drop, a free app that gives you gift cards on stuff you already buy from your favorite stores and brands.
Your everyday purchases from Amazon, Trader Joe's, and Walmart? You'll get points for that. Points translate to gift cards so the more you collect, the more you can redeem!
The only thing you need to do is link any credit or debit card you usually use for buying stuff and that's it! Drop will automatically recognize when you buy from your activated offers to reward.
There's literally no downside to using this free app to get more gift cards. Use it on top of your loyalty points and credit card points for even more rewards!
LIMITED TIME OFFER: Use promo code SMARTWALLET to unlock 5,000 points ($5) automatically when you link your first card on Drop!
8. I'll Maximize Cash Back Whenever I DO Need to Spend
Whenever you do need to spend, just shop smarter for it too.
You can start by using Rakuten (previously called Ebates) that helps you get cash back on everyday shopping as well as apparel, beauty, and more, automatically. With Rakuten, you don't even have to upload your receipts after your purchases. They'll send you simple push notifications when your favorite stores increase their cash back deals or have a good sale.
Offering simple one-tap savings with no points or fees helps ensure that you get the most out of your purchases. So, before buying anything, hop into the app to see if you can get up to 40% cash back at over 2,500 stores.
They also have an amazing referral program where you can earn $25 for each eligible friend. New members get a $10 bonus too!
9. I'll Save Up To 50% On Weekly Groceries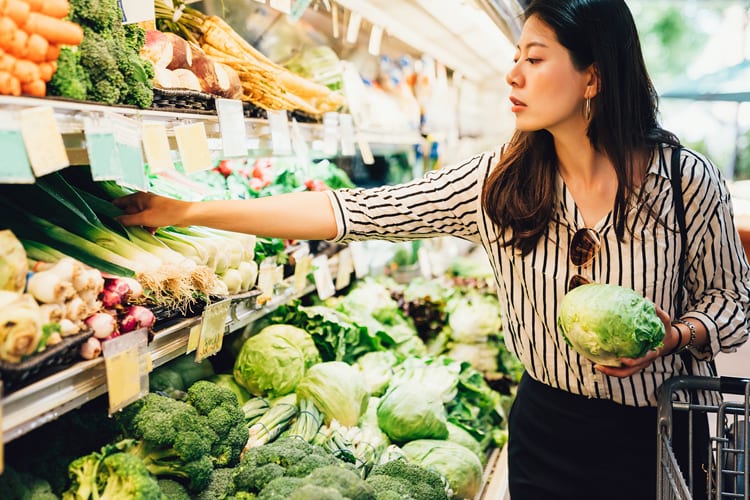 People coupon to cut costs, but it can be time-consuming and frustrating with all the different places to look for them.
An app is here to change that though. It's easy grocery planning and couponing with Flipp, an app that has all your weekly local store ads and coupons in one place. 
Use the app to create a shopping list by tapping on the digital ads and clip coupons that match with the items you need. Long gone are the days of having a list in one hand and a stack of coupons in the other; all you need now is your phone.
You can search by category, retailer, or item and then 'clip' the coupon or load to your store loyalty card – it's that easy! Flipp also allows you to see trending nearby deals, so you never miss out on a chance to save a little extra dough. Additionally, you can set reminders for expiring clips to ensure you use them in time.
With 1,000+ weekly ads from local retailers and 100+ coupons from brands you love, Flipp has no shortage of saving options!
*EverQuote's individual savings, if any, and premiums will vary by customer. Savings amount based on countrywide survey of users from Nov 2018 to Apr 2019 who reported old and new premiums.