Money Tips Everyone Needs to Know But Weren't Taught

Disclosure: We're letting you know that this post contains sponsored links which The Smart Wallet receives compensation for, which may impact their order of appearance because talking about money should always be an honest discussion.
If only you could have told your high school teachers back then to ditch some useless curricula and teach you money tips. But no. You slogged through classes that didn't prepare you for the real world of credit scores and taxes. Studies show that only 16% of young adults over 18 years old are considered financially literate1, so if you're reading this, congrats, you'll be part of that group in a few minutes.
It may help to hear that more states today are finally teaching high school personal finance classes.2 But now that you're long gone from high school, it's up to you to learn those essential money tips. We're pinpointing these five crucial areas to start with, which include bills, banking, credit scores, auto insurance, and taxes — all the financial essentials you need to live responsibly.
1. Find a Bank to (Actually) Love and Trust
Sometimes, walking into a bank can be kind of intimidating.
Enter an award-winning financial app: Chime. This online-only company partners with two banks, and deposits are FDIC-insured. If you make money in cash, such as tips, you may prefer a brick-and-mortar bank. But Chime, which has no monthly or overdraft fees, is ideal for anyone who gets paid with direct deposit.
You won't be sucked dry from ATM fees, either, since Chime has a large and free ATM network.
Chime also has some other perks, like high-yield savings starting at 2.00% APY3 and no minimum deposit, and that's more than most banks offer. And in the "every penny counts" column, Chime will round up your purchases to the nearest dollar and deposit the difference into your savings account.
As with any financial product, there's the fine print you should read to make sure you're getting what you need from your account. For example, you can access your paycheck two days4 earlier than payday, but only if you have a direct deposit. If you want simple, effortless banking, head over to Chime.
2. Give Your Credit Score Some TLC
Credit scores are one of the most important numbers in your entire personal finance toolkit. If you don't know it or take the time to check regularly, you could be missing out on opportunities.
People with good credit scores have an easier time renting apartments, getting loans approved for lower rates, getting better insurance rates, approved for credit cards with higher rewards, and more.
If you need help building your credit safely, you can utilize the Chime Secured Credit Builder Visa® Credit Card, which just uses your everyday purchases to make it count as they report your positive payment history to the three major bureaus (Experian®, TransUnion®, Equifax®)
Some members have increased their credit score by an average of 30 points!5
3. Reading & Following Instructions Can Get You $750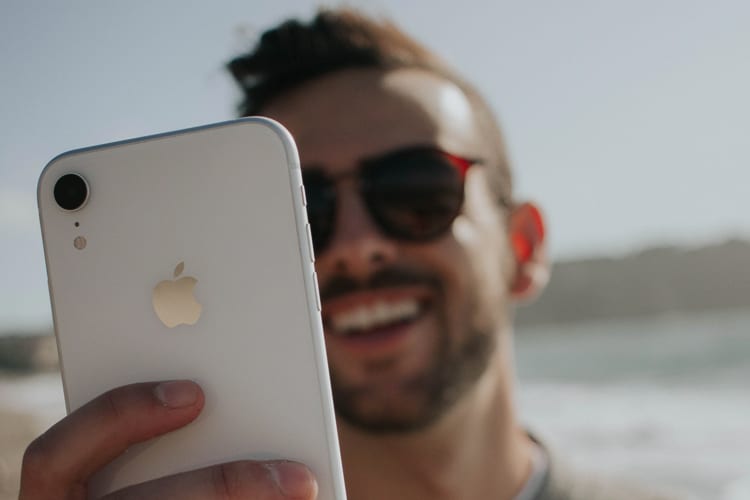 You can get $750 direct deposited into your bank account, and all you have to do is try out some deals. The catch? You can only do this once a year!
Seriously, anyone 18+ can participate in Flash Rewards, a rewards program that's been around since 2016 and has rewarded $12 million to members over time.
So how do you get rewarded? Answer: You just have to follow the instructions carefully!
Flash Rewards work by showing you "deals" they think you would like. This includes mobile apps and games, subscriptions, financial services, etc. Each type of deal you choose has its own mini-task to complete.
Head over to Flash Rewards and fill out basic info (Email, Name, etc.)
Take a quick Survey (it helps figure out the optional offers & required deals to recommend)
Complete deals by shopping Flash Rewards' great brand name partners.
Important: Follow the instructions on completing the specific number of deals for each level and get to Level 5 to get the maximum reward! (there are plenty of deals to try – some are free trials or app downloads, others require a purchase!)
Claim the reward and get it in about a week!
You won't get your reward if you don't complete the required amount of deals. Sure, it takes a little more effort, but it's legit. Get your $750 this week.
Read More: Is Flash Rewards Really a Scam? Everything You Need to Know
4. You Can't Control Gas Prices so Save $720/Year on Car Insurance Instead 
$720/year more than they should. It's easy:
Have you checked your car insurance rates lately? You can check in 30 seconds if you're overpaying since, on average, people spend
Head over to The Smart Wallet's auto insurance portal and connect your current insurance (no long form to fill out!)
We'll instantly check for a better deal
See your savings!
A satisfied customer had said, "I left Geico. I was paying $150, but now thanks to you guys, I'm only paying $50!"
Once we find you a better deal and you choose to switch, we'll help you cancel your old policy, enroll you in the better one, and get a full refund on the unused portion of your prior payments. It's the simplest and easiest way to get a refund on your overpriced car insurance policy.
5. Keeping Receipts Can Give You Free Cash Back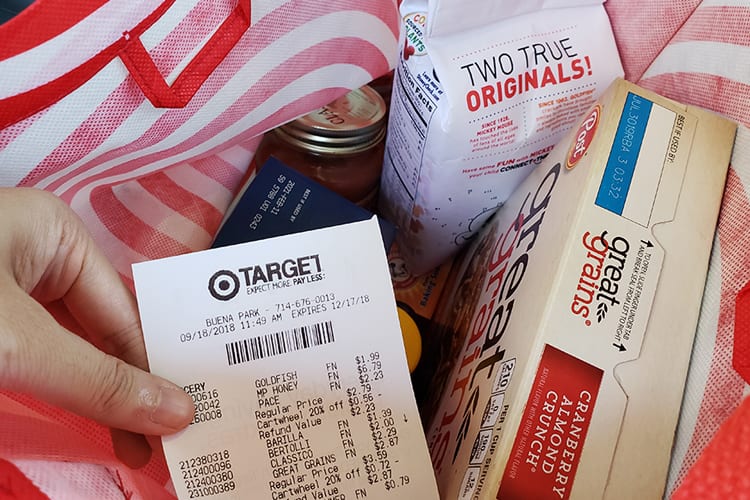 Check your pockets; check your purse. And keep email receipts.
Grab all the recent receipts you have and scan them into Fetch Rewards to earn points towards free money. Even better? Connect your email inbox, and it'll count your email receipts too from Amazon, Instacart, Shipt, and more!
Basically, shop at any store (grocery, drugstore, warehouse, everywhere, and online), snap a pic with the app, and boom, you've got points for money. Upload your restaurant and drive-thru receipts too.
There's no minimum spend, no need to manually select items, just scan in any receipt from any store, and it'll automatically reward you.
Be sure to grab 2,000 welcome points on us when you use promo code REWARD before scanning your first receipt!
6. Invest as Early as You Can
Investing may seem expensive, and most people put it off until they have "enough" money for it. But time is the most important factor, and investing should be done as early as possible. People also seem to mistake day trading (all the screaming on Wall Street in movies and higher-risk trading) with investing (which is more of a buy-and-hold long-term approach). We're for the long-term approach, but you can do either.
Robinhood makes it easy for new investors to start with just $1. Manageable, right?
The free trading app lets you trade stocks, ETFs, options, and cryptocurrency, all for free. No commission fees! When your application is approved, they'll give free stock worth $2.50 up to $200 for new members, with chances to get a high-value stock on Facebook, Microsoft, etc.
You'll also earn interest on any uninvested cash too. With a near-perfect 4.8 score from 2.3 million people, it's a popular app you should check out if you're interested in investing.
Read More:
1 Sixteen percent of young adults over 18 considered financially literate – Teachers Insurance and Annuity Association of America
2 Financial education in schools – CNBC
Chime is a financial technology company, not a bank. Banking services and debit card provided by The Bancorp Bank N.A. or Stride
Bank, N.A.; Members FDIC. Credit Builder card issued by Stride Bank, N.A.
3The Annual Percentage Yield ("APY") for the Chime Savings Account is variable and may change at any time. The disclosed APY is accurate as of October, 25th, 2022. No minimum balance required. Must have $0.01 in savings to earn interest.

4Early access to direct deposit funds depends on the timing of payer's submission of deposits. We generally post such deposits on the day they are received which may be up to 2 days earlier than the payer's scheduled payment date.
5Based on a representative study conducted by Experian®, members who made their first purchase with Credit Builder between June 2020 and October 2020 observed an average FICO® Score 8 increase of 30 points after approximately 8 months. On-time payment history can have a positive impact on your credit score. Late payment may negatively impact your credit score. Results may vary
On-time payment history can have a positive impact on your credit score. Late payment may negatively impact your credit score. Chime will report your activities to Transunion®, Experian®, and Equifax®. Impact on your credit may vary, as Credit scores are independently determined by credit bureaus based on a number of factors including the financial decisions you make with other financial services organizations.
To apply for Credit Builder, you must have received a single qualifying direct deposit of $200 or more to your Checking Account. The qualifying direct deposit must be from your employer, payroll provider, gig economy payer, or benefits payer by Automated Clearing House (ACH) deposit OR Original Credit Transaction (OCT). Bank ACH transfers, Pay Anyone transfers, verification or trial deposits from financial institutions, peer to peer transfers from services such as PayPal, Cash App, or Venmo, mobile check deposits, cash loads or deposits, one-time direct deposits, such as tax refunds and other similar transactions, and any deposit to which Chime deems to not be a qualifying direct deposit are not qualifying direct deposits.