Get Paid For Your Opinions with Survey Junkie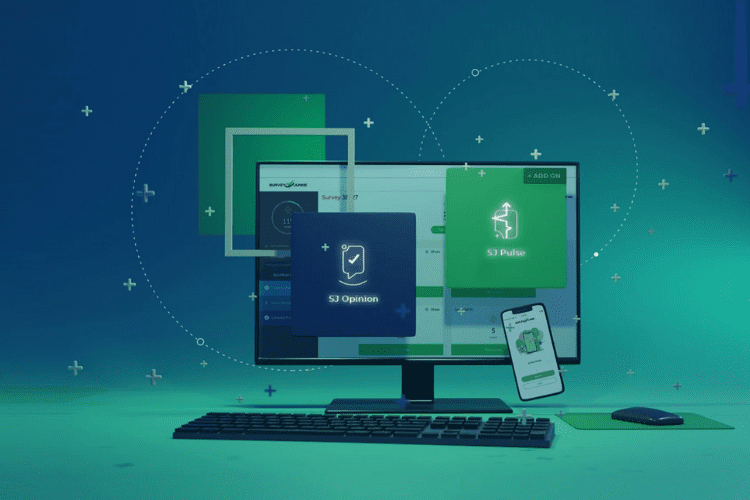 Disclosure: We're letting you know that this post contains sponsored links which The Smart Wallet receives compensation for, which may impact their order of appearance. This site doesn't include all available offers.
Want to start a side hustle but feel too intimidated? Like shouting your opinions in detail online?
Joining Survey Junkie is an easy way to earn money with paid online surveys via an easy-to-use interface and not too much effort on your part!
What is Survey Junkie?
With over 20 million members, Survey Junkie is one of the longest-running and most trusted survey websites currently available.
Run by the consumer insight platform DISQO, Survey Junkie offers a reliable, transparent, and accurate user experience with multiple cashout options. The platform is rated 4.3 out of 5 stars on TrustPilot with almost 40,000 customer reviews.
How To Earn Money & Rewards with Survey Junkie
Survey Junkie is based on a point system, where one point is equivalent to one cent. Every task you complete with Survey Junkie earns points that you can redeem for PayPal cash, e-Giftcards, or bank transfers.
There are two ways in which you can earn points with Survey Junkie:
1. Take Surveys with Survey Junkie
Once you set up your free account with Survey Junkie you can start taking paid surveys immediately!
From your account, you can then go to the Survey tab where you'll see all the available surveys. Not only that, Survey Junkie allows you to choose which type of "Research Activity" you would like to take part in. These include things like mobile surveys, online focus groups, and product testing. The surveys and activities are focused and targeted no matter which category you choose. This means that surveys don't only ask generic questions such as political stances but also ask about your individual opinion, granting you more freedom to express your thoughts on various products or items.
Before you start a survey, you see exactly how many points you'll earn and an accurate time estimation to complete the survey. One benefit of Survey Junkie is that even in cases where you don't qualify for a survey due to the location or target demographics of the product, you'll still be compensated for a small portion of the points for your effort.
PRO TIP: When signing up with Survey Junkie, make sure you complete the QuickStart Checklist. Confirming your email, taking the simple tutorial, and completing your profile with as many details as possible will provide you with extra points and largely determine what surveys you're eligible for. After all, the more detailed your profile is, the more accurately the platform will be able to provide you with surveys. This increases your chances of earning more money.
Your earning potential depends on the time you choose to commit, how you participate, and your earnings goal. Completing just three surveys daily can earn you $40 a month, with some surveys paying up to $20 each!
2. Sharing your Digital Behaviors with SJ Pulse
The second way to make money with Survey Junkie is to share your digital behavior with "SJ Pulse" in exchange for more points and exclusive surveys.
SJ Pulse is Survey Junkie's add-on program that tracks the user's digital behavior in an anonymous and protected manner. Members who opt-in for SJ Pulse may do so via a browser extension or through the mobile app. It's important, however, to note that while the opt-in is available on MacOS, Windows, and Android, it's currently unavailable on iOS.
What User Activities Does SJ Pulse Track?
What you search
Websites you visit
Apps you use
Products you shop for
The content you engage with
Ads you see
Several privacy policies are available that protect the privacy of SJ Pulse members. Like surveys, the information regarding behaviors is shared anonymously with companies. This way, companies may receive the insight and information you provide, but they will not receive your individual search history or privacy information.
Another policy of SJ Pulse is that the extension ignores a user's sensitive information. Emails, passwords, card numbers, SSNs, and usernames will never be collected, and websites associated with sensitive info are blocked, such as financial, medical, and government websites.
Finally, the extension only works in a regular browser. The extension automatically turns off when a user browses incognito or uses a private window, allowing for further privacy protection. For more information, you can review the privacy policy here.
PRO TIP: Because it takes some time to learn a user's habits, it's important to note that a user must keep the extension installed and active for at least 30 days to receive the points accumulated from SJ Pulse. This means that if, after a couple of weeks, a user decides to delete the extension, the points collected from SJ Pulse will be null and void.
How to Redeem Rewards with Survey Junkie
With Survey Junkie, each point is equivalent to 1 cent. Once you reach the minimum threshold for cashing out, 500 points or $5, you can choose between two different options:
Cash out with PayPal (typically instantaneous)
Redeeming your reward for e-Giftcards from retailers such as Amazon or Target
Cash out with a secure bank transfer
Also, be sure to watch for bonus point promos. Monthly promotions enable members to earn bonus points for completing a set number of surveys daily within a dedicated time frame. Points and time frames will vary, but these promotions are a great way to boost your earnings while participating in a fun challenge.
Also, keep an eye out for limited studies! While more limited than surveys, product-testing and focus group opportunities are available. These more in-depth studies often come with higher point values due to the time and effort necessary for completion.
Is Survey Junkie Worth It?
Having been in the consumer insight industry for a while, Survey Junkie has managed to make its services easy to use for its members. The relative ease and low barrier to entry make it the perfect choice to make some extra money. Even if you're not struggling to make ends meet, you'll surely benefit from the extra cash!
Read More: Facebook Viewpoints: Make Money Doing Easy Tasks from Your Smartphone