Money Tips Everyone Needs to Know But Weren't Taught

Disclosure: We're letting you know that this post contains sponsored links which The Smart Wallet receives compensation for, which may impact their order of appearance because talking about money should always be an honest discussion.
If only you could have told your high school teachers back then to ditch some of the useless curricula and teach you money tips. But no. You slogged through classes that didn't prepare you for the real world of credit scores and taxes. In fact, studies show that only 16 percent of young adults over 18 years old are considered financially literate1, so if you're reading this, congrats, you'll be part of that group in a few minutes.
It may help to hear that more states today are finally teaching high school personal finance classes.2 But now that you're long gone from high school, it's now up to you to learn those essential money tips. We're pinpointing for you these five crucial areas to start with, which include bills, banking, credit scores, auto insurance, and taxes — all the financial essentials you need to live responsibly.
1. Find a Bank to Love and Trust
Sometimes, walking into a bank can be kind of intimidating.
Enter a new way of banking. Chime. This online-only company actually partners with two banks and deposits are FDIC-insured. If you make your money in cash, such as tips, you may prefer a brick-and-mortar bank. But Chime, which doesn't have any monthly fees or overdraft fees, is ideal for anyone paid direct deposit.
You won't be sucked dry from ATM fees, either, since Chime has a large and free ATM network.
Chime also has some other perks, like high-yield savings and no minimum deposit, and that's more than most banks offer. And in the "every penny counts" column, Chime will round up your purchases to the nearest dollar and deposit the difference into your savings account.
As with any financial product, there's the fine print you should read to make sure you're getting what you need from your account. For example, you can have access to your paycheck two days3 earlier than payday, but only if you have direct deposit.4 If you want simple, effortless banking, head over to Chime.
2. Give Your Credit Score Some TLC
Credit scores are one of the most important numbers in your entire personal finance toolkit, and Credit Sesame can help you keep yours high. If you keep your credit score high, life will be a little easier for you. You'll unlock loads of savings with lower interest rates on auto loans, credit cards, and home mortgages.
If you want to rent a home, chances are tenants with higher credit scores have a better chance at snagging the best rents, too. So hopefully we've convinced you that you shouldn't ignore that little (or big) number, especially when you're young.
That's where an online company like Credit Sesame can help. When you sign up for free, you can track your credit score month to month with a great and easy-to-use app. Check out Credit Sesame's subscription levels if you need in-depth credit monitoring, access to live experts, protection if your wallet is lost or stolen, and other benefits that can help you stay financially protected when it matters most.
3. Reading & Following Instructions Can Get You $750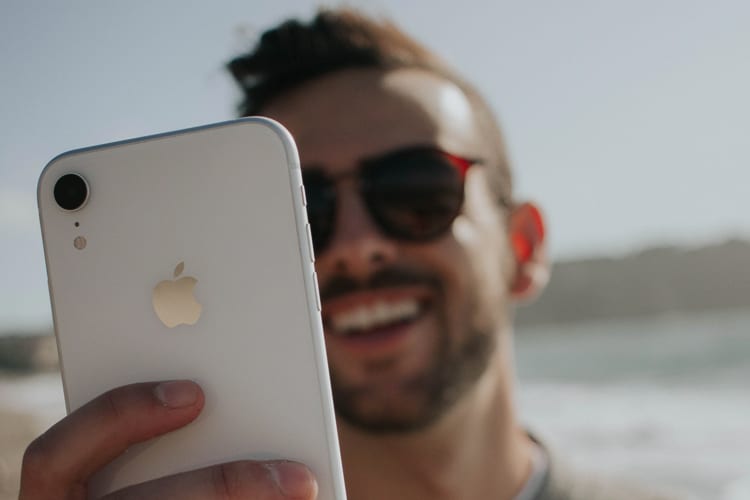 You can get $750 direct deposited into your Cash App account and all you have to do is try out some deals. The catch? You can only do this once every 2 years!
Seriously, anyone 18+ can join Flash Rewards is a rewards program that's been around since 2016 and has rewarded $11 million dollars to members over time.
So how do you get rewarded? Answer: You just have to follow the instructions carefully!
Flash Rewards work by showing you "deals" they think you would like. This includes mobile apps and games, subscriptions, financial services, etc. Each type of deal you choose has its own mini task to complete.
Head over to Flash Rewards and fill out basic info (Email, Name, etc.)
Take a quick Survey (it helps them figure out what offers & deals to recommend you)
See if any Offers interest you (optional)
Important: Complete 1 Silver, 1 Gold, and 8 Platinum deals to qualify/claim the reward!
You won't get your reward if you don't complete the required amount of deals. Sure, it takes a little more effort but it's legit. Get your $750 this week.
Read More: Is Flash Rewards Really a Scam? Everything You Need to Know
4. Search for Auto Insurance That Gets You
Drivers in their twenties usually have to pay higher auto insurance rates. But you don't have to dig around for the least known or smallest insurer out there to find better rates. Sometimes you need the backing of a large national auto insurer for the best benefits.
If you steer clear from the large insurers for fear they'll just turn you away, think again when it comes to Progressive, which offers more discounts than the average insurer, and you're bound to qualify for at least one or two of them, such as getting an online quote or taking part in the Progressive Snapshot tool program that rewards safe driving. But the draw with Progressive is that it surprisingly offers exceptionally good rates to drivers who have had a previous accident, making it a top pick for young drivers.
5. Keeping Receipts Can Give You Free Cash Back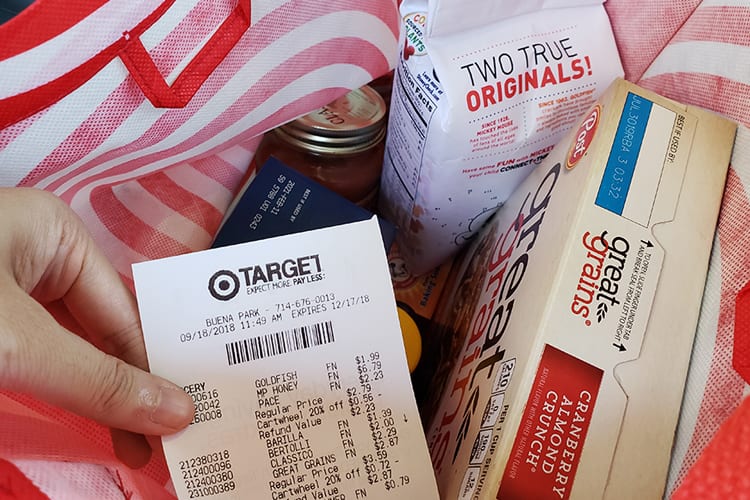 Check your pockets; check your purse. And keep email receipts.
Grab all the recent receipts you have and scan them into Fetch Rewards to earn points towards free money. Even better? Connect your email inbox and it'll count your email receipts too from Amazon, Instacart, Shipt, and more!
Basically, shop at any store (grocery, drugstore, warehouse, everywhere, and online), snap a pic with the app, and boom, you've got points for money. Upload your restaurant and drive-thru receipts too.
There's no minimum spend, no need to manually select items, just scan in any receipt from any store and it'll automatically reward you.
Be sure to grab 2,000 welcome points on us when you use promo code REWARD before scanning your first receipt!
6. Invest as Early as You Can
Investing may seem expensive and most people put it off until they have "enough" money for it. But time is the most important factor and investing should be done as early as possible. People also seem to mistake day trading (all the screaming on Wall Street in movies and higher-risk trading) with investing (which is more of a buy and hold long-term approach). We're for the long-term approach but you can do either.
Robinhood makes it really easy for new investors to get started with just $1. Manageable, right?
The free trading app lets you trade stocks, ETFs, and options, along with cryptocurrency all for free. No commission fees! When your application is approved, they'll give free stock worth $2.50 up to $200 for new members, with chances to get a high-value stock in Facebook, Microsoft, etc.
You'll also earn interest on any uninvested cash too. With a near-perfect 4.8 score from 2.3 million people, it's a popular app that you should check out if you're interested in investing.
1 Sixteen percent of young adults over 18 considered financially literate – Teachers Insurance and Annuity Association of America
2 Financial education in schools – CNBC
Chime is a financial technology company, not a bank. Banking services provided by The Bancorp Bank or Stride Bank, N.A., Members FDIC.
3SpotMe limits start at $20 and can be increased to $100 or more based on factors like Chime account activity or history
4Early access to direct deposit funds depends on the timing of payer's submission of deposits. We generally post such deposits on the day they are received which may be up to 2 days earlier than the payer's scheduled payment date.